Customized Itineraries for Your Group
Sioux Falls has a lot to offer. That's why we want to make sure you find the perfect set of activities to fit your group's interests. Begin your next adventure by exploring our themed itineraries. We can customize an itinerary of any length to meet your desires. Looking for more? Check out our Planner Guide or contact us and let us know what we can do to help.

Plan your tour to include one of our spectacular events! Check out our events page for more detailed event information. The following is a sample of one of many day trips available in Sioux Falls.
Outdoor Campus
The Outdoor Campus in Sioux Falls is a portal to a lifetime of outdoor adventures. Groups can try out activities such as hunting and fishing, cross-country skiing, shooting a bow and arrow, cooking wild game in a Dutch oven, gardening for butterflies, and much more.
The Outdoor Campus offers two miles of walking trails, South Dakota Outdoor Museum, 3,000 gallon aquarium, bird watching, and a butterfly garden.
Butterfly House & Aquarium
The Butterfly House is home to over 800 butterflies from around the world. Chrysalises travel to Sioux Falls where they hatch into beautiful butterflies, housed with tropical flowers in a pleasant 80 degrees climate. The building also houses an aquarium, an extensive collection of fresh-water and salt-water sea animals. The aquarium includes two touch pools and interactive exhibits to learn about many of the fish and coral living in over 5,000 gallons of water.
Falls Park
Named for the Sioux Tribe of American Indians and the waterfalls of the Big Sioux River. Scenic Falls Park encompasses over 128 acres and is located in historic downtown. A triple-waterfall spills an average of 7,400 gallons of water over a 100-foot drop each second. Falls Park is home to a visitor information center, five-story viewing tower, gift shop, and historic ruins. Falls Overlook Café, a renovated hydroelectric building offers great lunch options for groups.
Cathedral of Saint Joseph
The Cathedral of Saint Joseph stands tall above the Sioux Falls skyline. This Romanesque and French Renaissance structure was built from 1915-1918 and dedicated in May 1919. The present day Cathedral sits on the original building site of the first Catholic church in Sioux Falls, St. Michael's Catholic Church. A multi-million dollar, three year renovation, was completed in 2011 and transformed the Cathedral back to its original grandeur and charm.
Pettigrew Home & Museum
Tour an 1889 Queen Ann-style home of South Dakota's first senator R.F. Pettigrew. Take a guided tour of the Pettigrew Home and Museum and browse the museum galleries to discover Sioux Falls' early years through artifacts, photographs, videos and more! The Pettigrew Home features detailed woodwork, gorgeous silk damask wall coverings and beautiful jeweled windows.
Washington Pavilion
This former high school is constructed of pink quartzite rock. Housing cultural, educational & entertainment centers showcasing four areas including the Wells Fargo CineDome Theater, the Kirby Science Discovery Center, Husby Performing Arts Center, and six galleries in the Visual Arts Center. The Washington Pavilion offers local, regional and national performances, art exhibits and is home to Stan the T. Rex, a life-sized Tyrannosaurus Rex.

Downtown Sioux Falls
Dine at one of the many great local downtown restaurants. Along the way, stroll historic Philips Avenue and enjoy the charm of locally owned unique shops. Admire the pieces of the SculptureWalk, a rotating exhibit of more than sixty sculptures from artists around the world. Every May, the winning "People's Choice" sculpture is purchased by the city for permanent display and new sculptures are introduced for the next year.
Great Bear Recreation Park
Great Bear covers 220 acres and features three distinct hiking trails. Totaling four miles, the paths range from a novice trail, to trails with a higher difficulty level. During winter months, clip into a set of skiis or a snowboard and choose any of the 14 downhill trails. The area is popular for its snow tubing hill and cross country ski trails.
Good Earth State Park
This sprawling land located just east of Sioux Falls is filled with various hiking and walking trails. Good Earth State Park is rich in Native American history, as this land was once a prized possession of Oneota Indigenous Peoples. Be sure to stop by the Visitor Center where you can learn more about the significance of the area and how the land was used.
Palisades State Park
Palisades State Park is one of the most unique areas in South Dakota. Split Rock Creek is lined with pink quartzite rock with 50 foot vertical cliffs, wildlife and flowers. Scenic overlooks and rushing water make Palisades a remarkable getaway. The park is popular among campers, sightseers, picnickers, rock climbers and hikers.
A legend tells of Jesse James' daring escape just north of the Palisades area. After robbing a bank in Northfield, Minnesota, the James boys spent several days in a cave on Split Rock Creek. When Jesse finally abandoned the hiding place, he was surprised to find a posse close behind. Reaching Devil's Gulch, legend has it that he leaped across the sheer walls to elude the lawmen. A small foot-bridge now spans the gap, which is found two miles north of Palisades in Garretson City Park.
Big Sioux River and Greenway
The Big Sioux River is one of the most popular canoeing/kayaking rivers in South Dakota. It is a river with a slow current that meanders past rocks more than a billion years old, as well as early American Indian encampments, sites of old mills, rolling hills and excellent parks. Whitetail deer, turtles, waterfowl and numerous songbirds can be seen when paddling down the river. Over 34 miles of paved recreational trail follows along the bank of the river wrapping around the city and goes through Falls Park. For canoe/kayak/bike rental information contact Experience Sioux Falls.
Good Earth State Park
South Dakota's newest state park, Good Earth at Blood Run is a National Historic Landmark. The river, abundant wildlife and wood for fuel, fertile flood plains, availability of catlinite (Pipestone) and protection from winds made the area a crossroads of Native American civilization from 1300-1700 AD. Occupants were primarily Oneota Indigenous Peoples, including Omaha, Ioway, Oto and Yankton Sioux Tribes. No other Oneota site of size and integrity is known to exist in America! Be sure to stop by the Visitor Center where you can learn more about the significance of the area and how the land was used.
Falls Park
Named for the Sioux Tribe of American Indians and the waterfalls of the Big Sioux River. Scenic Falls Park encompasses over 128 acres and is located in historic downtown. A triple-waterfall spills an average of 7,400 gallons of water over a 100 foot drop each second. Falls Park is home to a visitor information center, five-story viewing tower, gift shop, and historic ruins. Falls Overlook Café, a renovated hydroelectric building offers great tour centered lunch options.
Old Courthouse Museum
Explore Midwestern history at the Old Courthouse Museum. Completed in 1893, this Richardsonian Romanesque building includes a landmark clock tower, circuit courtroom and 16 wall murals painting from 1915-1917. This beautifully restored Quartzite building features three floors of regional history exhibits including several exhibits dedicated to the American Indians of the area.
Center for Western Studies
The Center for Western Studies serves as a repository for over 500 substantive collections and maintains a library in excess of 36,000 volumes on the American West. In addition, the Center holds an extensive art and artifact collection with permanent exhibits for Indian artifacts, Jim Savage Western Art Studio and a replica Norwegian living room. The Center rotates out several exhibits every year.
Strawbale Winery
Imagine a winery made of straw bales. Experience wine tasting in the unique structure or enjoy a glass in a rural setting. Strawbale Winery hosts wine tastings with more than two dozen grape and fruit wines available. The Winery holds events such as Sangria Sundays, Summer Porch Series, and their Folk Off & Rib Challenge. Enjoy a relaxing rural setting only minutes from the heart of Sioux Falls.
Wilde Prairie Winery
Located just east of Sioux Falls is Wilde Prairie, a rustic, rural setting winery. Attend one of their annual events such as Harvest Festival, a popular event for wine enthusiasts. Enjoy a glass or two of their changing variety of wine, including Apple Raspberry, Pear, Prairie Red, American Frontenac and many more.
Miner Brewing Company & Prairie Berry Winery Taproom
At this taproom guests are able to sip, savor and enjoy all the flavors of Prairie Berry, a winery located in Hill City, South Dakota. Miner Brewing Co., sister company to the winery is also on tap. Relax in this casual atmosphere and explore the flavors of South Dakota.
Fernson Brewing
Sit back and relax in the taproom at Fernson Brewing as you enjoy music, games, and of course their delicious beer! If you're looking for a meal with your beverage, Fernson invites you to bring any food of your choice to enjoy right there in their taproom. They have their core beers that are always on tap, as well as a variety of rotating beers in their taproom. If you find yourself downtown be sure to stop by their other taproom, Fernson Downtown, where they also have a delicious food menu.

WoodGrain Brewing Company
Located in the heart of downtown Sioux Falls sits WoodGrain Brewing, a microbrewery that is constantly experimenting with their beers to create something unique to the palate. They have been known to partner with local restaurants and coffee shops to brew beers using their ingredients. In their taproom you will also find a good selection of regional beers as well as a rotating lineup of their own.
Monks Ale House
As the original craft beer bar in South Dakota, Monks Ale House has become famous for its wide selection of beer and relaxing ambiance. There are over 100 beer options, rotating on a regular basis. Be sure to also try one of their signature pizzas.
Remedy Brewing Company
Located in the 8th & Railroad Center, Remedy Brewing Company has a large seating area, both indoors and outdoors. With a wide variety of great beers and also rotating guest taps, it will be hard to have just one. Looking for some food? No problem! Remedy has created a great menu of bites to share with others during your visit.

All Day Cafe
Serving recipes from scratch using the best possible ingredients with a modern comfort food twist. Edgy, healthy, fresh, and fun

Carnaval Brazilian Grill
Contemporary restaurant serving bottomless plates of Brazilian food, from skewered meat to salads. Enjoy fresh cuts of steak, pork, chicken, and much more.
Blue Rock Bar & Grill
Featuring unique flavors, detailed touches and fusion elements that give you all the decadence of fine dining with the casual atmosphere of everyday. Appetizers, sandwiches, burgers, steaks, and more.

Cherry Creek Grill
An American-style restaurant serving diverse options that are always fresh, never frozen. Over 100 items including prime rib, pastas, burgers, wings, salads, and homemade soups and chili.
Crooked Pint Ale House
Warm, welcoming atmosphere known for a delicious menu of traditional pub foods including their award-winning Lucy, pot pies, and Reubens. Great variety of local brews on tap.
Grille 26
Fresh, authentic ingredients and a casual, contemporary ambience come together at Grille 26. Flavorful, affordable creations like flame-roasted pizza, burgers, steak, and chicken entrees make an everyday occasion feel like something special.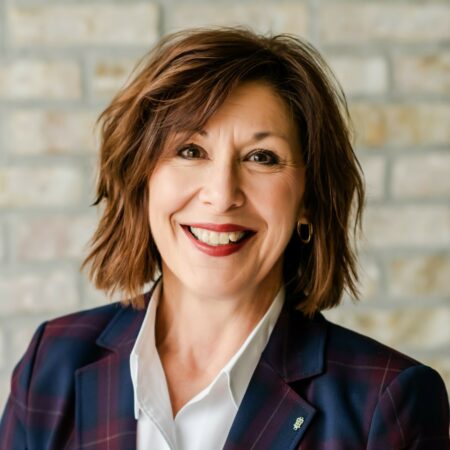 Jackie Wentworth
Sales Manager - Group Tour, Reunions, Tourism/Leisure, Travel Writers