Experience Sioux Falls Like a Local
Sioux Falls is an ideal destination for buses and group tours. With a rich history, an inspiring arts and culture scene, unique attractions, shopping, and the best food in the region, Sioux Falls will keep your group busy and dreaming of coming back again.

When I started discussing a group bus tour to Sioux Falls, I contacted Experience Sioux Falls and I'm so glad I did! They were so helpful in planning my tour – made my job a lot less stressful. I especially appreciated the input and suggestions to visit some hidden treasures in and around the city. Our overall experience in Sioux Falls was very enjoyable and the consensus on the bus ride home was "When are you planning another tour to Sioux Falls"? - DEB QUALSET, THE TILDEN BANK
Ready to get your group on the road to Sioux Falls?
We've created several itineraries so you can hit all the top attractions. Explore Motorcoach Friendly Hotels and Travel Trade Services in Sioux Falls.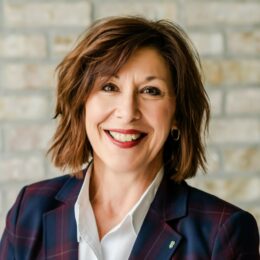 Jackie Wentworth
Sales Manager (Group Tour, Reunions, Tourism/Leisure, Travel Writers)