Score Big
Experience things differently this year. Somewhere fresh. Somewhere exciting.
Championship-Caliber Venues
Large-scale, small-scale, and everything in between. Make a statement by holding your event at venues such as the Denny Sanford PREMIER Center or the Sanford Pentagon, or select a field that is equipped to hold multiple games at once like Sherman Park or Yankton Trail Park. We will help you find the right facility to make your event stand above the rest. Learn about our Sports Facilities.

Sioux Falls has played host to a wide variety of sports events including NCAA Championships, youth tournaments and more. After hosting The Summit League Basketball Championships since 2009, Commissioner Tom Douple had this to say, "Sioux Falls is an outstanding host for sporting events; everything is in place for the event to be successful. Strong community support, great hotels and restaurants, first class facilities and a hard working volunteer base create a winning atmosphere that fans, parents and participants enjoy while in Sioux Falls."
Services
Whether you are looking for on-site registration, welcome bags, name tags or something else, the Experience Sioux Falls team is here to assist. Learn more about the services we offer for your sports event.
Sports Planner Guide

Your one-stop-shop for planning a sports event in Sioux Falls. Sort through our fields and facilities and learn how our team can assist in the planning and execution of your event.
Insider Information
Learn some more tips and suggestions when it comes to planning a sports event in Sioux Falls with our Planning Resources.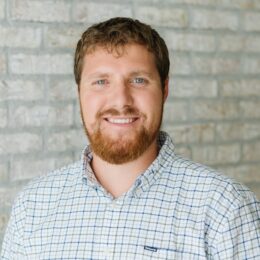 Brandon Vant Hul
Sales Manager (Sports, Events)
Get started by reaching out to Brandon so that we can help you achieve your goals for a successful event.

Let's Connect