Sports Services
By planning to hold your sports event in Sioux Falls, our team will be with you every step of the way to help take the stress away and ensure a successful event. Let us be a resource for you.
Leading up to Your Event
To inspire your attendees about the possibilities in Sioux Falls we can provide information such as our Visitor Guide, maps, and other promotional material.
We can provide a list of vendors in the area to suit your needs, whether that be catering or something else.
Upon Arrival
Name badges are an easy way for attendees to meet each other. Just give us the names and we will take care of the rest.
Would you like to provide welcome bags for each athlete or family? We have bags available for you to include information or gifts.
We have experienced registration staff that can help out with anything from registrars, greeters or ticket-takers.
Media & Promotion
We can help spread the word about your event by sending out a press release, or we can provide a media contact list if you prefer to reach out yourself.
Videos and high resolution photos are available upon request to be utilized in promoting upcoming events.

Have your event listed on our calendar of events to increase exposure.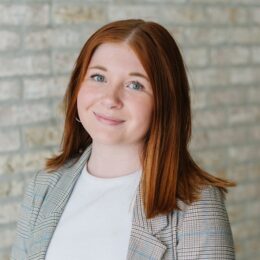 Briana Jewell
Hospitality Marketing Manager
Get in touch with our Hospitality Marketing Manager, Briana Jewell, to discuss how we can help take your event to the next level.
Briana@ExperienceSiouxFalls.com
(605) 373-2027