Written by Traveling Newlyweds
The Thriving Arts and Culture
Sioux Falls is surprisingly metropolitan, with its big brick buildings, downtown trolley service, and chic shops and restaurants - but it also has that small town, tight-knit community feel. Local arts and culture are celebrated, and the Sioux Falls pride is undeniable.
There's the SculptureWalk, an exhibit of locally-crafted outdoor sculptures that are on display year-round in downtown Sioux Falls, where visitors can follow a map and vote on their favorite sculptures. The newest addition to the beloved SculptureWalk is the Arc of Dreams, a giant stainless steel sculpture that spans across the Big Sioux River. At the center of the stunning arc is a 15-foot gap, that represents the leap of faith that dreamers must take in order to pursue their aspirations. This gorgeous sculpture was just completed this past July, and it's breathtaking!
There's the Washington Pavilion, an educational and entertainment center that has multiple museums, a performing arts center, a cinema, and more! Outside the Pavilion you can even test your strength with raising a sedan with some serious leverage. Bobby's never felt so strong!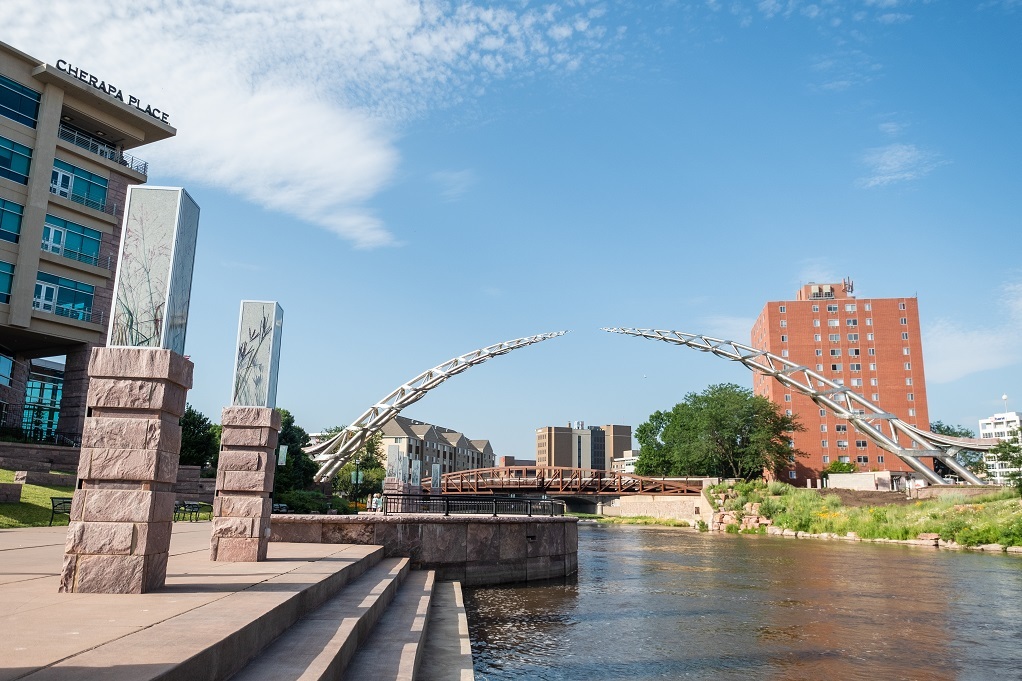 The Booming Culinary Scene
A recent trend that we've seen in up-and-coming cities is the surge of new high-quality cafes, bars, restaurants, and breweries. Aspiring local chefs and restaurateurs head to larger cities and schools for training, with the mission to return "back to their roots" and elevate the dining experience back at home. Sioux Falls is no exception, with an advanced and cosmopolitan culinary scene that boasts of places one would expect in New York City or Los Angeles. Just a few of the "stand out spots" (we'll be posting a food-specific blog on Sioux Falls soon) are:
Josiah's Coffeehouse & Cafe is a brand new coffee shop and cafe that has everything from homemade pop tarts to made-from-scratch soups. The decor is warm and welcoming, with contemporary touches and cozy elements - like their brick fireplace that was crafted by local artists.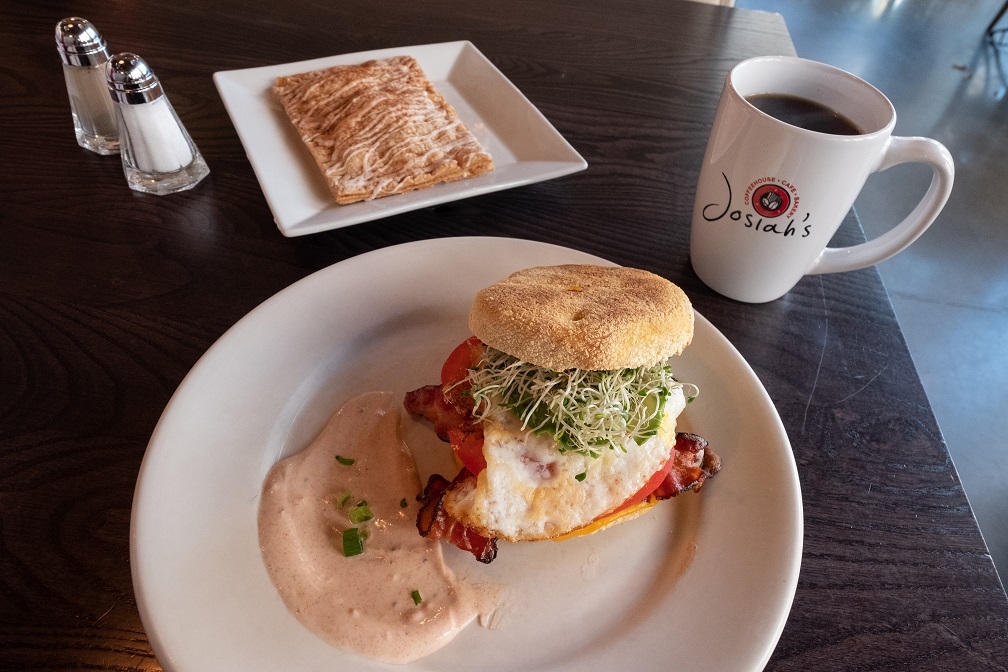 Parlour Ice Cream House is a chic, chef driven, artisanal ice cream shop that's as Instagrammable as it is delicious. Their team takes ice cream to another level with flavors such as "Play Ball" (popcorn gelato with caramel and chocolate peanuts) and White Peach Ginger Sorbet. Is your mouth watering yet?
Stepping into Carpenter Bar felt like we were stepping into one of our favorite NYC hot spots, with its stylish decor and lively bar… and the handcrafted cocktails were some of the best we've had in a long time! The staff are all well-qualified mixologists, and their extensive cocktail menu proves that they can make just about anything.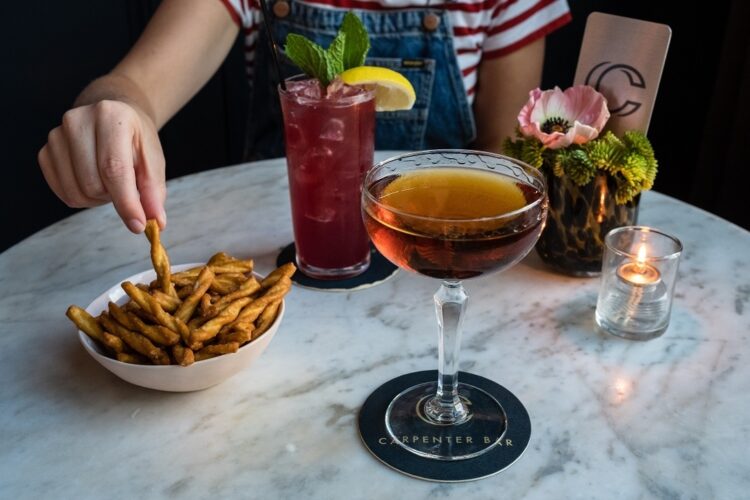 The Outdoor Concerts
Sioux Falls knows how to have fun. If you happen to visit in the summertime, chances are you'll be able to catch at least a night (or two) of free live music! That's right, FREE! Levitt at the Falls is a new state-of-the-art outdoor music venue that's hosting up to 50 free concerts throughout the summer, and the setting couldn't be more idyllic! We spent our first night in Sioux Falls grooving to the music and enjoying the warm South Dakota weather, and we instantly felt right at home!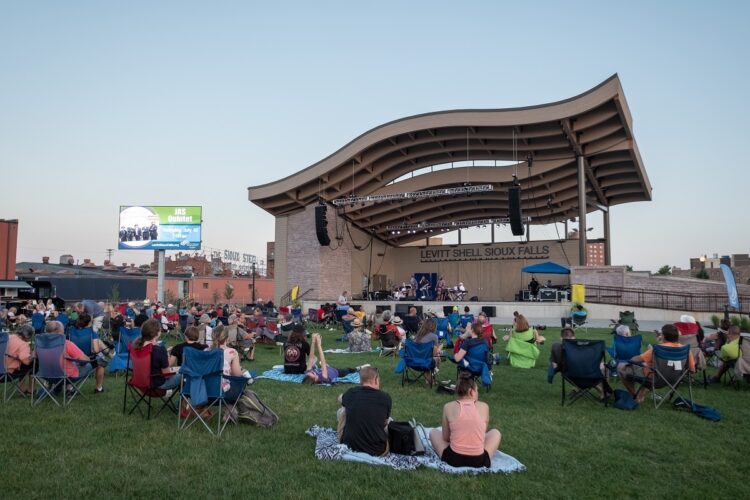 The Picturesque Parks and Trails
Sioux Falls' #1 attraction is Falls Park, is a park with over 128-acres that features their namesake waterfalls, in which 7,400 gallons of water drop 100 feet over the course of the falls every second. That's a lot of water!! Native Americans were the first to discover the falls, and they have been a landmark to the city since its founding in 1856. We loved exploring all around the iconic falls, and we even got to witness some fish jumping upstream!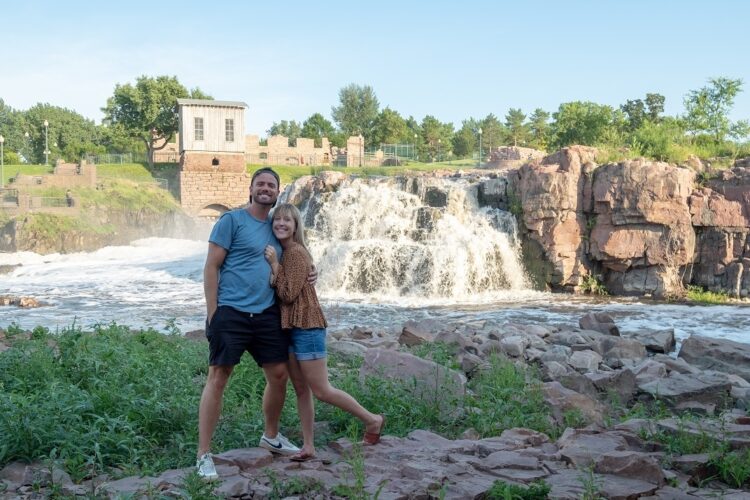 The Big Sioux River Recreation Trail and Greenway is a bike trail system that features a picturesque 19-mile loop that runs along the Big Sioux River. We rented bikes at Nyberg's Ace in downtown, and spent our Saturday morning riding about three miles up the trail, and absolutely loved it. Everywhere we turned was another photo opportunity, as it was so green!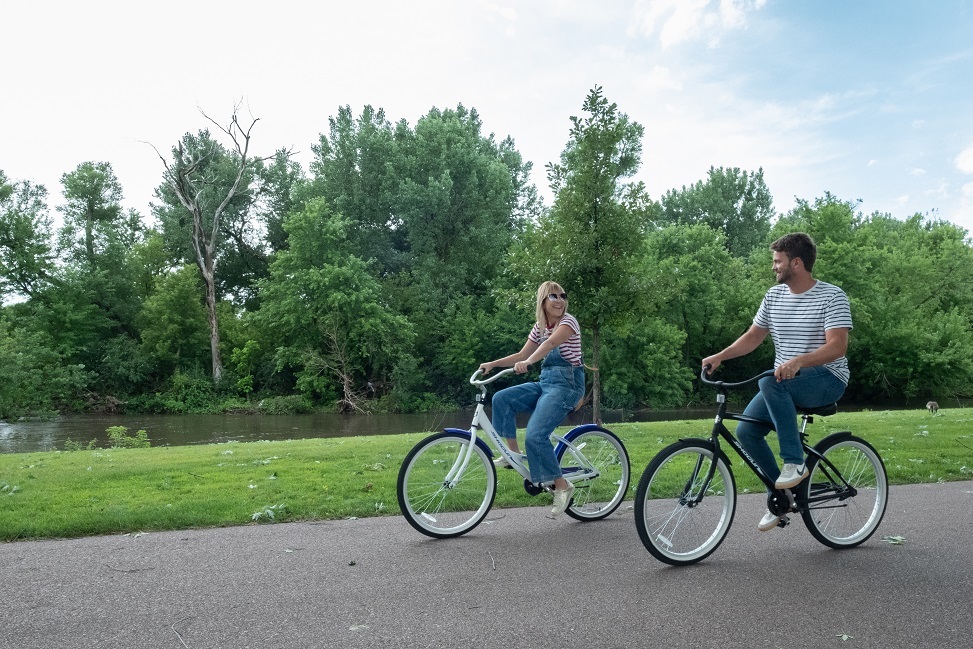 The South Dakota Charm
There's a reason why we keep coming back to South Dakota. It has a charm about it - a small-town, Americana charm that's both intriguing and addicting. Sioux Falls is no exception. Whether we were grabbing drinks at a bar or settling down to listen to some live music, we made friends wherever we were. We realized quickly that everywhere we went had a story, and every sculpture we admired had a meaning. The pride in their city that the Sioux Falls locals had was addicting, and we left feeling like locals ourselves!
Whether you're planning a road trip through South Dakota, or looking for a spot to spend a long weekend, we would suggest visiting Sioux Falls. It's absolutely magical in the summer, and we can only imagine that the fall and winter months will be just as spectacular.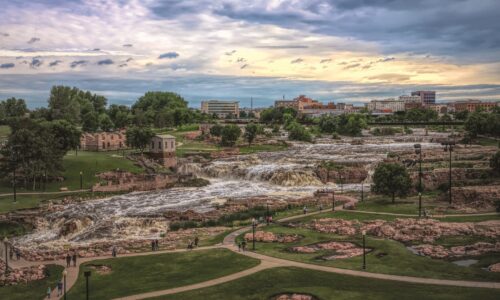 Don't Stop Here
There's so much more in Sioux Falls for you to love, from beautiful art to stunning outdoor spaces.
Things to Do