7 Things to Do in Sioux Falls as Summer Approaches
Bring on the spring and summer seasons! As the weather gets warmer it's time to get out and explore all there is to do in Sioux Falls.
Japanese Gardens
Smell the flowers and trees in bloom. The Japanese Gardens at Terrace Park becomes a beautiful sight every year in May with a picturesque setting next to Covell Lake. Take a walk and enjoy nature.
State Theatre
Catch a flick at the renovated historic State Theatre. An iconic building in Downtown Sioux Falls for decades has been brought back to life while preserving the intricate details. Insider tip: the seats at the State Theatre are VERY comfortable. These are not your average movie theatre seats; we're talking fully reclinable seats here.

Eat on a Patio
There's nothing better than enjoying a delicious meal outside with the sun shining. Sioux Falls has an abundance of restaurant patios to choose from. Large or small. Shaded or not. Nature views or urban views. Take a look at our list of eight great patio dining spots to help get you started.

Take a Cooking Class
Expand your cooking knowledge with a class at Plum's Cooking Company. They host many different chefs in the area that put together a themed class for you to learn from and enjoy in an intimate setting. Just be sure to plan ahead because these classes always sell out.

Attend an Upcoming Event
The calendar in Sioux Falls is full of exciting events all year long. Whether it's a festival, theater performance, sports game, or a concert, there is something for everyone. Mark your calendars for these seven can't-miss events in Sioux Falls.

Ride the Bike Trail
Ask our locals what they like to do during beautiful days, and you'll likely hear the bike trail mentioned. The Big Sioux River Recreation Trail, known as the bike trail, has over 34 miles of pavement including a 19-mile loop around the city. There's no better way to see the city than renting a bike from a nearby shop and hopping on the trail.

Add Some Color to Your Home
The arrival of spring means it's time to start freshening up your home with some new plants and flowers. The Jones Seed Co. building, also known as Jones421, in downtown Sioux Falls has a variety of businesses including The Deku Tree and 605 Florista which have a wide array of exotic plants and flowers to choose from.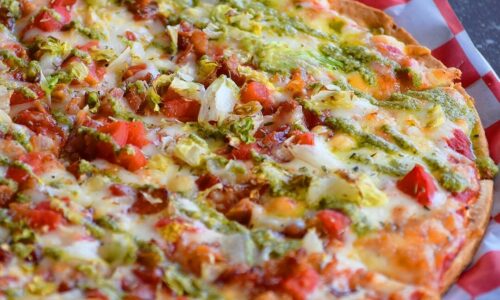 Are you a foodie?
Find the best eats in Sioux Falls! From award-winning chefs to Food Network featured restaurants, don't miss out on our delicious food scene.
Apps | Entrees | Desserts