Tune Into Sioux Falls This Fall
The arrival of fall brings a symphony of sounds in Sioux Falls. You will find an array of live musical experiences to celebrate around every corner.
Listen to live music as you shop local produce, tasty treats, handcrafted goods, and more at the Falls Park Farmer's Market each Saturday morning through October.
The Art & Wine Walk in Downtown Sioux Falls on October 6 is a great time to explore a variety of shops as you admire art and sip on your favorite wine. Many shops will also have an artist performing live music as you browse.
Wilde Prairie Winery will hold its annual Harvest Festival on October 7. Enjoy a day filled with live music, food trucks, vendors, face painting, petting zoo, and more. And yes, there will of course be wine available for the adults.
Bring the family to the Country Apple Orchard's Fall Festival. Taking place each Friday, Saturday, and Sunday from September through October, you can listen to live music, pick out a perfect pumpkin, take a hayride through the orchard, and let the kids indulge in plenty of fun activities. Don't forget to grab yourself a snack while you're there!
Listen to jazz music every Thursday evening at R Wine Bar as you savor a delicious pasta dish and sip on a glass of fine wine. These local musicians provide the perfect ambiance for your dinner.
Looking to kick things up a notch? Take a peek at our list of big concerts that have been announced for the next several months. From a sold-out show at the Denny Sanford PREMIER Center to a more intimate venue like The District, you can see some of the biggest names in the touring industry.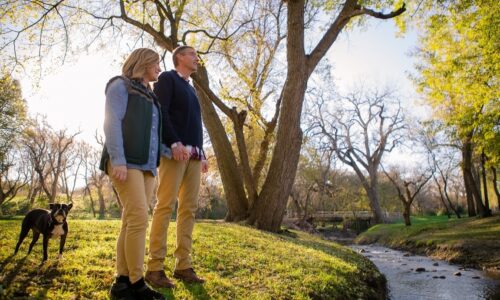 Top Reasons to Visit Sioux Falls in the Fall
Fall isn't complete without chilly weather, cozy layers of clothes, and warm comfort food. Make the most of the season in Sioux Falls, the home of seasonal fun for everyone.
I love fall