Top Reasons to Visit Sioux Falls in the Fall
Fall isn't complete without chilly weather, cozy layers of clothes, and warm comfort food. Make the most of the season in Sioux Falls, the home of seasonal fun for everyone. If you're looking for a unique fall vacation destination, we know just the place.
Fall Activities
The fall season wouldn't be complete without apple pie, pumpkin patches, and crisp fall leaves! Find all that—and more—with these fall activities. Whether indoor or outdoor, seasonal adventures await.
Country Apple Orchard
Just south of Sioux Falls lies your hub for all things fall. The Country Apple Orchard offers a seven-acre pumpkin patch, countless apple trees, pony rides, and more! Enjoy a variety of activities in addition to pie and cider on Fridays, Saturdays, and Sundays during the months of September and October.
Good Earth State Park
Listen to the sound of leaves crunching beneath your feet as you walk the trails at Good Earth State Park. The changing colors of the leaves makes this relaxing park the perfect spot for photos.
Corn Maze
You can't experience the fall season in Sioux Falls without a stop at the Heartland Country Corn Maze. Each year features an entirely new design. While you navigate the maze be on the lookout for the markers throughout to answer trivia questions and earn yourself a prize at the end.
Rough Cut Social
Bust out your flannel and head to Rough Cut Social for axe throwing! Round up your friends and family to see who will come out on top. First time throwing axes? Don't worry, the axe-perts will give you a demonstration and offer tips to help you hit your target.
Fall Flavors
Nothing says fall like all the indulgent dishes, desserts, and drinks that only Sioux Falls can offer. Warm up with great food and even better times at any of these local hotspots!
Grille 26
The chefs at Grille 26 are always curating featured menu items to fit with the current season, and their fall features are always a hit! But it doesn't need to be saved for the fall season; Grille 26 is a fantastic dining option all year long.
The Breaks Coffee Roasting Co.
Warm up with a latte while you're in Sioux Falls. The Breaks is a can't-miss spot for coffee drinkers and it has become a favorite among many locals. In fact, it was named best coffee shop in South Dakota by Food & Wine Magazine.
ROAM Kitchen + Bar
From the moment you walk through the doors you will be hit with the delicious scent of rotisserie chickens cooking over a fire. ROAM Kitchen + Bar prides itself on woodfire cooking chicken, brisket, ribs, and more. We can assure you that you won't be disappointed with your meal here.
Monks Ale House
Wrap up your Sioux Falls experience with a visit at South Dakota's original craft beer bar. Monks Ale House is home to a selection of 50 rotating beers on tap, many of which are brewed in Sioux Falls and the surrounding region. With that many beers to choose from you are sure to find several that are right up your alley.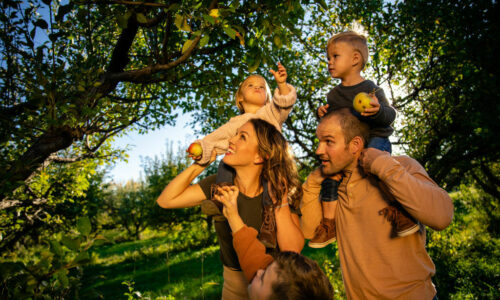 Fall Events Guide
Check out the fall themed events happening!
Read More