3 Reasons to Bring Your Meeting to Sioux Falls
There are many reasons you should consider bringing your next meeting to beautiful Sioux Falls, but here are three that stand out.
1. The perfect venue
The most important piece of a successful meeting or convention is the venue. Will your group be comfortable? Will your guests be successfully registered, fed, and energized throughout their stay?
Sioux Falls offers a vast array of meeting venues, ranging from intimate conference rooms and ornate banquet halls to massive event centers.

2. Tons of attractions
It doesn't matter how long you plan to stay—your group will never run out of things to do in Sioux Falls. Just look around our Things to Do page and you'll find something exciting to do any time of year: award-winning local restaurants, a vibrant art scene, retail shopping options, dozens of parks and outdoor activities… The list goes on.
We know it's vital to keep meeting guests entertained. Sioux Falls makes that part easy.

3. Unmatched hospitality
You've booked the perfect meeting venue and drafted an exciting itinerary of things to do while in Sioux Falls. The last piece of the puzzle? Finding a place for your guests to unwind and sleep at night. The third reason you should bring your meeting to Sioux Falls is our impressive lodging selection.
Whatever your group size, whatever your budget, and wherever you'd like to stay, we have an overnight solution for you. At any of our extensive list of hotels, your guests will wake each morning refreshed and ready for the day. Explore group lodging options here.

Insider Information
Learn some more tips and suggestions when it comes to planning an event in Sioux Falls, such as activity ideas for your group.
Planning Resources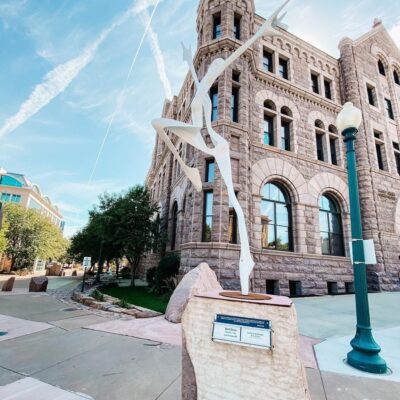 Start planning your meeting today
When it comes to great meetings, Sioux Falls is hard to beat. We want your experience to go as smoothly as possible, so we're here to help every step of the way. Contact our sales team to get started.