Meeting & Convention Guide
Get Your Event Planner Guide
We've created a city guide specifically for event planners, giving you an overview of all available meeting spaces throughout Sioux Falls. We're committed to helping you find the perfect venue for your event.

Digital Planner Guide
View a digital copy of our Sioux Falls Planner Guide or request a paper copy through the form below.
View Planner Guide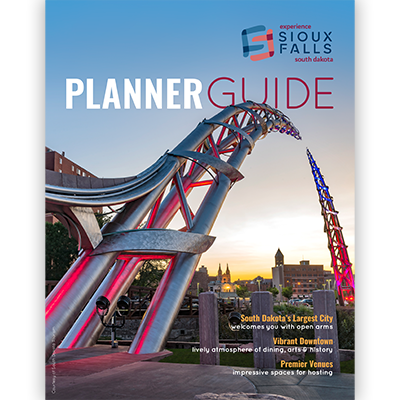 To request a hard copy or to download the Sioux Falls Planner Guide, please fill out the form below.

*Disclaimer: We do our best to keep the guide as updated as possible, but please be advised that it might not reflect all current updates.