Favorite Activities from a Local Artist
SculptureWalk
SculptureWalk is its own outdoor art gallery throughout downtown Sioux Falls. Sculptures of all shapes and sizes line the streets for public viewing year-round. Over 50 sculptures are always on display and are replaced with new ones each year.
Ode to Food and Drinks
Looking for great food and a great view? Ode to Food and Drinks is your spot! Discover a menu full of fresh seasonal favorites along with classics such as steaks, burgers, sandwiches, and everything in between. Ode to Food and Drinks sits along with the Big Sioux River allowing for a perfect view of the Arc of Dreams.
Falls Park
You will always find something new to admire at Falls Park during each visit. Whether it's the beautiful pink sioux quartzite, the sound of the rushing water, or the serenity and calmness the park offers, Falls Park has become a destination that is second to none in this city.
BronzeAge Art Casting
Some of the sculptures that make up SculptureWalk were formed at BronzeAge Art Casting. This foundry turns melted metals into beautiful works of art. Do you have something specific in mind? Let their team know and they will work with you to make your dream come to life. Keep an eye out for events such as their live iron pouring demonstrations.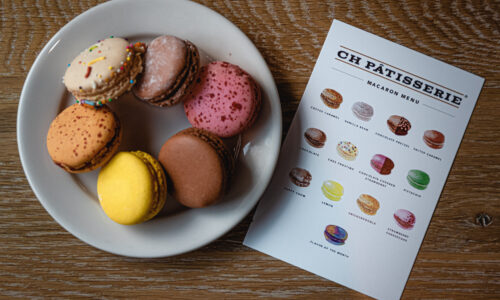 Find More Trip Inspiration
Check out some of our other articles to gather more ideas for your next stay in Sioux Falls.
Read More