6 Things to Do on a Weekend Getaway to Sioux Falls
Though there are many things to do in Sioux Falls, we realize that you can only fit so much into a weekend. So, here are some of our top picks for a weekend getaway in Sioux Falls.
1. SculptureWalk
The streets in Downtown Sioux Falls are lined with sculptures all year long for everyone to admire. SculptureWalk consists of over 50 sculptures made from artists around the globe, with new sculptures replacing the old ones every year. Be sure to vote for your favorite for the People's Choice Award because the winning sculpture will be purchased by the City of Sioux Falls for permanent display.
2. Falls Park
A must-see is the namesake of our city, Falls Park. The park is over 128 acres and features a triple cascading waterfall with multiple viewing platforms, including the five-story observation tower at the Visitor Information Center. During the winter months, you will definitely want to check out Winter Wonderland!
3. Breweries
Sioux Falls has seen a recent growth spurt in its brewery scene, with more being added in the coming year. A handful of breweries are located downtown, while others are scattered throughout the city. Sample lagers, IPAs, porters and more at each of our breweries, all with a unique atmosphere.
4. Art & Science
The Washington Pavilion is a one-stop-shop when it comes to art and science. Enjoy the wonderful pieces of art in one of the galleries, let your curious mind explore the world of science and physics, enjoy a live performance in one of the theatres and so much more. The options are endless!
5. Catch a Show
The Denny Sanford PREMIER Center is a 12,000 seat venue that has been bringing in big-time artists since the day it opened in 2014. You will see a wide variety of music genres from some of your favorite artists. Check their calendar for upcoming performances and be sure to get your tickets early before they sell out!
6. Explore a Museum
The Pettigrew Home & Museum is one of the multiple fascinating museums in Sioux Falls. Tour the former home of South Dakota's first Senator to see the quality of life back in the early 1900s. This home features beautiful architecture and now sits in one of the city's historic districts.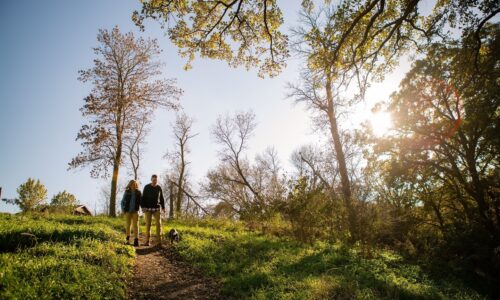 Find More Trip Inspiration
Check out some of our other articles to gather more ideas for your next stay in Sioux Falls.
Read More