What's summer like in Sioux Falls? It's full of unexpected surprises, countless events, and endless entertainment. Take your family to all the must-see stops. Plan a romantic getaway with your loved one to enjoy a concert and mouth-watering dishes that make up the Sioux Falls culinary scene. Or maybe it's a solo trip that you're looking for to escape and recharge surrounded by nature. Do something different this summer and make it one to remember.
Plan Your Trip Around an Event
There's always something fun happening in Sioux Falls, whether it's a game for one of our sports teams or a festival filled with live music and great food. Here are 6 Upcoming Events and Festivals to Attend.
View the full calendar to see what's going on every day.
8 Ideas for Your Summer Getaway
Sculptures, milkshakes, hiking, and more. There's so much to do in Sioux Falls, but to help you get started, take a look at these eight activity ideas to include in your itinerary.
Activity List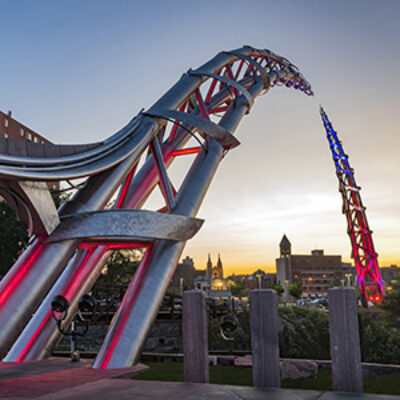 Free Visitor Guide

Get the official guide for your journey through the city.