Located just a short drive northeast of Sioux Falls sits Palisades State Park, one of the most unique areas in South Dakota. Split Rock Creek, which flows through the park, is lined with Sioux quartzite formations varying from shelves several feet above the water to 50-foot vertical cliffs. Scenic overlooks and rushing water make Palisades a remarkable getaway. The park is popular among campers, photographers, sightseers, picnickers, rock climbers and hikers.
History
A huge flour mill was once located on the bluff overlooking the park. The mill was powered by a large water-wheel installed along the rushing Split Rock Creek. The once-bustling town of Palisades grew up around the success of the mill. In 1886, silver was discovered downstream. The silver ore proved to be low in quality, however, and the nearly 300 claims were quickly dropped.
Geology
For millions of years, Split Rock Creek cut deep gorges through Palisades State Park. Geologists estimate the Sioux quartzite spires are 1.2 billion years old. Four hiking trails twist and turn through these beautiful Sioux quartzite formations.
Rock Climbing
The cliffs and formations at Palisades are used by rock climbers to practice their scaling and rappelling techniques. Bolting is not allowed on the quartzite formations. Please contact the park before you head out for other climbing regulations.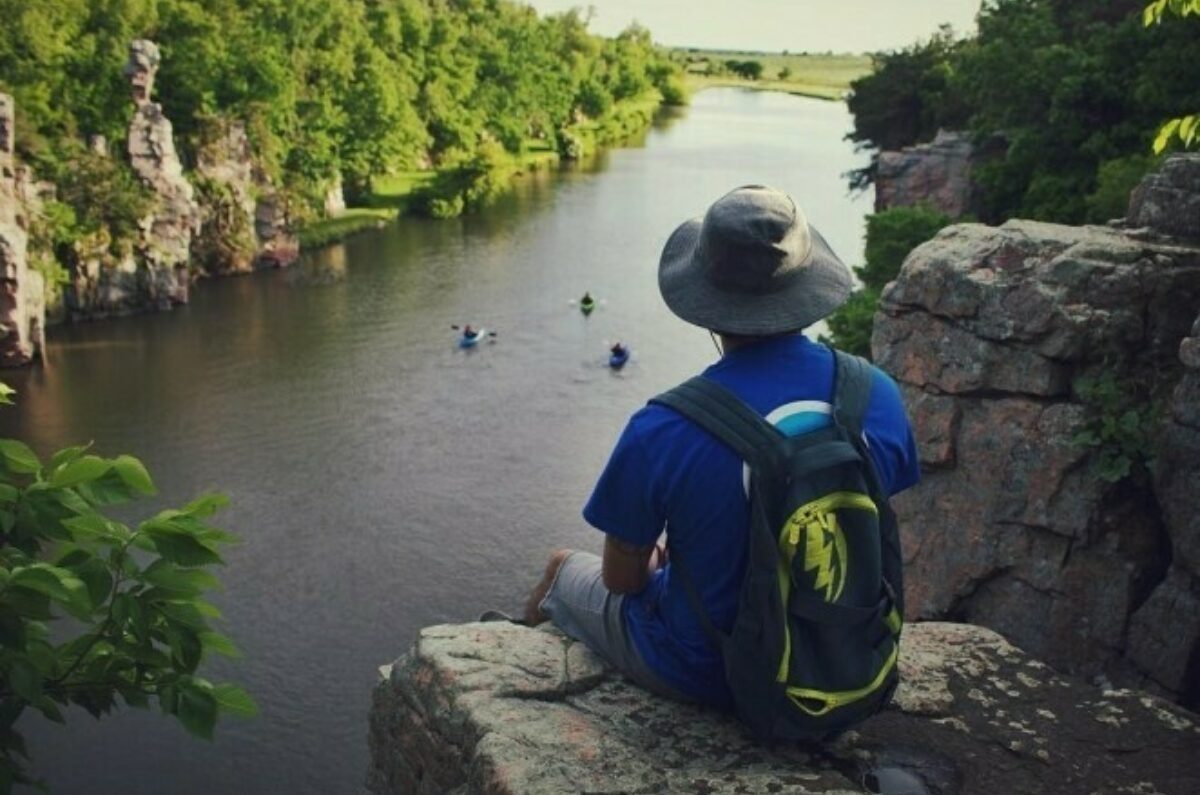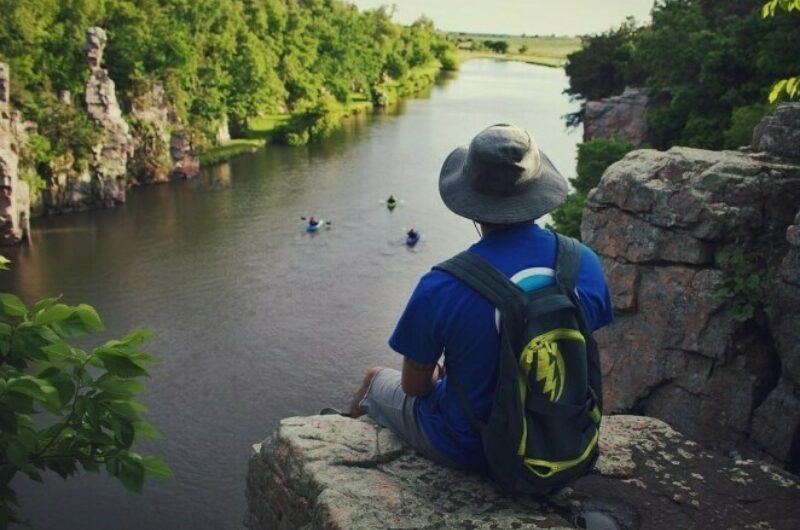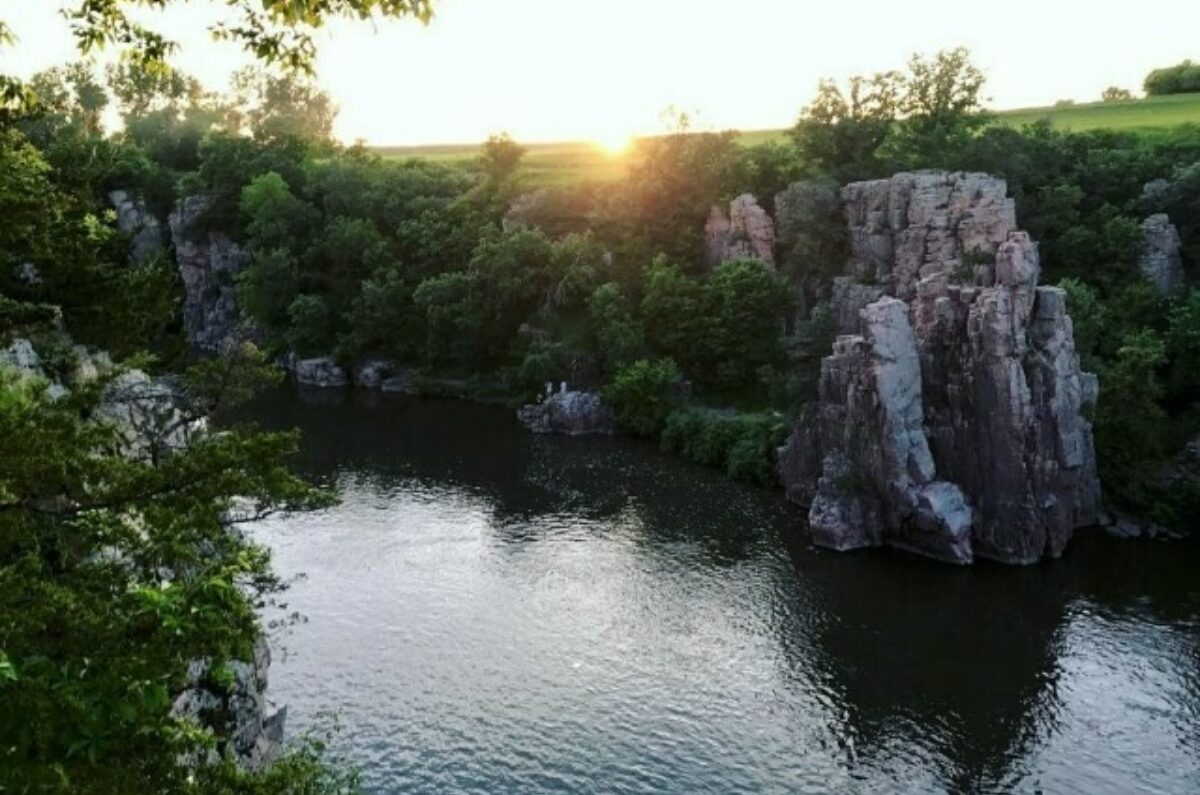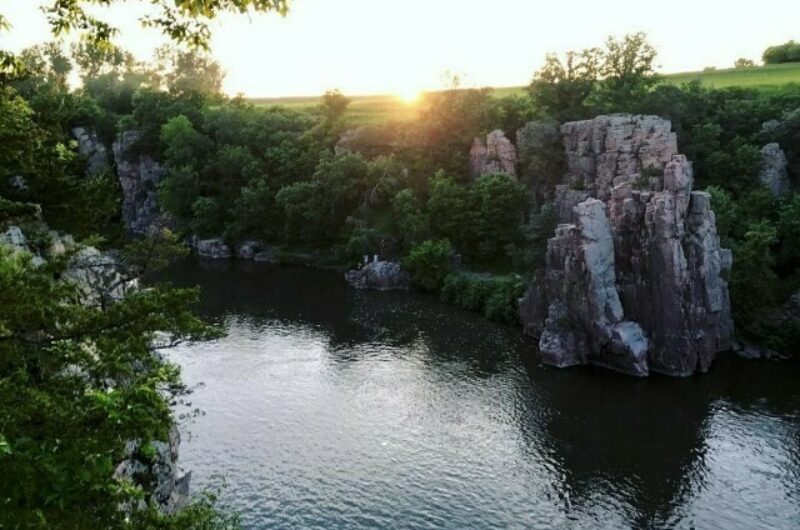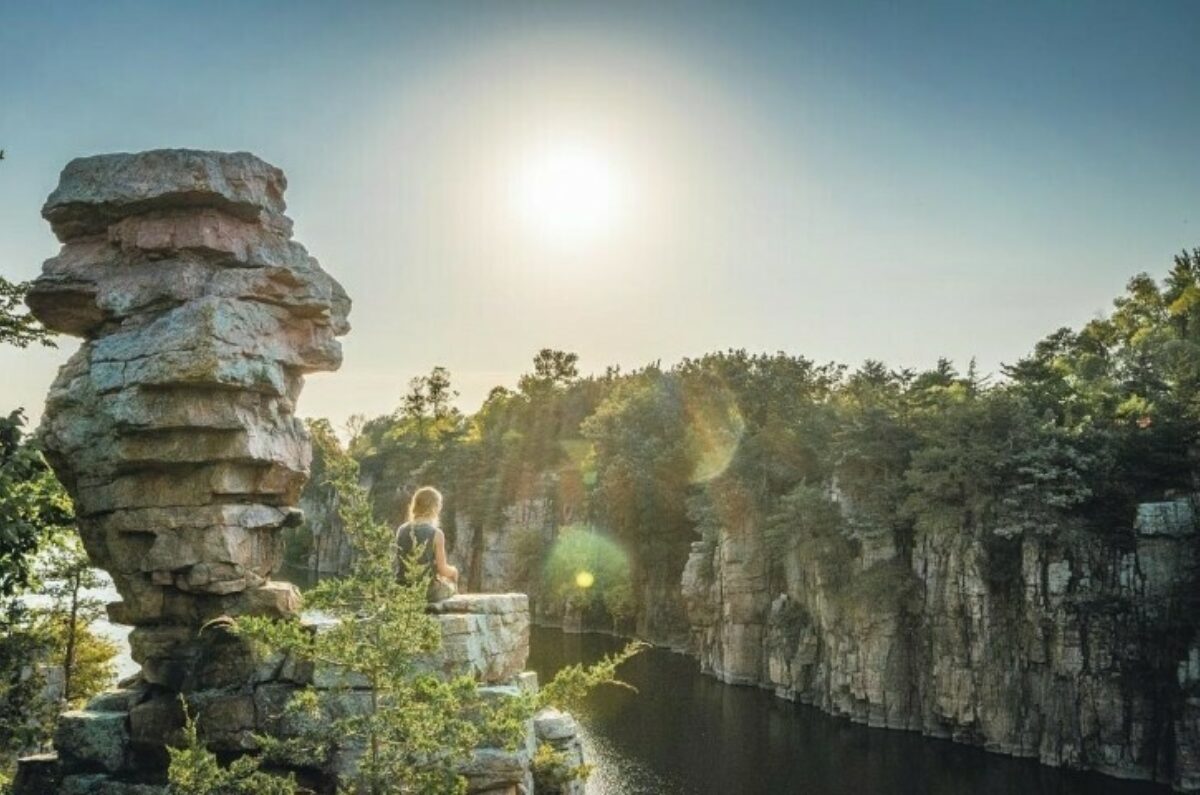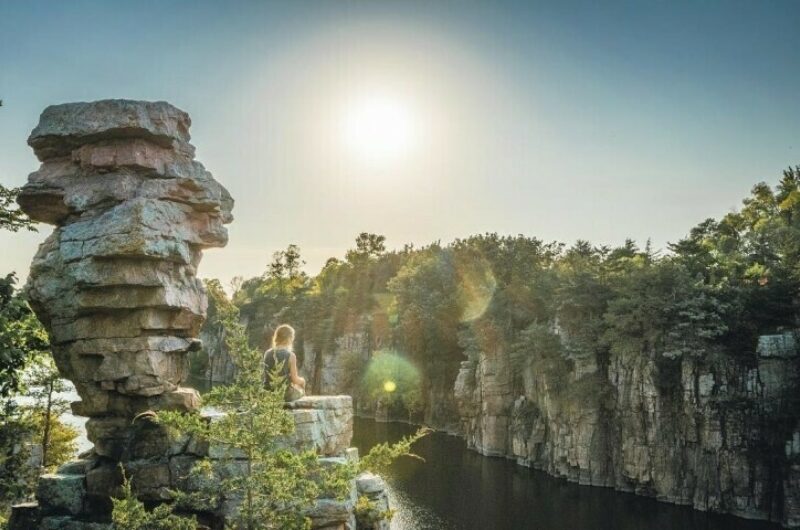 Loading ...
{{ error }}
TripAdvisor Traveler Rating
{{ data.percent_recommended }}%
recommended
{{ data.num_reviews }} Reviews
|
Write a Review
{{ review.title }}
{{ review.text }}
Keep Exploring Sioux Falls