Get Out and Play in Sioux Falls this Winter
For the first part of the season, winter is all about the holidays. But what do you do once they're over? Though it's tempting to stay inside, don't let cabin fever get the best of you. Get out and play in Sioux Falls with these great winter activities!
1. Find Fun for the Family
Whether indoor or outdoor, Sioux Falls has plenty of fun for the whole family. Learn from hands-on exhibits and live science demonstrations at the Washington Pavilion. Or, keep warm and explore the Butterfly House & Aquarium.
You only have one season to take advantage of skiing, tubing, and other winter sports. Take the kids to Great Bear for that and more in the great outdoors! If your family prefers the ice, try the Scheels IcePlex for skating and hockey.
2. Enjoy the Outdoors
Get some fresh air and see the trails in new light when snowshoeing at the Outdoor Campus. It's an easy, enjoyable outdoor adventure—and if you don't have snowshoes, you can borrow some for a day or a weekend.
Want to move a little faster? Check out our six ice skating rinks. You'll find warming houses, snacks, and rentable skates at each one. Plus, they're the perfect atmosphere for making warm winter memories.
3. Explore the Area
Downtown Sioux Falls has a special charm any time of year, but winter makes it even cozier. Start your day off right with breakfast at Queen City Bakery or M.B. Haskett—two of the local favorites. Then, explore the 8th & Railroad Center: a collection of unique stores like Eastbank Art Gallery, Simply Perfect, Sticks & Steel, and more.
Still have some items on your shopping list? Check them off when you check out The Empire Mall, home to more than 140 retailers.
4. Stay Warm!
For those days where you just can't shake the cold, try The Spa on Phillips. Their massage, facial, and salon services (to name a few) will have you feeling restored and refreshed in no time. You can also learn something new with cooking classes at Plum's Cooking Company–because there's nothing like a cozy atmosphere, state-of-the-art equipment, and a delicious meal to warm you up inside and out.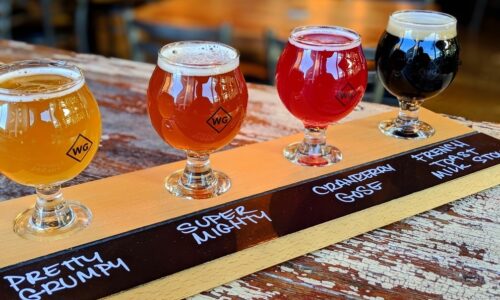 Find More Trip Inspiration
Check out some of our other articles to gather more ideas for your next stay in Sioux Falls.
Read More