Favorite Activities from a Local Family
Kirby Science Discovery Center
The Kirby Science Discovery Center at the Washington Pavilion is a fantastic place for kids to get some hands-on learning while having fun. Conduct science experiments, play with the interactive exhibits, and more.
Butterfly House & Aquarium
There is a lot to explore at the Butterfly House & Aquarium, including learning about the various types of butterflies, their life cycle, and plenty of marine life. Touch a stingray or walk through the climate-controlled building where butterflies roam free. You may even be lucky enough to have one land on you!
Falls Park
Falls Park is loved by everyone, no matter their age. See the roaring water from one of the many different vantage points throughout the park, and then view it all from the top of the five-story observation tower. Afterwards, enjoy a scoop or two of ice cream at the on-site Falls Overlook Café.
Outdoor Campus
For those looking to get out and partake in some activities, the Outdoor Campus is the spot. Their staff offers free camps and classes year-round for activities such as fishing, archery, kayaking, snowshoeing, and many more outdoor recreation options.
Thunder Road
You will have a hard time choosing which activities you want to do at Thunder Road. They offer go-karts, mini-golf, batting cages, Euro bungy, axe throwing, arcade, bowling. Shall we continue? Trust us. There's SO MUCH to do here.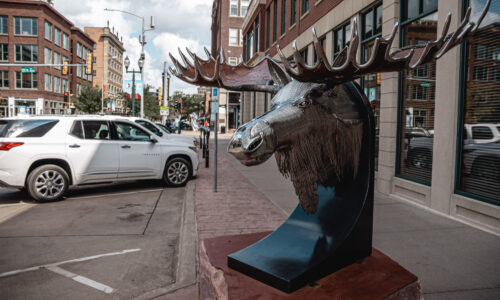 See More Activity Ideas
Why stop here? See what else is waiting for you to discover.
Read More