Activities Before & After the Show
Perhaps you're looking for something to do before or after a concert or performance. We have you covered with plenty of options to choose from.
Drinks
Enjoy a hand-crafted cocktail from the mixologists at some of our high-end cocktail bars such as Carpenter Bar, Crawford's, The Hello Hi, or The Treasury.
Not into cocktails? Sioux Falls is home to an amazing brewery scene, with taprooms spread all throughout the city, including several within walking distance of one another downtown.
Throw it back to the golden days by playing some of your favorite childhood games at EightyOne Arcade Bar. Enjoy the likes of Pac-Man, racing games, and of course, pinball!
Desserts
You can never go wrong with dessert! Enjoy a scoop (or two) of Stensland Family Farm's fresh ice cream. With a variety of tasty flavors to choose from, you'll have hard a time deciding what to choose.
If ice cream isn't your thing then we recommend the delicious cupcakes at Intoxibakes. The bakers here specialize in alcohol infused cupcakes, but there are other options as well such as cookies, bars, and more.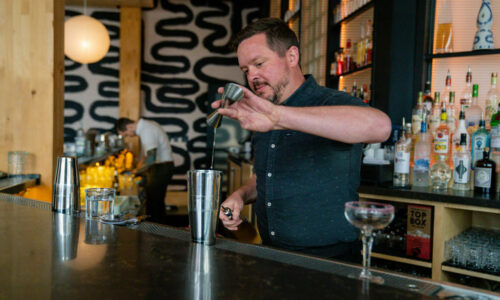 Relax & Unwind
Wrap up your evening with a delicious concoction at a cocktail bar or a crisp beer from a brewery.
Cold Beverages Await