7 Brunch Spots in Sioux Falls
Power up for the day with a tasty brunch at one of these great Sioux Falls restaurants.
Don't miss the weekend brunch at Granite City! Start off with the bloody mary bar or get yourself a mimosa if that's more your style. As for the food, taste your way through omelets, biscuits and gravy, French toast, pastries, fruit, potatoes… the options are endless here.
M.B. Haskett is the place that will have you hooked after your first visit. It has a little bit of everything, but its savory crepes are the true stars of the show. You won't be disappointed here, that's for sure.
Kickstart your day at Daily Clean with plenty of nutrient-dense options that won't leave you feeling bogged down the rest of the day. Choose from breakfast pizza, açaí bowls, smoothies, and much more.
Whether you are an early riser or enjoy sleeping in a little, All Day Café is the place where life slows down so you can sip a warm cup of coffee and eat a plate full of your breakfast favorites.
While Crooked Pint is known for its Lucy-style burgers stuffed with cheese, it also offers a few weekend brunch items such as breakfast tacos, French toast, breakfast sandwich, and more.

This eatery has become a go-to spot for all meals of the day. Enjoy fresh bread, breakfast sandwiches, avocado toast, or dive into their vast main menu full of delicious bites.

This quaint cafe in downtown Sioux Falls truly offers something for everyone, such as their breakfast flatbread, muffins, scones, pancakes, or the classic eggs and bacon. There is so much natural light beaming through the windows which will make Josiah's feel like you are right at home.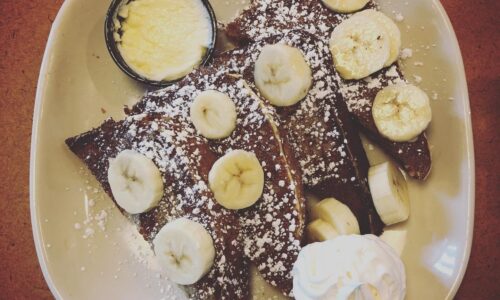 Rise and Shine
Check out some additional places in Sioux Falls for your first meal of the day!
More Breakfast Options