5 Summer Activities to Fit in Your Schedule
Don't Just Sit There
You're itching to get out there and dive headfirst into a new adventure with the warmer weather. Sioux Falls can help you with that.
Sioux Falls has 30 miles of paved trails to explore by bike or foot. The trail weaves through downtown and several of the city's parks, including Falls Park. You'll find water fountains, public restrooms, and restaurants along the way, too.
This popular ski hill is also a local favorite among hikers during the summer months. Hike almost 4 miles of trails surrounded by bluestem grass and wildflowers where glaciers left their mark. Choose your trail difficulty level, and start trekking! You will be welcomed with breathtaking views of the city was you get the top. A perfect time for that vacation selfie!
Kayaking
Sioux Falls is an adventure town. With easy access points around the city paddle the Big Sioux River with ease. Don't have a kayak or canoe? Rent one from Nyberg's Ace here in town. Looking for a little guidance? Staff members at the Outdoor Campus will show you some lessons and float down the river with you.
Whether you're a seasoned golf pro or a newbie, Sioux Falls has several golf courses where you can practice your swing, from Willow Run to Prairie Green. Many courses are open to the public and all are well maintained, so hit up the driving range or snag a golf cart for a round of 18 holes.
Fun in the sun! You'll need more than just an afternoon at this summer hotspot. Wild Water West Waterpark offers a plethora of entertainment options for people of all ages. Choose your favorite slide at the Waterslide Complex, spin around on Tornado Alley, ride the waves in Wave Pool, relax and float down the Lazy River, and so much more! Oh and by the way, there's more than just water activities. Try mini-golf, go-karts, paintball, and batting cages.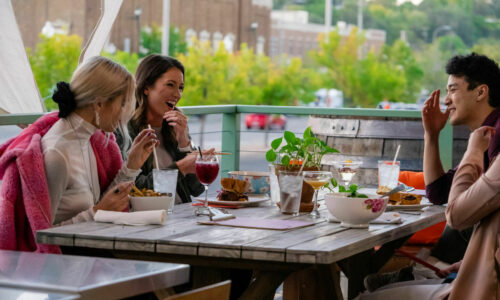 See More Activity Ideas
Why stop here? See what else is waiting for you to discover.
Read More