5 Coffee Shops Calling Your Name
An important part of most people's day is their coffee, and finding the perfect coffee shop can be hard. Sioux Falls has a variety of fun, inviting, and unique coffee shops to offer everyone.
This coffee shop can offer you everything you need to start off your morning. From sandwiches to omelets to scones, they've got what you need. The atmosphere and the latte will make a perfect "insta-worthy" post.
This coffee shop is all about the people and the coffee. Stop in and try a specialty espresso drink or try a funky tea. Don't forget to ask for the latte art!
This Sioux Falls-based coffee shop is your perfect neighborhood stop. They've got coffee, tea, matcha, and more. They have unique drinks that keep you coming back!
If you're looking for an inviting environment The Source is a great option for you. They offer teas, espresso-based drinks, and even have a seasonal menu that might have your new favorite on it!
Nothing pairs better than a sweet treat and a good coffee. This bakery offers cakes, cupcakes, scones, quiche, brownies, and cookies all from scratch. This is the perfect spot to treat your sweet tooth.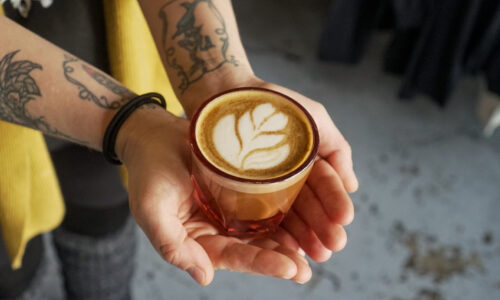 More Coffee Shop Options
Exploring new coffee shops all around Sioux Falls? Check out these options for more ideas!
View More