University of Sioux Falls Sports Complex
The USF Sports Complex, located at 69th and Cliff Avenue, consists of Bob Young Field, the USF Soccer Field, Lillibridge Track, as well as the football locker room and the Sports and Fitness Center.

Bob Young Field, which seats 5,000 people, was opened in 2007. Named in honor of legendary head coach Bob Young, USF's all-time wins leader, the facility has had a recent upgrade with the replacement of the turf and installation of AstroTurf. The football field turf is a renewable product, AstroTurf ® 3D, incorporates BioCel™ soy-based polyurethane, in the backing to which the grass-like turf is rooted. Manufactured by AstroTurf, LLC, the soy backing was produced by incorporating soy oil to manufacture a bio-based polyol, which replaces a significant portion of the petro-based polyol in the old turf. The renewable soy-based backing extends the turf's life, reduces dependence on foreign oil and supports American farmers. The USF Sports Complex was opened on Sept. 1, 2007 and has continued to be developed over time. By the 2010 season, the press box and donor suites had been completed. The field was named in honor of legendary Hall of Fame coach Bob Young on Sept. 1, 2010.

The USF Soccer Field was opened in 2009. Equipped with friendly Musco lights, the playing surface is a synthetic turf made by Mondo. It has bleacher seating for 300 and a scoreboard with sound system.

The Lillibridge Track, which was opened in 2007 and is a Tartan surface, is home to USF Track and Field. Lillibridge Track hosted the NSIC Outdoor Track & Field Championships in 2015.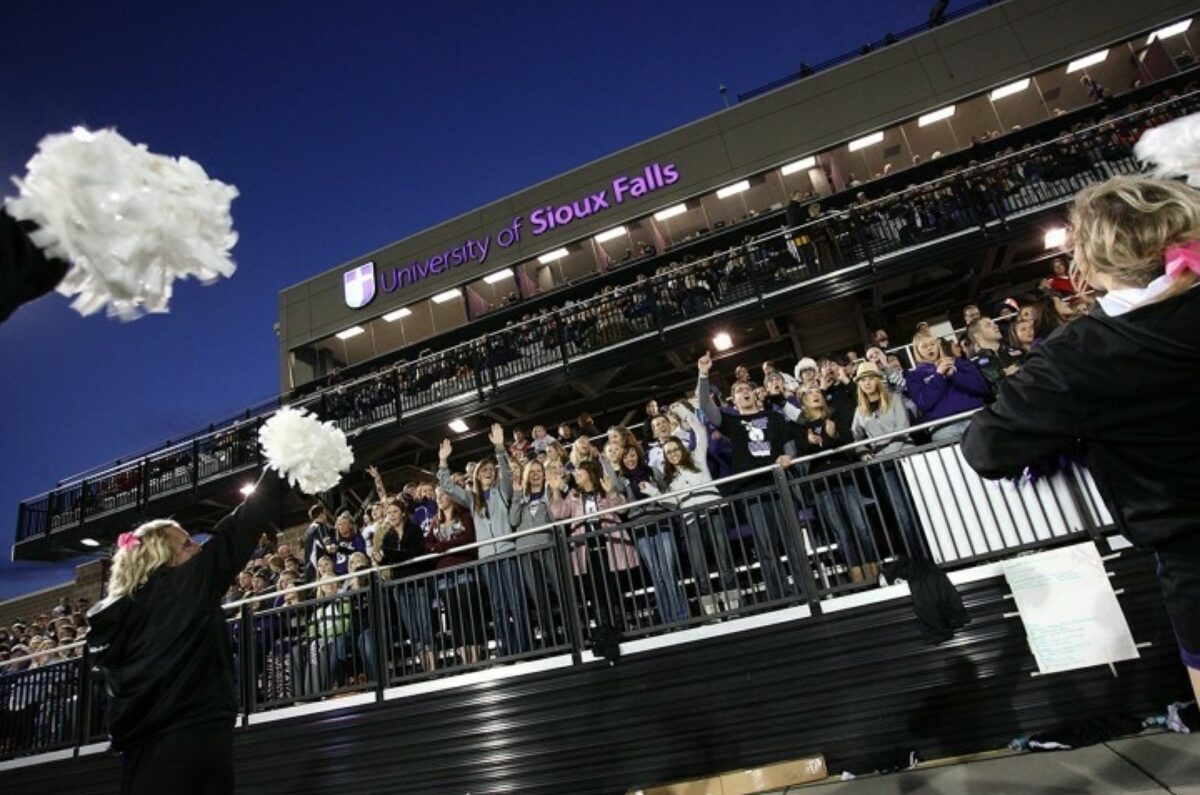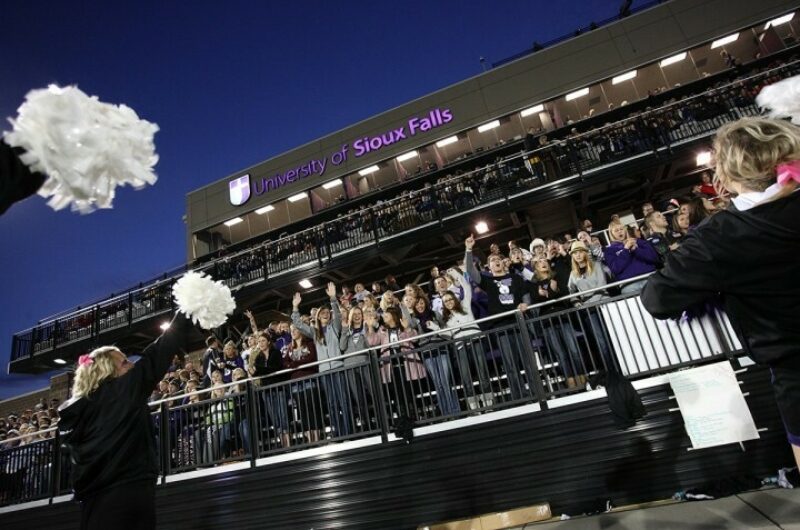 Keep Exploring Sioux Falls