Where to Eat in Sioux Falls
Article courtesy of A Spicy Perspective; written by: Sommer Collier
This article has been modified from its original version.
Where to Eat in Sioux Falls, South Dakota… A midwestern culinary adventure!
I grew up in the midwest. But now that I live in the southeast, there are certainly things I miss about the central expanse of our nation. The wide brilliant sunsets. The hard-work-pays-off mindset. The friendly vibe you find in most midwestern states. But most of all, the concept that it's important to say what you mean and mean what you say.
Honesty carries over in so many areas of life… In attitude. In choices. Even in our creative endeavors.
I was recently invited by Visit Sioux Falls to their city with a friend of mine, Amanda. Having never been to South Dakota before, I was intrigued to explore its largest city.
My first impression of Sioux Falls was that it is an honest place to visit.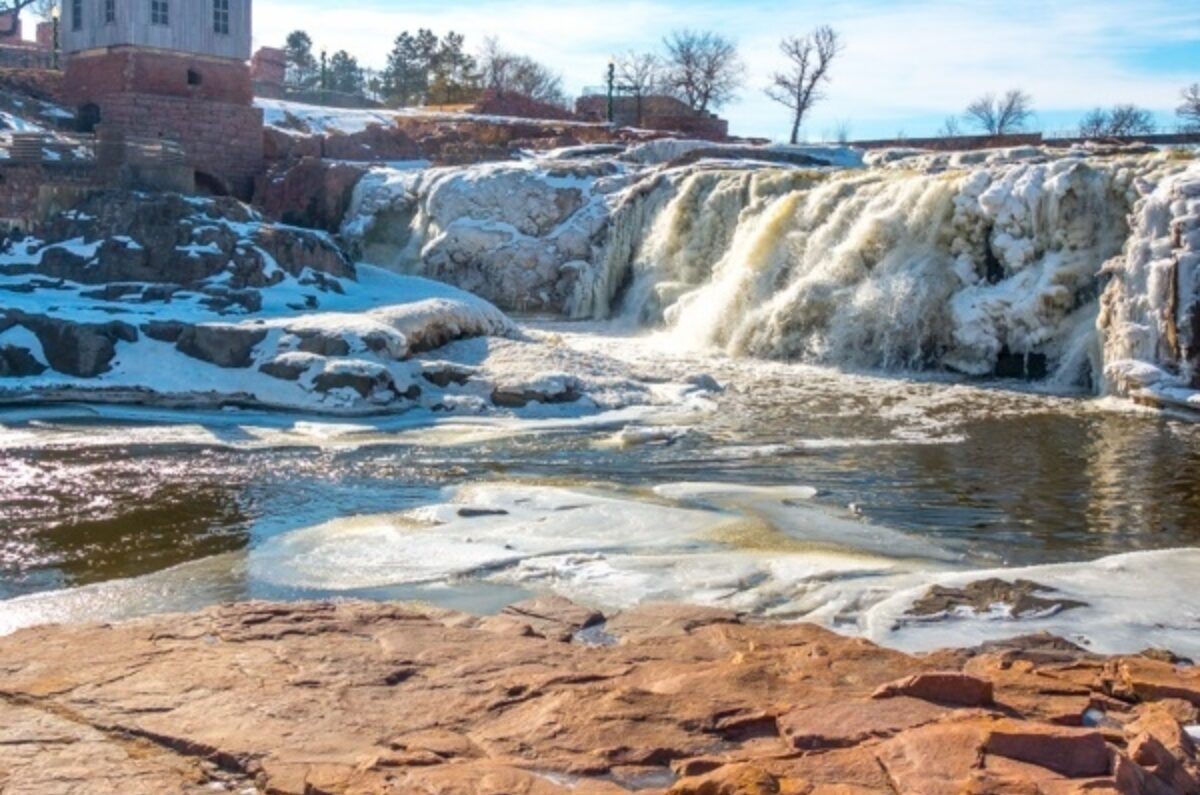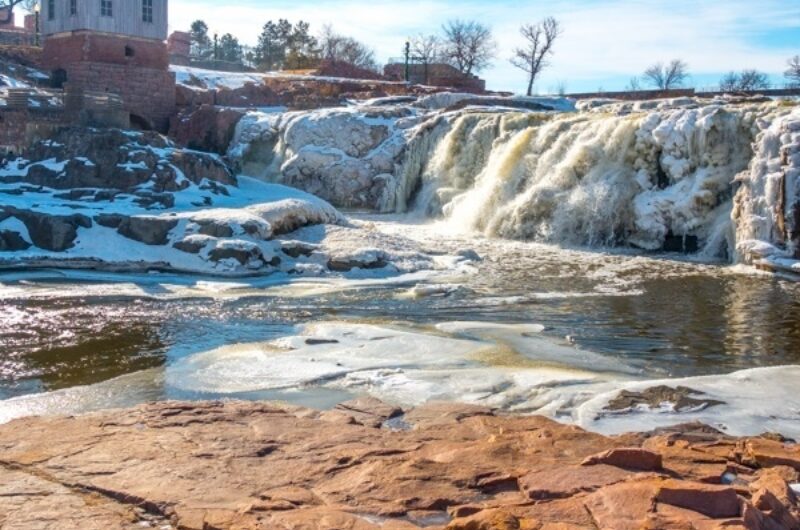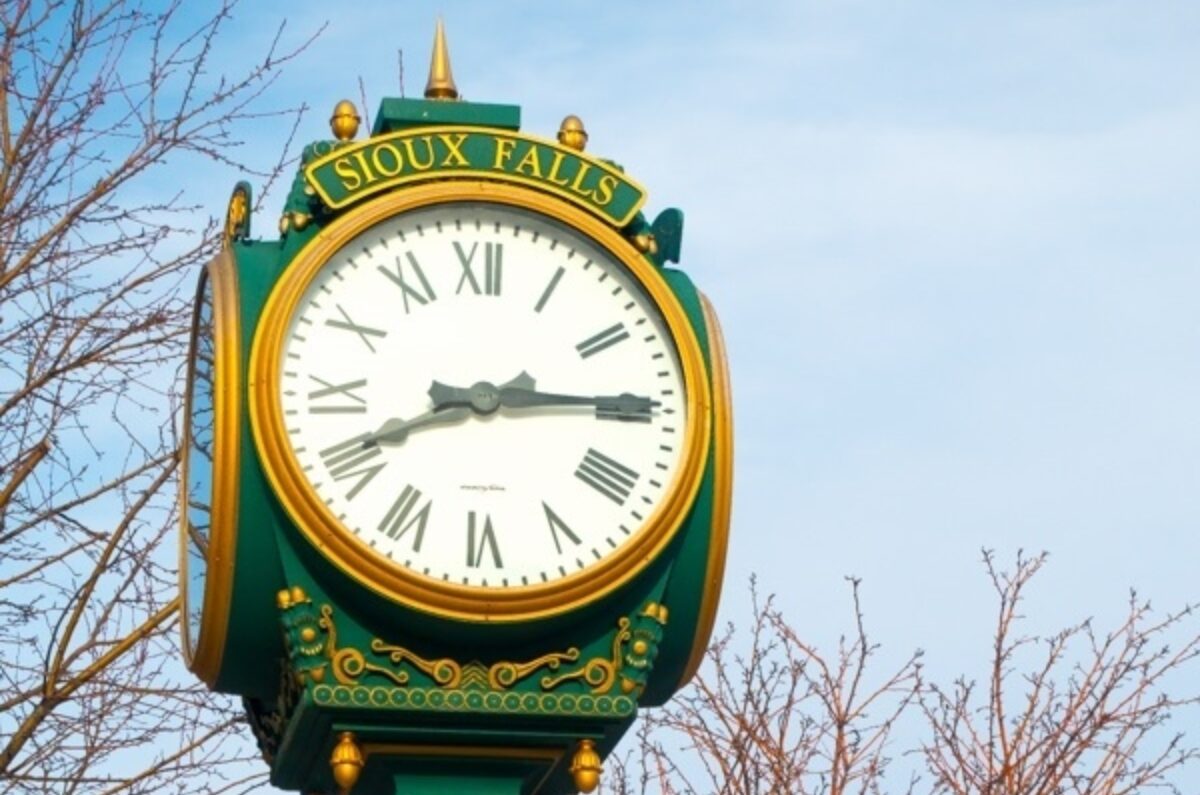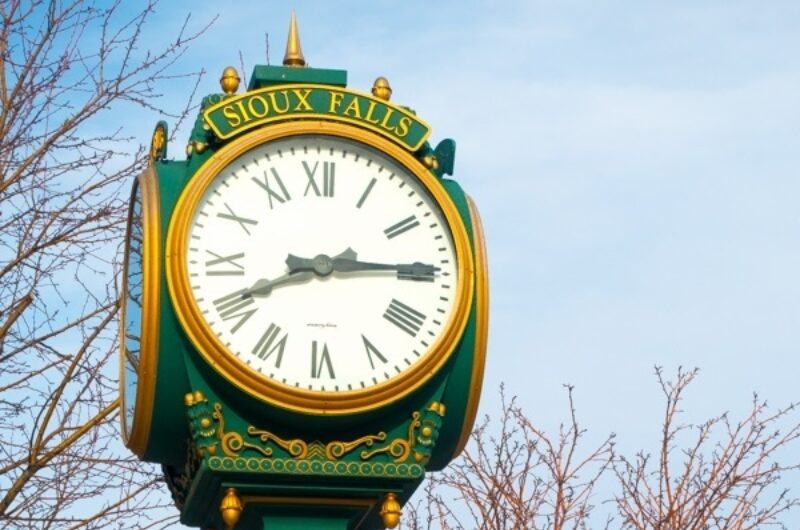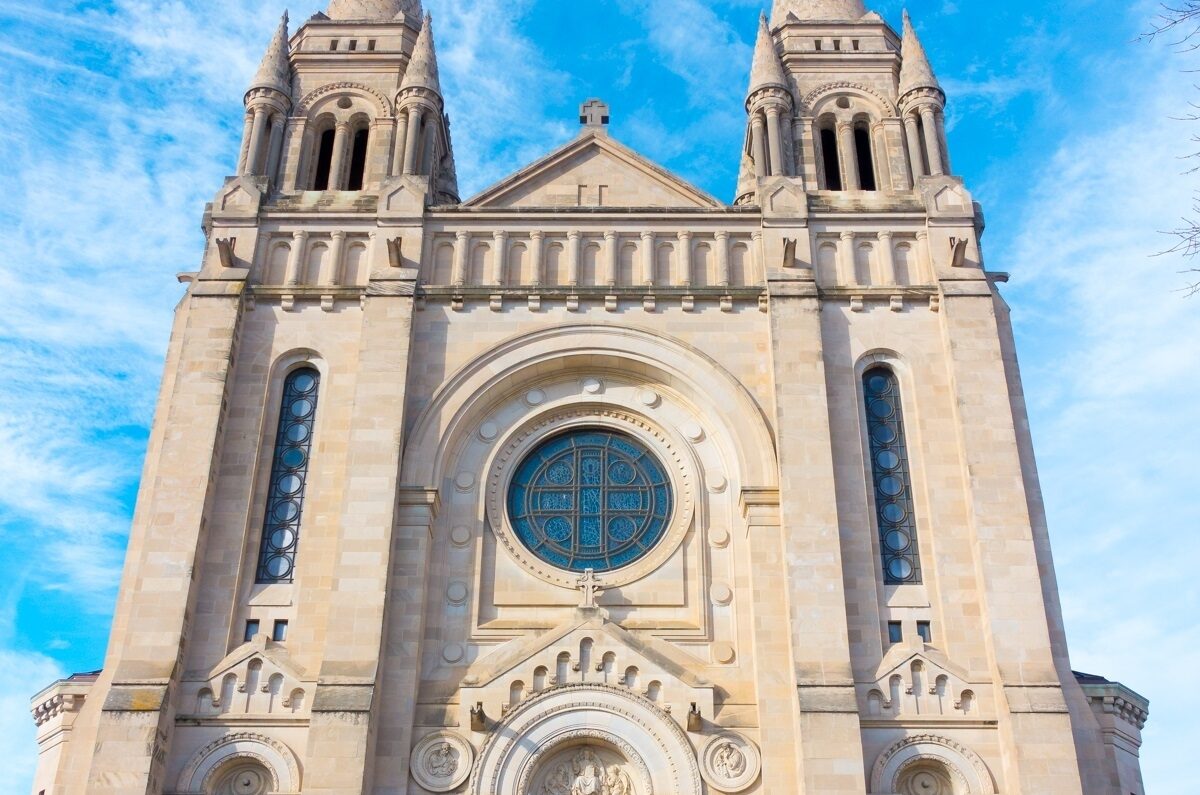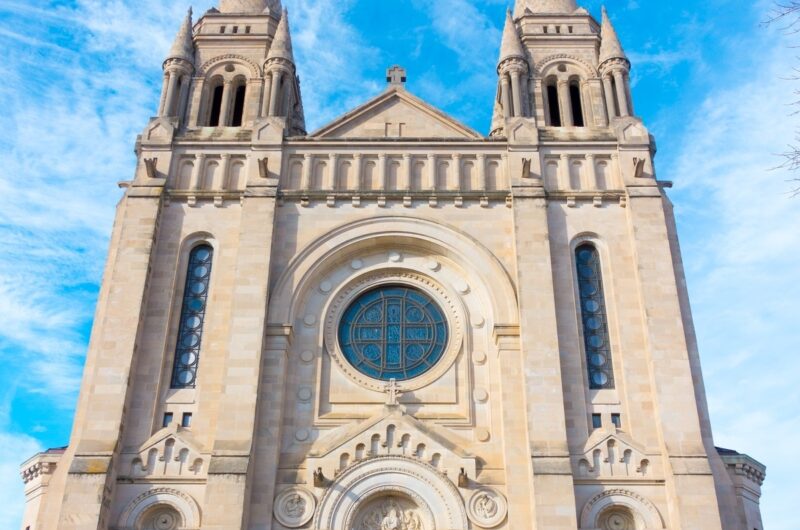 From the gracious salt of the earth locals we met, to the charming all-american city streets, even down to the wholesome cooking we found in Sioux Falls restaurants. Authenticity rang through.
Sioux Falls isn't trying to sell itself as a glitzy getaway. Instead, it proves that some of the best places to visit are the places where people take pride in being who they truly are.
My Sioux Falls adventure was focused on food. In fact, I pretty much ate all day long the entire week I was there. Because of this, I got a good feel for the culinary mindset of Sioux Falls… And a whole lot of tasty bites!
Over the last decade the Sioux Falls food scene has grown extensively. The restaurant owners and chefs we met take great pride in serving their best creative offerings. Locally sourced ingredients are used in restaurants as often as possible, even down to cold-resistant grapes at regional wineries. From ethnic dishes to exquisite desserts, Sioux Falls has become a fabulous foodie destination!
If you were wondering where to eat in Sioux Falls, today I'm sharing my picks as the best Sioux Falls restaurants and dining options. That way, you can eat your way through Sioux Falls just like we did.


CH Patisserie
Chef Chris Hanmer is not only the youngest ever gold-medal world pastry champion, and winner of Top Chef: Just Desserts (season 2)… He's a jet setting force in the pastry world, who happened to settle in Sioux Falls to raise his family.
His confection shop in downtown Sioux Falls is filled with tantalizing European-style sweets like colorful French macarons, artistic mousse filled chocolate creations, croissants, and sweet pastries. We tried every flavor of macaron and every single chocolate mousse treat… Just to make sure they were good. *wink*

In all honesty, I have never tasted better European sweets anywhere since my trip to Paris. The passion and precision involved in each treat is a thing of beauty. If you are within driving distance of Sioux Falls, CH Patisserie alone is worth the trip!
Learn more about CH Patisserie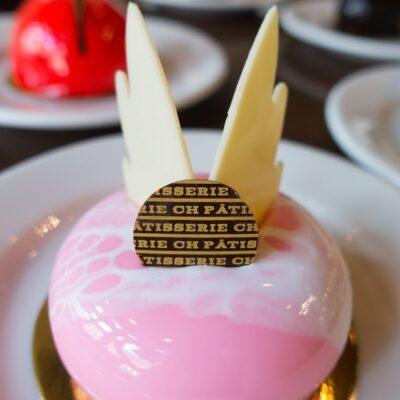 Morrie's Steakhouse
If you love a classic upscale American steakhouse experience, Morrie's is the winner in Sioux Falls. With dinosaur sized bone-in wagyu steaks, comforting steakhouse sides, and lavish desserts, what's not to love?
The service at Morrie's is top-notch; we lacked for nothing. I feasted on a 32 ounce (2 pound!) medium-rare ribeye that was pure magic. The family style side dishes we ordered included creamed corn, blue cheese potato hash, and lobster mac and cheese. Yet the absolute winner on the table was the smoked bacon slab appetizer, salty-sweet and resting on a bed of jalapeno cheese grits.
I can't wait to go back to Sioux Falls and take my husband to Morrie's.
Learn more about Morrie's Steakhouse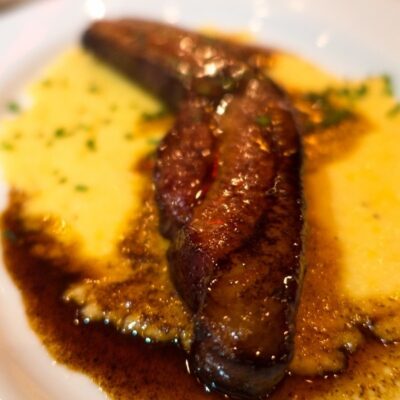 M.B. Haskett
In the heart of downtown Sioux Falls, Chef Michael Haskett serves classic delicatessen breakfast and lunch options such as sweet and savory crepes, a daily quiche variety, pastries, and sandwiches. Friday and Saturday evening he offers seasonal multi-course prix fixe dinners for those looking for a true culinary experience.
For breakfast we sampled towering veggie-stuffed quiche and delicate crepes, with a double shot of Sioux Falls' The Breaks Coffee Roasting Co. espresso!
Learn more about M.B. Haskett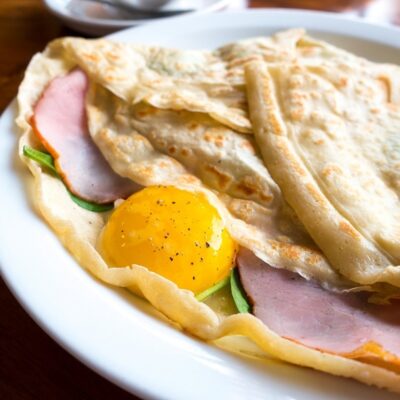 Oh My Cupcakes!
While shopping at The Bridges at 57th shopping district, we found an adorable cupcakery with ultra moist mini cupcakes, just the right size for taste-testing! We tried every single flavor, yet the big hits were the lemon drop, the cookie monster, and the coconut bliss. What a fun place to meet friends and partake of a well-deserved treat!
Learn more about Oh My Cupcakes!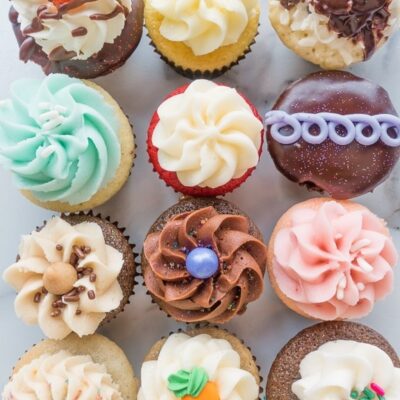 Plum's Cooking Company
Plum's isn't exactly a restaurant, but you can have a delicious meal there. This fabulous culinary store provides interactive cooking classes from local and celebrity chefs in a stunning kitchen classroom.
We happened to go to Plum's on National Crepe Day and met up with Chef Micheal Haskett for his crepe making class. Chef Haskett taught us the ins and outs of making sweet and savory french crepes with tender folds. Plum's classes would make a fabulous date-night event or night out with foodie friends while in Sioux Falls.

Learn more about Plum's Cooking Company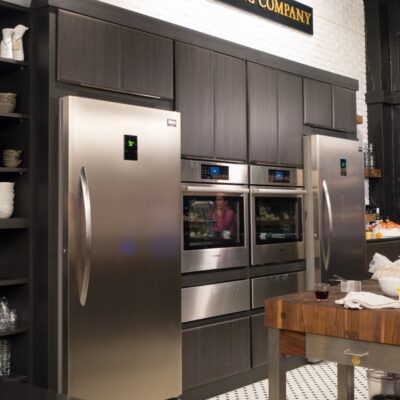 Queen City Bakery
After moving from New York City to Sioux Falls, owner's Mitch and Kristine decided to open a bakery that offers big city quality, yet down-home appeal. They specialize in fresh baked pastries, cakes, and breakfast classics.
We devoured all sorts of amazing pastries at Queen City Bakery. Our favorites were the crisp airy french croissants and the pillowy quiche. Never in my life have I experienced quiche with such a delicate texture! This is another Sioux Falls favorite I've been dreaming about ever since I left. Make sure to show up at Queen City Bakery early to get first pick of the pastries… They sell out.
Learn more about Queen City Bakery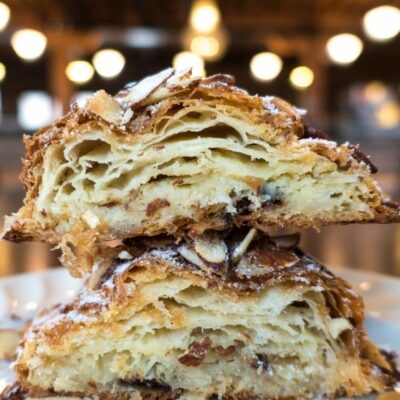 Sanaa's Gourmet Mediterranean
Big personality and even bigger flavor! Sanaa's is a true local favorite serving fast and healthy Syrian fusion food. Owner Sanaa Abourezk is a dietitian and chef who trained in France and Italy. She and her husband have Syrian and Lebanese roots, which shine through in their light and lively menu.
We had the opportunity to assist Sanaa in pita bread making. Then we ate our creations with various middle eastern salads, spreads, shish tawook chicken, and rice. Sanaa's is pure heaven for the adventurous eater. If I lived in Sioux Falls I would stop in every week.
Learn more about Sanaa's Gourmet Mediterranean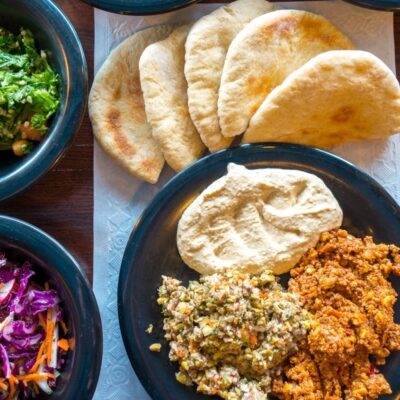 Strawbale Winery
Just outside Sioux Falls, look for Strawbale Winery, a wonderful place to sip local wines. Strawbale's tasting room in located in a traditional straw-bale constructed building, built to stay warm and toasty all through the winter. Owners Don and Susie South have found a true passion in wine making and it shows in their 30+ wine varieties. The day we arrived was cold so we sipped a unique warm Apple Raspberry Spiced Wine. Although this isn't a restaurant, Strawbale Winery hosts all sorts of fun food and wine events throughout the year and is worth adding to your culinary Sioux Falls destination checklist.
Learn more about Strawbale Winery