Sioux Falls Foodie Weekend Getaway
Article courtesy of Kevin & Amanda; written by: Amanda Green Bottoms.
This article has been modified from its original version.
I had the opportunity to spend a week in Sioux Falls for a fun foodie getaway with one of my favorite friends, Sommer. Sioux Falls is such a cute city with a vibrant downtown and main street filled with fun shops and restaurants. They even have a gorgeous waterfall right in the middle of their city! It was within walking distance of our hotel, the Hilton Garden Inn Downtown. If you stay downtown, you don't even need to rent a car, you can walk pretty much everywhere. It's the kind of place you just want to explore, get lost, and pop into every fun shop and and restaurant along the way!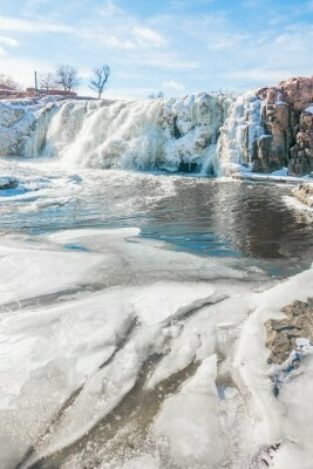 The foodie scene in Sioux Falls has exploded recently with so many innovative, award-winning chefs who are passionate about their craft. Every single meal we had was amazing. If you're looking for a fun weekend getaway for families or friends, I highly recommend checking out Sioux Falls! There is something for everyone. And if you want to know the best places to eat in Sioux Falls, check out the list below for my top recommendations.
Breakfast
Chef Michael Hasket is famous for his crepes! We definitely had to try one. We had a savory ham, gruyere, and spinach crepe with a sunny side up egg. So delicious! All ingredients are locally sourced, and this is a restaurant you can visit again and again, any time of day, because the menu is always changing according to the freshest, highest quality ingredients available. It's just good food from a passionate chef.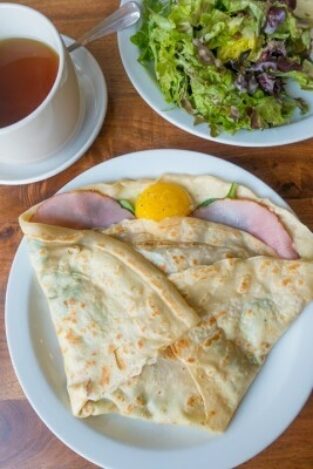 Oh my gosh, if you only have one breakfast in Sioux Falls, make it here! The quiche is spectacular. We were also DYING over the chocolate croissant! Honestly one of the best croissants I have EVER had, anywhere. If I lived in Sioux Falls I think I'd be here several times a week! The atmosphere is very relaxed, like a coffee shop, you could come here and spend the morning reading, working on a laptop, etc. Loved Queen City Bakery!
Lunch
Sanaa's is an innovative Mediterranean restaurant offering gluten free, vegetarian, and vegan options. The perfect spot for a quick, healthy, affordable lunch! Everything on the menu is cooked daily from scratch with fresh, seasonal ingredients and freshly ground spices. The Shish Tawook (chicken and rice) was amazing!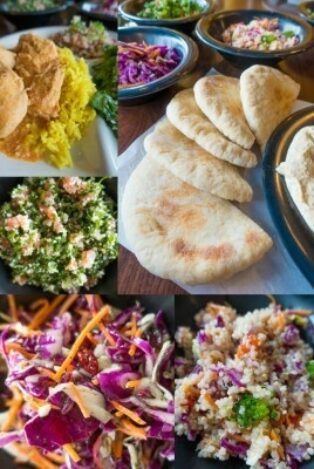 Dinner
A classic, high-end steakhouse, perfect for date night or a special occasion! They have a 32-ounce bone-in wagyu ribeye that was phenomenal. We were all raving over the bacon slab appetizer!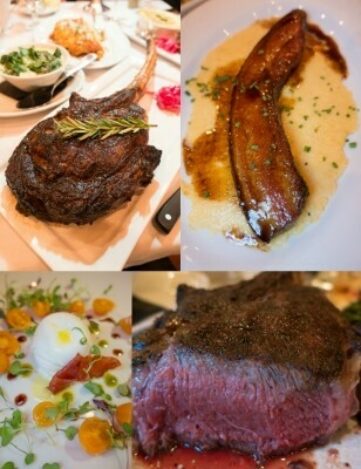 And what better way to end the evening than with a giant slice of Death by Chocolate Cake!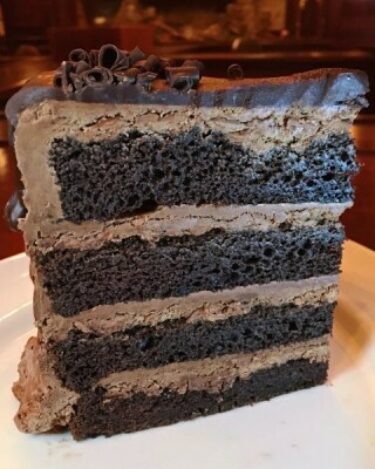 Dessert
This is a restaurant I would want to visit again and again. Everything on the menu sounded SO good. I had such a hard time choosing. I wanted one of everything! We finally decided on a couple appetizers, the smoked salmon and cheese ball. So good. I would love to go back and try more!! They had some sandwiches that sounded incredible!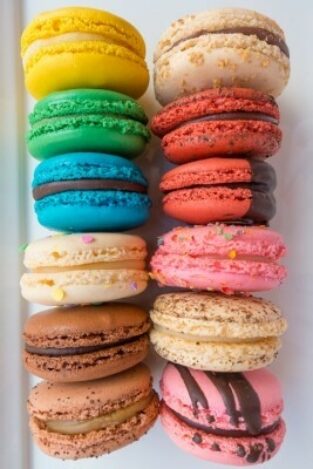 Just take a look at some of these desserts! My personal favorites were the "A Little Naughty" (Chocolate Mousse) and the "A Little Nice" (White Chocolate Mousse). Also check out the tiramisu pictured in the bottom left corner! This was like no tiramisu I've ever had before! So delicious!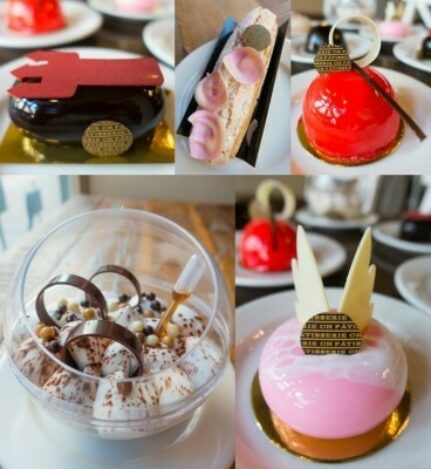 This is another fun cupcake shop we found while shopping at The Bridges at 57th in Sioux Falls. They had mini versions of all their cupcakes so you could try a small bite of each one!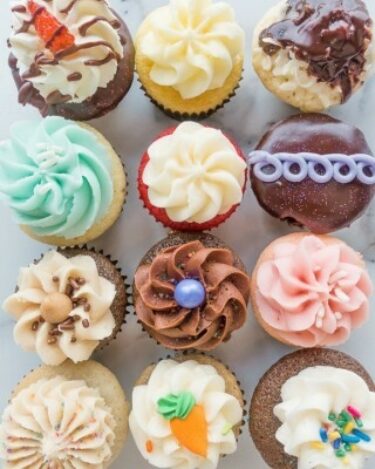 Sioux Falls was such a cute, charming city. We had so much fun exploring here. You could easily spend a long weekend in Sioux Falls and never run out of things to do — or delicious things to eat!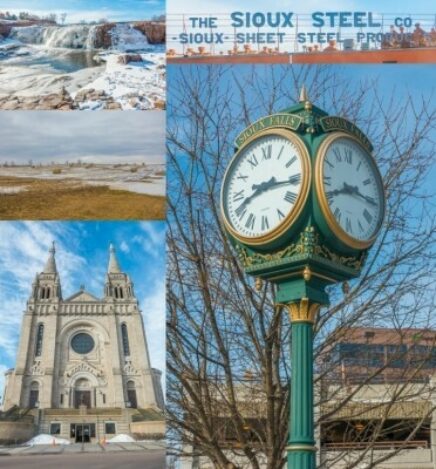 Don't forget to check out what my friend, Sommer, had to say about our trip to Sioux Falls.
Also, make sure to take a look at the video recap of our trip, Experience Taste.