11 Reasons to Travel to (and not through) Sioux Falls
Article courtesy of Around the World with Justin; written by: Justin Walter
This article has been modified from its original version.

While talking to locals during my travels I often hear, "you've seen more of my country than I have!" It makes me wonder, if I were to stop tourists in the U.S. and ask where they've been, have they seen more of my country than me? Probably! I'm guilty of typically choosing to explore destinations that require a stamp in my passport over good ole 'Merica.
So after a recent string of trips to Croatia, Wales, the Dominican Republic and Cuba when asked if I was interested in visiting Sioux Falls, South Dakota I immediately said yes! To be honest, I didn't know much about Sioux Falls and I had never been to South Dakota. I jumped on the chance to explore small town U.S.A. as a guest of Visit Sioux Falls.
Sioux Falls is located in southeast South Dakota putting it on the map in the Midwest, but don't let its small town charm fool you! It's actually the largest city in South Dakota and home to nearly 30% of the state's population. I visited Sioux Falls to explore outdoor adventure, its vibrant arts and music scene, and its bustling restaurant and brewery industry. During my visit a local told me that Sioux Falls used to be a place people traveled through, but now it's a place people travel to. Here's 11 reasons why:
Outdoor Adventure
1. Falls Park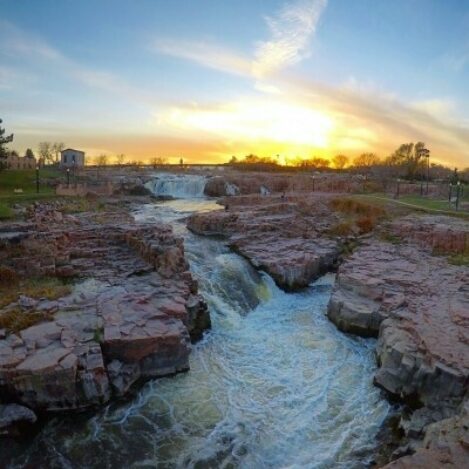 If I lived in Sioux Falls I would visit Falls Park every day, which I did during my visit! Flowing through over 128 acres of land, the Big Sioux River offers a beautiful display of waterfalls in the middle of the city. Falls Park is a great location to catch a sunset, pit stop on a bike ride and escape into nature. It's hands down the city's most iconic destination and no trip to Sioux Falls would be complete without a visit. If you're visiting Sioux Falls during mid-November to mid-January make sure to attend its Winter Wonderland display to get in the holiday spirit.
​2. Bike Trails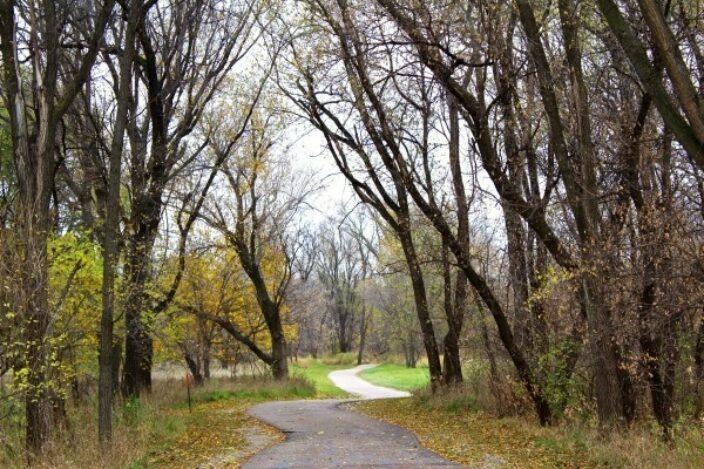 For outdoor adventurers like myself, Sioux Falls has over 34 miles of biking trails. From Falls Park the trails loop around the city offering riders a safe and easily navigable way to explore the city and its many public parks. Through a city bike tour I enjoyed sightseeing while getting a good workout and breathing in crisp, fresh air. If you need to rent gear or a bike, your one stop shop is Spoke-N-Sport. I also recommend renting a bike with fat tires because sometimes size matters and bigger is better.
Arts & Music
3. SculptureWalk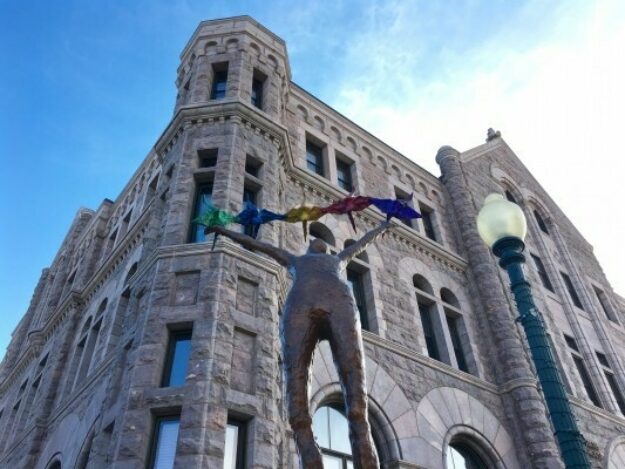 In meeting and talking with a lot of Sioux Falls locals it was clear to me that residents are very proud of the city's art scene. A simple stroll through downtown is actually a walk through one of my favorite Sioux Falls exhibits. The SculptureWalk is a collection of artwork that displays local artists' work outside for a year. The sculptures can win one of 14 awards totaling $15,000 in prizes and are up for sale. It's a treat being able to check out different pieces of art by local artists every few steps on Phillips Ave.
4. Washington Pavilion Visual Arts Center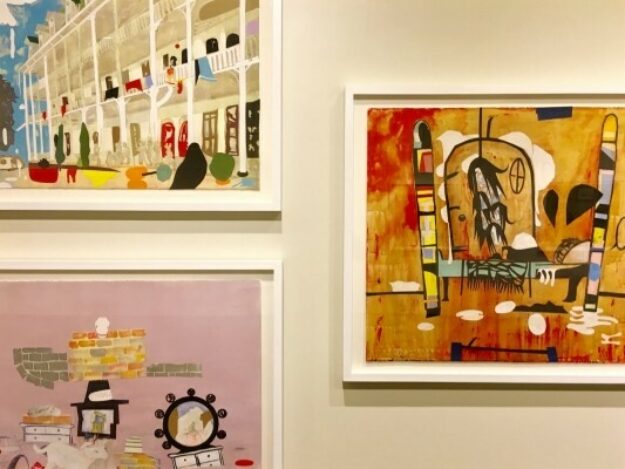 What do you get when you combine seven galleries in one location that span regional, national and international artists? The answer: The Visual Arts Center at the Washington Pavilion. The center is aimed at showcasing collections specific to South Dakotans, but also exhibits that appeal to visitors from all over the world. Exhibitions are always changing so make sure to check the schedule.
5. Old Courthouse Museum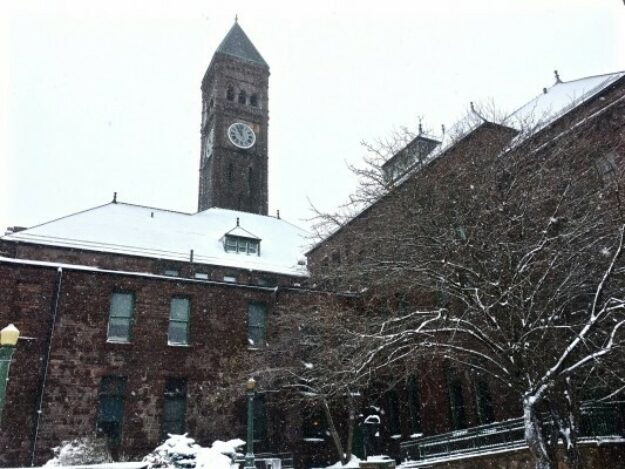 The tallest structure in Sioux Falls is a restored building with an 1893 clock tower that's hard to miss! In 1974 it opened as the Old Courthouse Museum featuring exhibitions focused on natural and cultural histories of the surrounding Sioux Falls region. In addition to art, the museum offers workshops, lectures, tours, concerts and the best part is that admission is free.
6. Total Drag
Not gonna lie, at first when I was pitched going to a place called "Total Drag" I thought I was headed to a drag queen show. I quickly was proven wrong. Total Drag is actually a record and cassette store that sells new and used vinyls and tapes. In addition to being a cool spot to buy music, it's an intimate hipster spot to enjoy live music. An all ages welcome venue in the city (as opposed to 21+), Total Drag is definitely the place to hit up if you're a millennial into an underground music scene.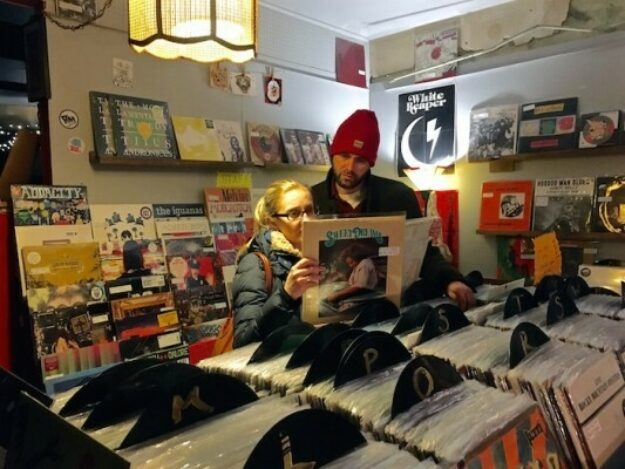 7. Orpheum Theatre
Since 1913 the Orpheum Theatre has been the oldest existing theatre in Sioux Falls. Today it's home to the Sioux Falls Jazz and Blues Society and community theatre. During my visit I was lucky enough to see a show by jazz artist Alicia Olatuja who was the featured soloist during President Obama's second inauguration. Alicia's performance blew me away and I highly recommend checking out the Events Calendar during a visit to Sioux Falls.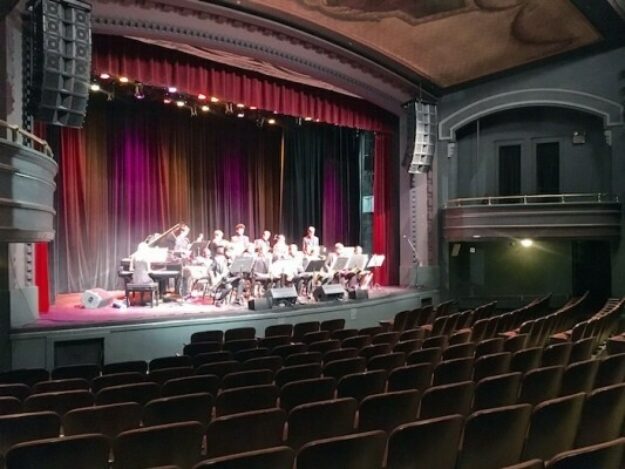 Food and Drinks
8. Brewery Tour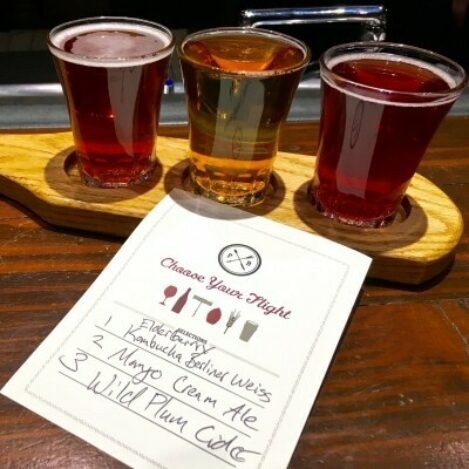 If you love beer, there's no better way to explore Sioux Falls than hopping around from brewery to brewery! Sioux Falls is home to an emerging craft beer scene with breweries sprinkled all around town. After spending an afternoon drinking flights my top picks are Miner, Fernson, Monks, and WoodGrain. On my brewery tour I also met and interacted with a lot of locals who welcomed me and spoke highly of Sioux Falls' small community vibe.
With over 750 restaurants, Sioux Falls is known for having one of the largest restaurants per capita ratios in the country. Whatever you have an appetite for you can pretty much bet Sioux Falls has it. With cuisine options from BBQ at Backyard Grill, Guatamalen at Jacky's, Japanese at Oshima and American at PAve… it's hard to leave Sioux Falls with an empty stomach.
10. First Fridays at Parker's Bistro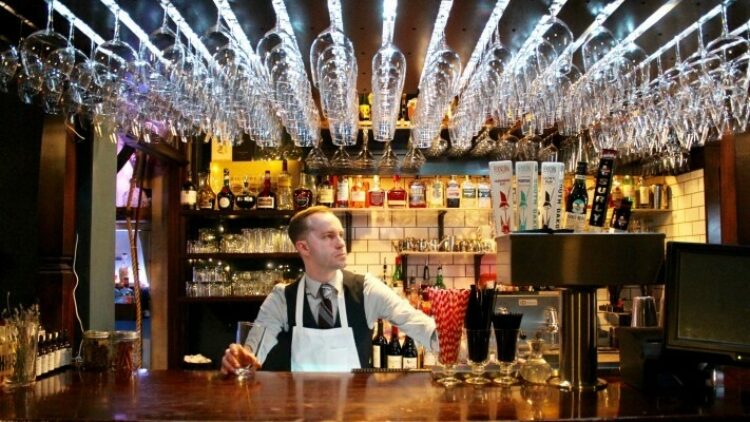 If you happen to be in town on the first Friday of the month, head over to Parker's Bistro where you can enjoy one of their well known drink themed nights. While whipping up cocktails together, Paul told me he loves creating original drink menus for themed nights on First Fridays and never imagined his little idea would become a monthly hit in town.
Bonus
11. Palisades State Park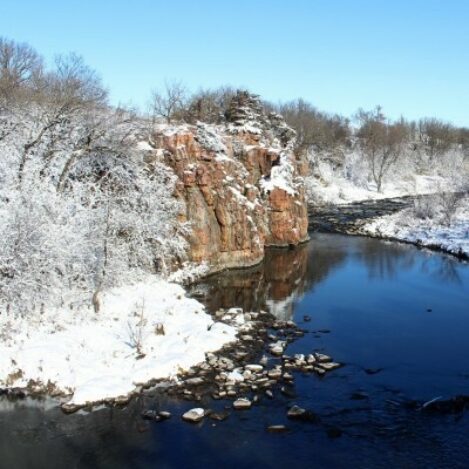 Just a 30-minute drive outside of Sioux Falls, Palisades State Park is a must see destination for outdoor adventurers. I was fortunate enough to visit the park after the first snowfall of the year. Pristine, gorgeous, tranquil and breathtaking are just a few words I'd use to describe the natural beauty of Palisades State Park. With picturesque views, gorgeous 1.2 billion year old Sioux quartzite formations and outdoor adventures that include trail hiking and cliff jumping, Palisades State Park is a South Dakota gem.
Don't forget to check out the video recap of my trip, Sioux Falls Culture.