Annual Visitor Industry Luncheon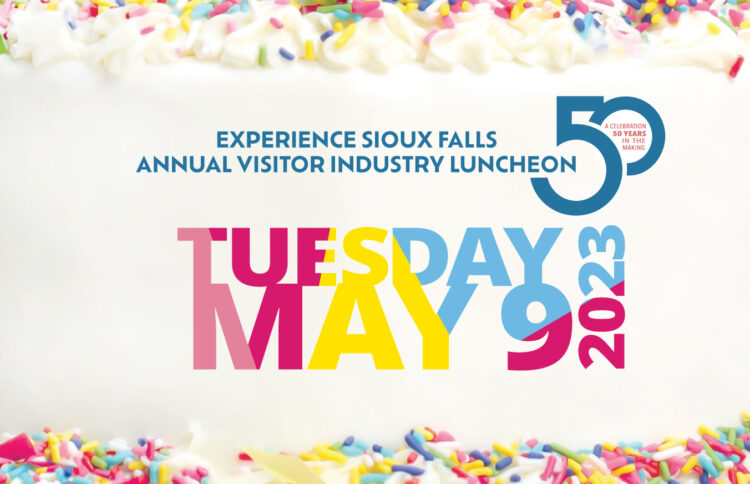 A Celebration 50 Years in the Making!
Co-sponsored by First PREMIER Bank / PREMIER Bankcard

Tuesday, May 9, 2023

11:30am - 1:30pm
Featured Speaker: Clint Pulver
Experience Sioux Falls (formerly the Sioux Falls Convention and Visitors Bureau) will hold its annual Visitor Industry Luncheon, co-sponsored by First PREMIER Bank / PREMIER Bankcard, on Tuesday, May 9, 2023, at the Sioux Falls Convention Center. The featured speaker is Clint Pulver.
Known as the leading authority on employee retention, Clint helps organizations retain, engage, and inspire their team members from the front desk to the board rooms and everyone in between. He expertly helps audiences navigate generational complexities, communication challenges, leadership missteps, and culture cues.

As the president and founder of The Center for Retention, Clint has transformed how businesses create lasting loyalty through his research and work as "The Undercover Millennial". A self-motivated entrepreneur, he is well versed in business start-up, leadership, sales management, management training, and helping teams grow multi-million-dollar accounts. He uses that experience to create teachable relationship and business strategies based on trust, service, support, connection, and consistent follow-through.
Don't miss out!
Clint Pulver will deliver a message that resonates with everyone! But the party won't stop there because Experience Sioux Falls has a few other surprises in store!
The deadline to purchase tickets has passed. We look forward to a great event!