Welcome to The Visitor Beat, the monthly newsletter of Experience Sioux Falls. Stay up-to-date on what's going on locally in the travel industry, as well as what's trending nationally.

Request access to view an interactive dashboard of Sioux Falls visitor statistics.
2022 Visitor Spending in South Dakota Sets All-Time Record, Again
According to a recent press release from the South Dakota Department of Tourism, visitor spending in South Dakota set an all-time record in 2022. After a record-setting year of 2021, visitors to South Dakota spent $4.7 billion in 2022, an increase of over 8% in 2021. South Dakota welcomed 14.4 million visitors in 2022, an increase of 0.6% over 2021.
Over 56,800 jobs in South Dakota were supported by the tourism industry, which generated $2.1 billion of income for those families.
In 2022, tourism generated $361 million in state and local taxes, an increase of $16 million over 2021. Without tourism in South Dakota, each household would pay an additional $1,011 in taxes each year.
South Dakota Governor's Conference on Tourism
Around 500 people working in the travel and hospitality industry gathered in Pierre last month for the annual South Dakota Governor's Conference on Tourism, including a strong contingent from Sioux Falls. Conference attendees enjoyed several days of learning and connecting, and the conference concluded with the Awards Gala where several individuals and businesses were honored for their outstanding work within the industry.
Kevin Kjergaard of KELOLAND in Sioux Falls was awarded the A.H. Pankow Award which recognizes a representative of the media for showing superior interest in and coverage of South Dakota's tourism industry. Kjergaard received this award for his passion and talent of wildlife photography. Kjergaard has been featured on CBS Sunday Morning Show segment "Do Nothing for Two Minutes" 14 times.
View the full list of awards winners.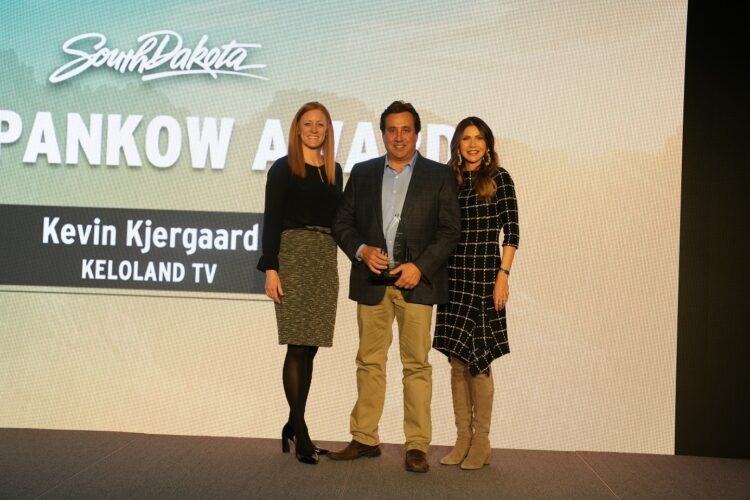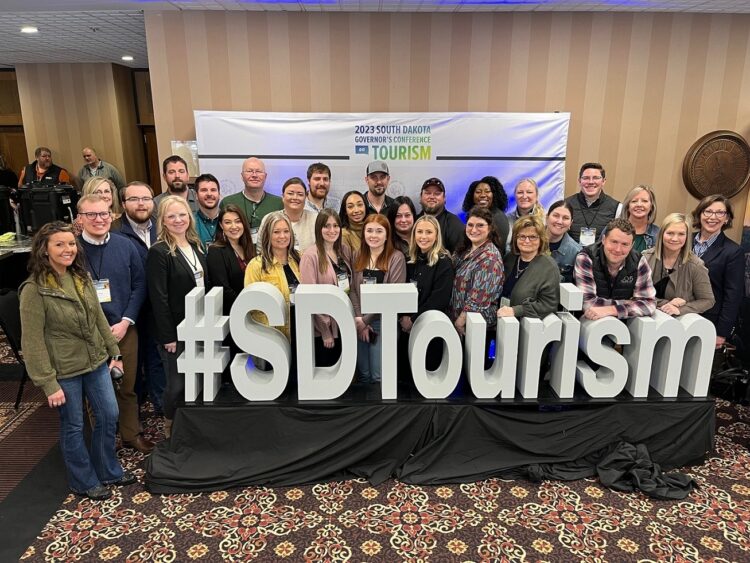 Two South Dakota Chefs Named James Beard Award Semifinalists
The James Beard Foundation recently announced its 2023 awards semifinalists which includes Sanaa Abourezk of Sanaa's 8th Street Gourmet in Sioux Falls and Joseph Raney of Skogen Kitchen in Custer in the Best Chef: Midwest category. The nominees will be announced on March 29 and the winners will celebrate the prestigious awards during the James Beard Restaurant and Chef Awards Ceremony on June 5 in Chicago.
View the full list of semifinalists for each award.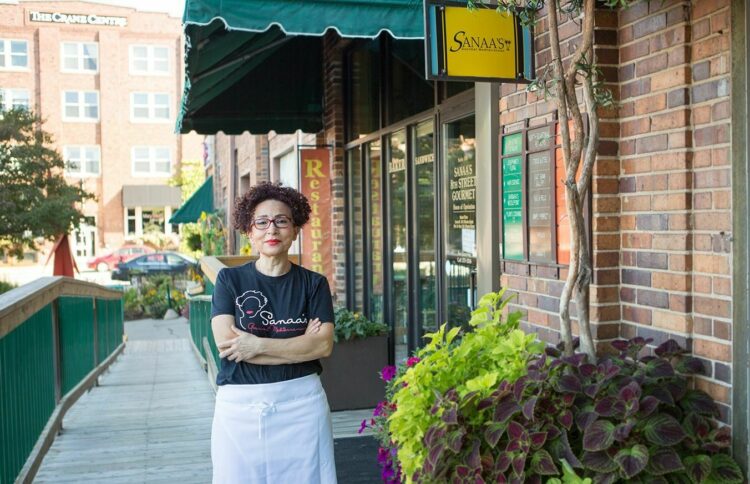 In other restaurant news, the South Dakota Retailers Association recently named Minervas in Sioux Falls as the South Dakota Restaurant of the Year. Read more on this.
International Product Development & Pricing Workshop
The South Dakota Department of Tourism will host an international product development and pricing workshop in Sioux Falls on Tuesday, February 21 at the Outdoor Campus. This free education program is for tourism stakeholders (hotels, attractions, and sightseeing tours) to increase international tourism ROI by providing tools, resources, and the know-how to work effectively with the international travel trade.
Date/Time: Tuesday, February 21
Registration: 8:30am | Program: 9am-12pm
Location: Outdoor Campus, 4500 S Oxbow Avenue, Sioux Falls
Register: The workshop is free but you must pre-register through Jackie Wentworth at jackie@experiencesiouxfalls.com or (605) 373-2028.
View the official flyer with additional details.
South Dakota Interstate Welcome Center Publication Program
The registration period for the South Dakota Interstate Welcome Center Publication Program is now open. Visitor industry members may display their publications at one or more of the South Dakota Interstate Welcome Centers during the 2023 season.
If you are interested in having publications for your business displayed at the Interstate Welcome Centers please register for the Publication Program.
Falls Park Nominated for Best City Park
In case you missed it, Falls Park is listed as a nominee in the USA Today 10Best list of Best City Parks in North America. The public can vote for their favorite park in this contest for the top spot. Votes can be submitted once per day until February 6 at 11am CST. The 10 winning parks will be announced on February 17.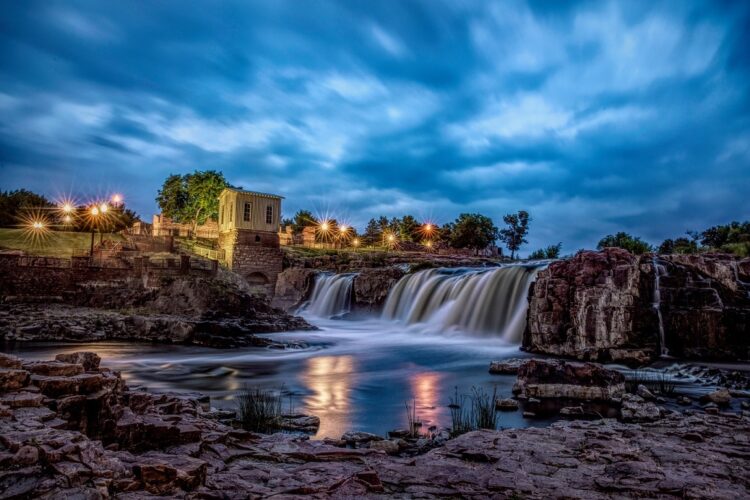 American Bus Association Marketplace
Experience Sioux Falls Sales Manager, Jackie Wentworth, will be in Detroit next week for the American Bus Association (ABA) Marketplace where she will meet with 33 tour operators in one-on-one appointments, including 30 tour operators who initiated a request to meet with Sioux Falls, to discuss all that Sioux Falls offers. Bus tours has been a growing market for Sioux Falls over the last several years, so Jackie hopes to continue to build on that momentum following her appointments at the ABA Marketplace.
Sign-up below to be included on the distribution list to receive this monthly newsletter.