Welcome to The Visitor Beat, the monthly newsletter of Experience Sioux Falls. Stay up-to-date on what's going on locally in the travel industry, as well as what's trending nationally.
605 Day
South Dakota is one of only a handful of states with just one area code for every resident. To commemorate this, every year June 5 is known as 605 Day. The team at 605 Magazine will be hosting two events across the state this Saturday in both Sioux Falls and Rapid City. In Sioux Falls from 4pm-6pm the public is encouraged to visit Fernson Downtown where you can enjoy live music, win and purchase local swag, and bask in the weather with food and beverages. You will also have the opportunity to taste and purchase the 605 Magazine Summer Issue pale ale with local honey.
Learn more on the Facebook Event page.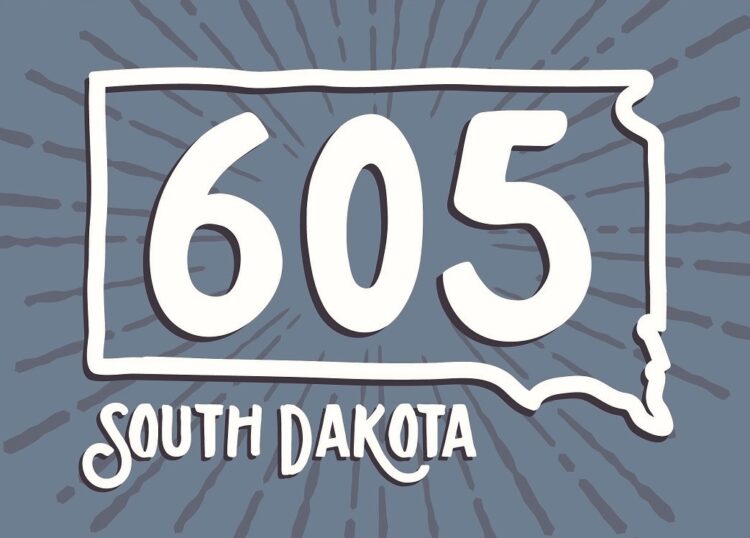 Job Opening: Sales Manager
Experience Sioux Falls is now hiring for an open Sales Manager position. This position is responsible for selling Sioux Falls as a convention, meeting, sports, and event location. If you or someone you know might be interested in this position, please click here to learn more. The deadline to apply is June 11.
"Let's Go There" Campaign
The U.S. Travel Association is wrapping up a campaign that Experience Sioux Falls participated in, along with various other travel destinations and brands around the country. The "Let's Go There" campaign stretched over more than half a year that included several different phases that went from inspiring people to dream of their favorite destinations for when the time is right, to encouraging people to start planning their vacation.
The COVID-19 pandemic led to millions of people cancelling their travel plans this last year, which had an enormous impact on the travel industry, so businesses were forced to pivot and find new ways to keep travel top of mind.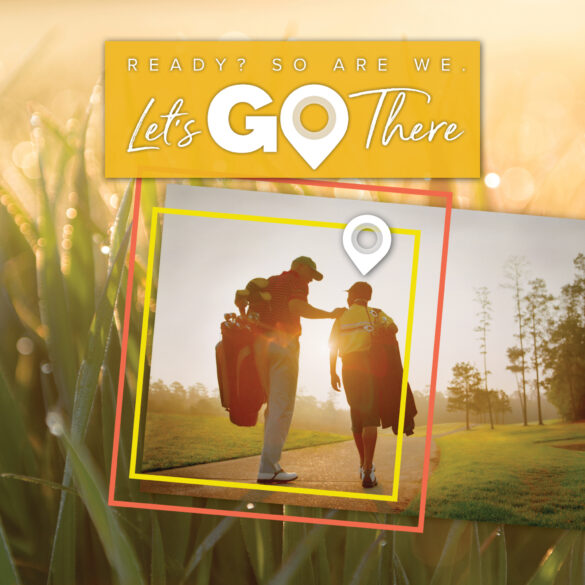 Upcoming Sports Tournaments
The summer calendar is shaping up to be full of sports tournaments that will feature teams both locally and from around the region. Below are just some of the upcoming tournaments for the next month. Please be sure to welcome these visitors if you see them around Sioux Falls.
June 5-6: Adrenaline Volleyball – Sioux Falls Battle at the Convention Center
June 11-13: SEBA – Sioux Falls Slam at Harmodon Park
June 11-13: North American Fastpitch Tournament at Sherman Park
June 18-20: SEBA – Dakota Classic at Harmodon Park
June 25-26: SEBA – Sioux Falls Invite at Harmodon Park
July 2-4: SFPY – Ringneck Invitational at Harmodon Park and Sherman Park
The Dakotas Conference of the United Methodist Church
The Dakotas Conference of the United Methodist Church is hosting their Annual Conference June 11-12 at the Sioux Falls Convention Center and Sheraton Hotel. This conference was rescheduled from 2020 and will take place as a hybrid event to accommodate the conference demographic. The hybrid format will feature an opportunity to gather for business in-person or to watch from the broadcast at one of four South Dakota and North Dakota locations. Around 275-300 people are expected to attend in-person in Sioux Falls.
Free Online Hospitality Training Program
Did you know that the South Dakota Department of Tourism offers a free Online Hospitality Training Program? The program is made up of a total of 10 lessons primarily meant for front-line employees and it provides the basic skills needed to be successful in welcoming guests to our state. The entire program can be split up and completed on your own time.
Falls Park Visitor Information Center
During your visit to Falls Park be sure to stop in the Visitor Information Center to pick up some apparel for yourself or perhaps a gift for family and friends. Merchandise options include t-shirts, sweatshirts, hats, postcards, coffee mugs, glassware, and much more.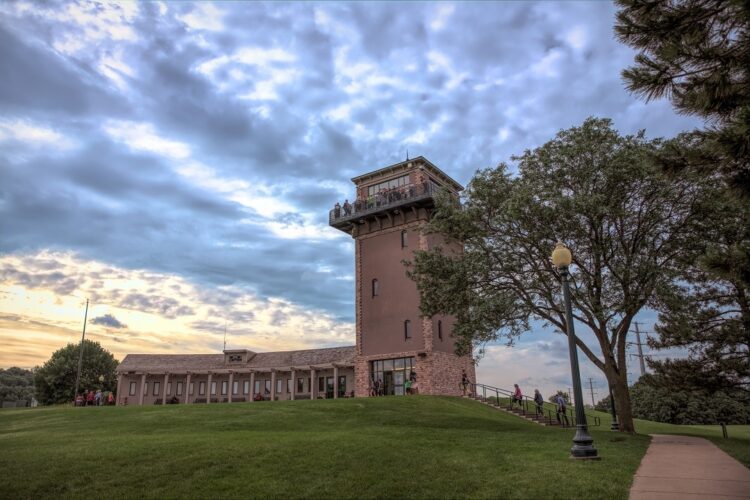 Sign-up below to be included on the distribution list to receive this monthly newsletter.