Welcome to The Visitor Beat, the monthly newsletter of Experience Sioux Falls. Stay up-to-date on what's going on locally in the travel industry, as well as what's trending nationally.

Request access to view an interactive dashboard of Sioux Falls visitor statistics.
National Pheasant Fest & Quail Classic Returning to Sioux Falls in 2024
Experience Sioux Falls and the Sioux Falls Convention Center were in Minneapolis last month for the 2023 National Pheasant Fest & Quail Classic. In addition to the Sioux Falls booth, various other partners from around the region were exhibitors as well to showcase their offerings to attendees.
National Pheasant Fest & Quail Classic is the annual consumer show for Pheasants Forever and Quail Forever, with hundreds of outdoor retailers, outfitters, dog breeders and trainers, and more in attendance.
The Experience Sioux Falls booth held a giveaway for a prize package valued at over $1,500 which included lodging, gift cards, attraction passes, YETI cooler, and more. The package was won by the Rosbeck family from the Milwaukee, WI area. (pictured below)
At the conclusion of the 2023 event it was announced that the 2024 National Pheasant Fest & Quail Classic will be returning to Sioux Falls following the city's first time hosting the event in 2018. The three-day event will be held March 1-3, 2024, at the Denny Sanford PREMIER Center and Sioux Falls Convention Center complex. The 2018 event generated a $3.9 million economic impact for the Sioux Falls region.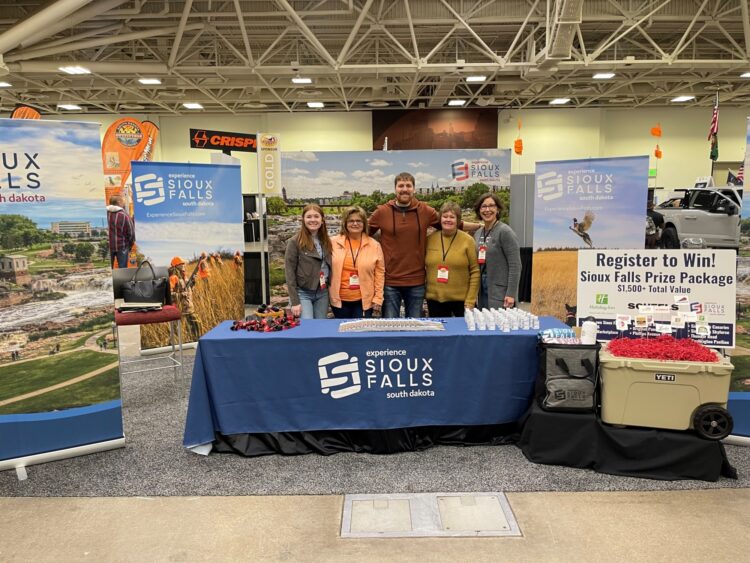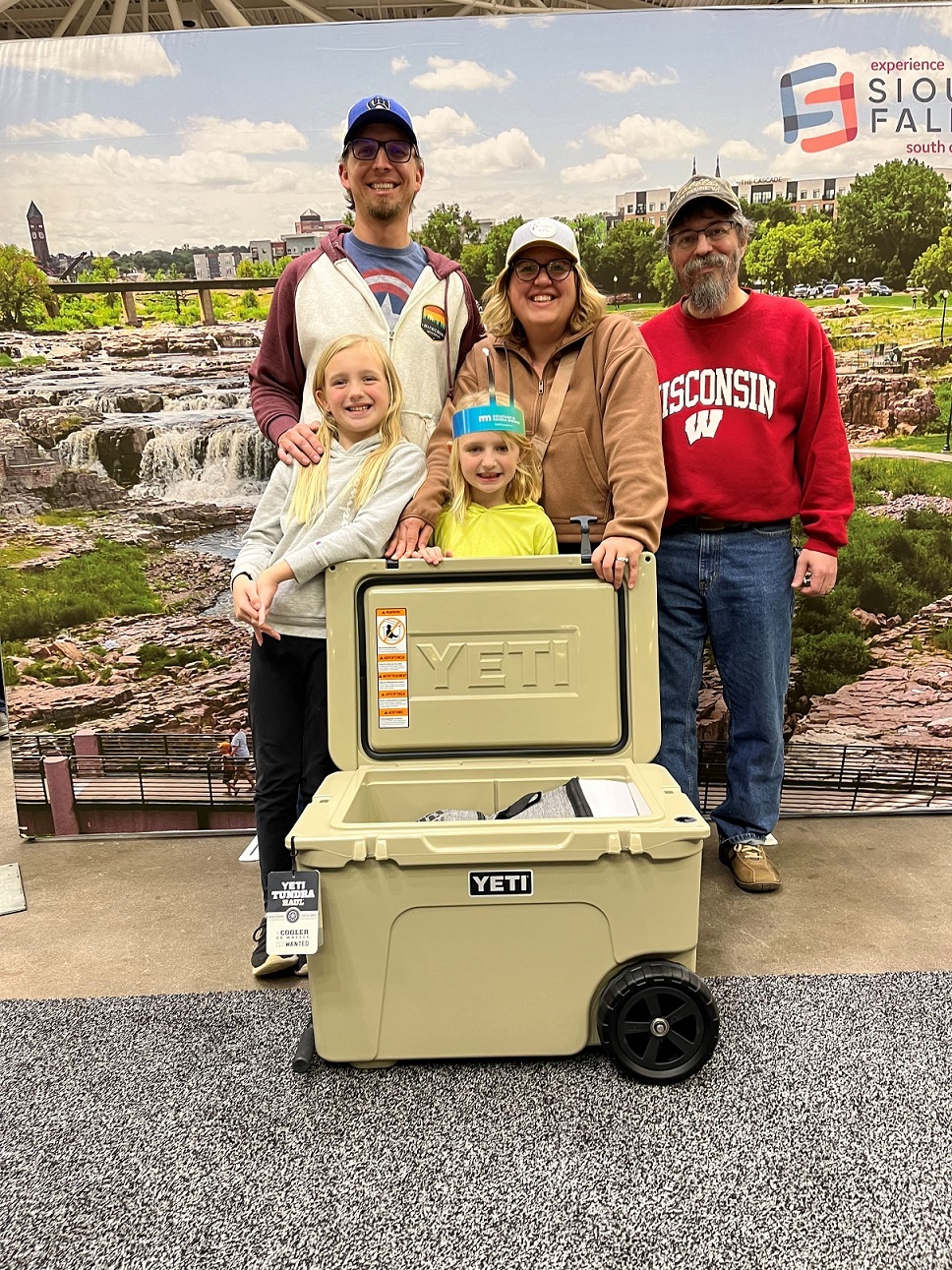 2023 Travel Outlook and Consumer Sentiment
The South Dakota Department of Tourism recently shared the latest research from Longwoods International that dives into the outlook and consumer sentiment on travel for this year. A few highlights include:
More than 50% of consumers consider travel a spending priority this year.
84% of Americans have a tentative trip planned for the next 12 months, with the majority planning to travel in June and July.
Consumers still plan to travel but most plan to reduce spending in retail, entertainment, and recreation.
Sioux Falls Sourced Boxes Return
After a successful first year, Experience Sioux Falls has relaunched its Sioux Falls Sourced campaign which encourages people to sign up to win a box full of products sourced from the Sioux Falls area. The products in the boxes change each quarter, with a total of 14 local makers and businesses featured this year.
The Sioux Falls Sourced campaign targets two separate audiences. For the leisure audience there will be 50 boxes given away each quarter to the general public, while 10 boxes will be given away each quarter to professional planners in the meetings, sports, and travel trade markets.
Enter to win a Sioux Falls Sourced box
(Or enter to win here if you are a professional planner)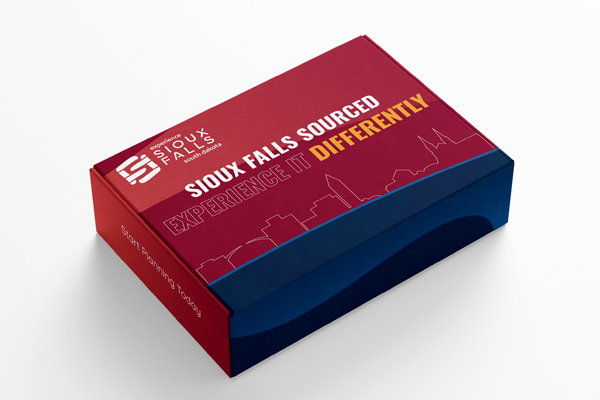 Basketball Tournaments are Upon Us
The NSIC wrapped up its conference basketball tournament last week at the Sanford Pentagon, and The Summit League Basketball Championships will end today at the Denny Sanford PREMIER Center. In addition to those two collegiate tournaments is the SDHSAA Class AA Girls Basketball Tournament and the Class A Boys Basketball Tournament which are also being played in Sioux Falls over the next couple of weeks.
The culmination of all these tournaments means hundreds of people traveling to Sioux Falls during this stretch that includes players, families, school officials, and fans. Don't take hosting these tournaments for granted because all these people staying in Sioux Falls and spending money leads to a big boost to our economy. So, if you see them while they're here be sure to greet them and welcome them to Sioux Falls.
National Travel and Tourism Week
Travel industry organizations will be celebrating the 40th anniversary of National Travel and Tourism Week May 7-13 to highlight travel's essential role in our nation's economy. In addition to Experience Sioux Falls' Visitor Industry Luncheon, the week will also include a free hospitality training seminar on May 10 from the South Dakota Department of Tourism.
More information and details surrounding National Travel and Tourism Week will be announced in the weeks to come.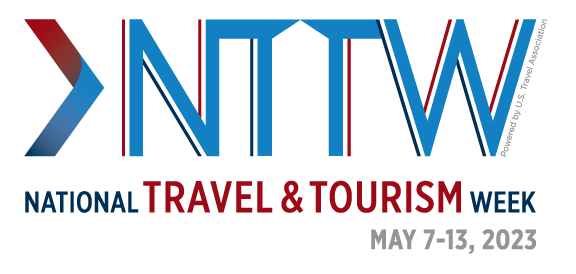 Down Home Fab Renewed for Second Season
Sioux Falls has received some great exposure on HGTV's newest show "Down Home Fab" featuring Chelsea and Cole DeBoer. This show focuses on Sioux Falls area home renovation projects, and it also includes some beauty shots throughout our great city.
In case you missed it, HGTV has renewed "Down Home Fab" for a second season, and casting applications are now open.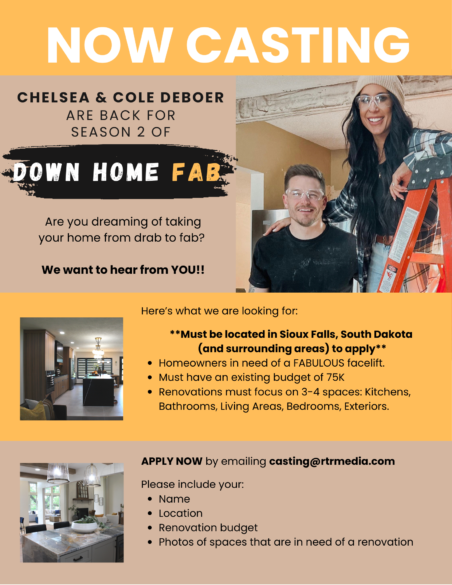 Sign-up below to be included on the distribution list to receive this monthly newsletter.