Welcome to The Visitor Beat, the monthly newsletter of Experience Sioux Falls. Stay up-to-date on what's going on locally in the travel industry, as well as what's trending nationally.
National Travel & Tourism Week
Every year during the first week of May the travel industry celebrates what has become known as National Travel and Tourism Week to show the importance the travel industry plays in our economy, both nationally and locally. Experience Sioux Falls has a few different activities that are in the works for that week. Mark your calendars and be on the lookout for more information in the coming weeks.
Media Day
Monday, May 3 at 4:00 P.M.
Falls Park
Join us as we officially kick-off National Travel and Tourism Week.
Hear from Sioux Falls and South Dakota leaders.
Spring Hospitality Training
Thursday, May 6 at 10:00 A.M.
Best Western Plus Ramkota Hotel
The South Dakota Department of Tourism will be hosting Customer Service expert Larry Stuart as they travel throughout the state during the week.
This free program is designed to provide tools, encouragement and guest service deliverables for anyone involved in the tourism industry.

Eastern South Dakota Literature Swap
Thursday, May 6 at 12:00 P.M.
Best Western Plus Ramkota Hotel
Market your business and get your printed materials to all South Dakota Welcome Centers.
RSVP details for the Spring Hospitality Training and Eastern South Dakota Literature Swap will be available in next month's newsletter, but if you have questions please contact Jackie Wentworth at Jackie@ExperienceSiouxFalls.com or 373-2028.

Mark your calendars for more information in the coming weeks on how you can get involved in celebrating the travel and tourism industry.,
Best City Park
As you may know, Falls Park was a nominee in USA Today 10Best's list of Best City Parks in North America. The results are in after over a month of voting, and Falls Park finished in 5th place! Beating out Falls Park are parks in Tulsa, St. Louis, Houston, and Baltimore.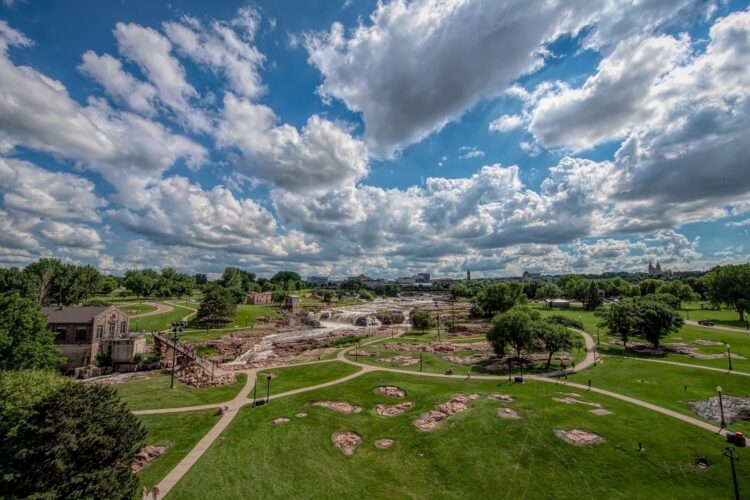 Upcoming Sports Bookings
The Experience Sioux Falls team is working with several sports events coming to Sioux Falls in the near future. Here are just a few that are coming in the next several weeks.
South Dakota Amateur Hockey Association State Varsity Tournament
The South Dakota Amateur Hockey Association will be holding their State Varsity Tournament March 12-14 at the Scheels IcePlex. This tournament will feature the top eight boys varsity teams competing for the state title.
Heartland States Basketball Championship
The Heartland States Basketball Championship is a girls youth basketball tournament that will be held March 19-21 in Sioux Falls. The tournament will feature 3rd grade to 7th grade girls teams. Games will be played at the Avera Sports Center, SportGames Center, and South Dakota Network Basketball.
This is a qualifier-based tournament, meaning teams earn their spot by placing 1st or 2nd in an official qualifier tournament or league. About 50 teams from surrounding states are expected to compete.
Minnesota State Wrestling Championship
The Northland Youth Wrestling Association will be holding their Minnesota State Wrestling Championship in Sioux Falls April 1-3, which will feature over 1,500 youth wrestlers. After being held in Rochester, MN for over 20 years this tournament is being moved to the Denny Sanford PREMIER Center for 2021 due to COVID-19 restrictions in Minnesota.

Christian Home Educators
Experience Sioux Falls recently booked the Minnesota Association of Christian Home Educators (MACHE) to host their 2021 Convention in Sioux Falls April 16-17. An estimated 800 attendees from Minnesota will attend the two-day convention, which will be held at Celebrate Church. MACHE is an organization for parents who have chosen to home educate.
Peak Season Marketing Campaign
Leisure marketing efforts started this week for the peak travel season as Experience Sioux Falls seeks to inspire travel during the spring and summer months. With the unknown timing of the pandemic mitigation efforts across the country, the messaging will keep reminding travelers that Sioux Falls is a safe destination and is here when the time is right to vacation again.
More than ever, it is important to reach potential travelers with content that is relevant to them. Peak campaign efforts will focus on persona specific messaging and targeting along with learnings from recent efforts with data that has provided insights on new travel trends coming out of COVID-19.
Top performing markets have slightly changed and will be divided into primary and secondary efforts across 14 different media tactics. Standard marketing key performance indicators will be tracked and properly optimized with an emphasis placed on hotel bookings, flight bookings, and visitor guide engagements.
Experience Sioux Falls will also be working in cooperation with the South Dakota Department of Tourism's through various cooperative marketing opportunities.


South Dakota Businesses Recognized for Outstanding Customer Service
The South Dakota Department of Tourism recently recognized 47 businesses across South Dakota, including five Sioux Falls businesses, for their outstanding hospitality and customer service, earning them the South Dakota Great Place designation.
The South Dakota Great Place program is a designation for businesses that put hospitality at the forefront of all they do as a company by providing guests with exceptional service. These businesses are constantly innovating and finding ways to make their guests comfortable and welcomed and their communities more vibrant.
Sioux Falls businesses receiving the South Dakota Great Place designation:
Best Western Plus Ramkota Hotel
ClubHouse Hotel & Suites
Experience Sioux Falls
Falls Park Visitor Information Center
Hilton Garden Inn Downtown
The South Dakota Great Place program is designed to strengthen the tourism industry in South Dakota and offer support to tourism industry members. View the full list of recognized businesses across the state.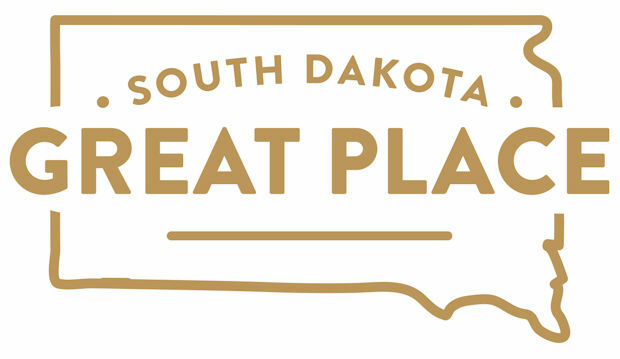 Sioux Falls Trophy Show
The Dakota Territory Gun Collectors Association (DTGCA) hosted the Sioux Falls Trophy Show at the Sioux Falls Convention Center last month, which drew in 6,000 attendees, vendors, and participants from all over the country. DTGCA hosts fifteen gun shows throughout South Dakota and North Dakota, which are organized to promote the Second Amendment freedoms for firearms collectors, firearms dealers, hunters, and other firearm enthusiasts, with all proceeds donated to local charities that are firearms related within the Dakotas.

Currently Hiring at the Falls Park Visitor Information Center
Experience Sioux Falls is currently looking for part-time employees to work at the Falls Park Visitor Information Center where they will interact with visitors to the park and sell merchandise. If you or someone you know might be interested in working at the Falls Park Visitor Information Center, please contact Melea Harris at Melea@ExperienceSiouxFalls.com.
The Falls Park Visitor Information Center is home to the largest selection of Sioux Falls memorabilia including apparel, postcards, glassware, and more.

Sign-up below to be included on the distribution list to receive this monthly newsletter.