Welcome to The Visitor Beat, the monthly newsletter of Experience Sioux Falls. Stay up-to-date on what's going on locally in the travel industry, as well as what's trending nationally.

Request access to view an interactive dashboard of Sioux Falls visitor statistics.
Destiny Award Winner
Members from the Experience Sioux Falls (ESF) team were in Savannah, GA, two weeks ago attending U.S. Travel Association's ESTO, a conference that brings together destination representatives across the country for several days of learning and networking, with over 1,200 people in attendance this year.
The conference concluded with an awards banquet where ESF received a Destiny Award in the Special Projects category for its Sioux Falls Sourced campaign! This effort was named a finalist in recent weeks alongside campaigns from Visit Oakland and Visit Newport Beach.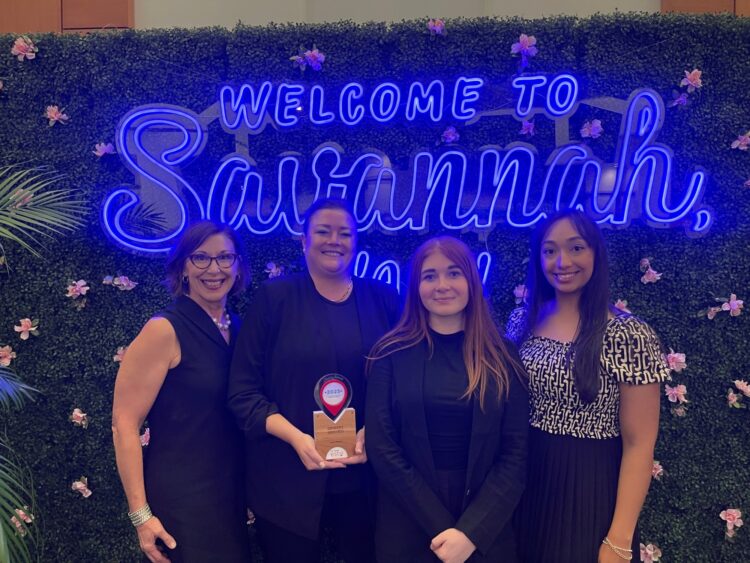 Hunters Welcome Event
The Experience Sioux Falls team is preparing for its annual Hunters Welcome event, October 19-20, at the Sioux Falls Regional Airport, where hunters flying into Sioux Falls prior to opening day of the South Dakota pheasant hunting season will be greeted.
Experience Sioux Falls is seeking vendors for the two-day event. If you're interested, please contact Melea Harris for more information: Melea@ExperienceSiouxFalls.com. Vendor spots will go fast, so don't wait.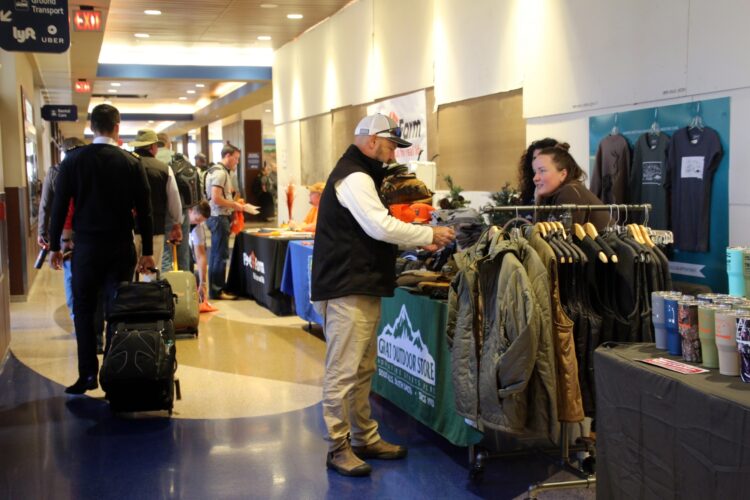 Meet the Staff Series
In this monthly series you'll get to know a little about everyone that makes up the ESF team. This month, meet Brandon Vant Hul!
Brandon Vant Hul
Title: Sales Manager (Sports)
Has worked for ESF for: 1 year
Hometown: Rock Valley, IA
What do you enjoy most about Sioux Falls?
It's tough to limit it to one thing. I enjoy the fact that no two days are the same. I come into the office knowing that my day will be completely different than the day before. Within the variety of each day, I enjoy connecting and collaborating with folks in the tourism industry and the city of Sioux Falls. There is so much potential in Sioux Falls and being able to play a small role in positively affecting the local economy while exposing new people/organizations to our great city has been extremely rewarding.

What's one sports event that you would love to have in Sioux Falls?
That's easy! The first round of the NCAA March Madness tournament.

What do you enjoy doing in your free time?
My parents and parents-in-law both farm in NW Iowa, so I'm still quite involved in agriculture. When I'm not farming or at the office, I enjoy exercising (biking, running, walking, etc.), playing video games, and keeping up on my investments. Now that the NFL is back, I will be spending a lot of my time cheering for the Packers. Go Pack Go!

As an avid football fan, what's your favorite place to watch a game?
Other than Lambeau Field or my basement in my recliner, Shenanigans on the west side of Sioux Falls is great!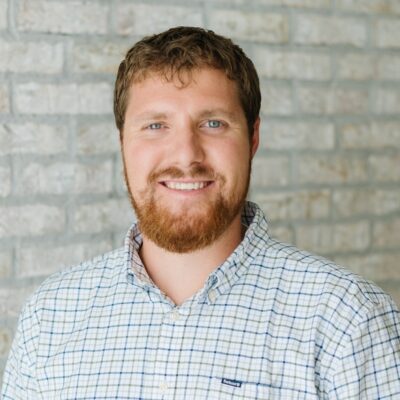 2024 Sioux Falls Visitor Guide Advertising Opportunities
Planning for the 2024 Sioux Falls Visitor Guide is well underway, with an anticipated release in January/February. There's still time to secure your spot in the Visitor Guide. By becoming a Visitor Guide advertiser, you will also receive a listing on ExperienceSiouxFalls.com.
If you are interested in becoming an advertiser in the 2024 Sioux Falls Visitor Guide, please contact Gary Webber at gary@thinktourismusa.com.

International Product Development & Pricing Workshop
On October 23, Travel South Dakota is bringing a workshop to Sioux Falls that is designed for any destination marketing organization, hotel, attraction, sightseeing tour or tourism related business interested in welcoming international visitors to their destination. This free program will provide a strategic framework on inbound marketing, principles, and tactics.
Target Market Insights – July
According to data platforms Experience Sioux Falls uses, the visitor spending share across the top 10 markets to Sioux Falls increased month-over-month the most from Sioux City (+1.25%), followed by Lincoln (+0.49%), and Chicago (+0.37%).
The percentage of visitors from Minneapolis had the highest increase (+1.3%) followed by Denver (+0.3%).
Average visitor spend in July decreased month-over-month from $146 to $137, but increased year-over-year from $143 to $145.
Sign-up below to be included on the distribution list to receive this monthly newsletter.