Sioux Falls Sourced is back! We're giving you a chance to win a box stuffed full of products that are sourced from the Sioux Falls area.
Each quarter we are giving away a box to 50 randomly selected winners. The featured products will change each quarter, so be sure to check back here throughout the year to enter to win all of them.
Enter to win by filling out the form below, and learn more about each product further down.
Sioux Falls Sourced - Summer Box
Fire Pucks from The Casual Campfire Supply Co.
Sparkling White Peach Candle from Sweet Cream Candle Co.
Blueberry Muffin Mix from Gluten Free Please
Sioux Falls themed fine art greeting card from artist Rodger Ellingson
Sunrise Orange Seasonal Bundle from Sweetgrass Soapery
Black Bean & Corn Salsa from Inca
Tuscany Spice Packet and Bonita Peach Rooibos Tea Packet from The Spice & Tea Exchange
Sioux Falls t-shirt
Total value: $85.92
Entry period: May 1 - July 31
Winners will be contacted beginning of August.
Official Rules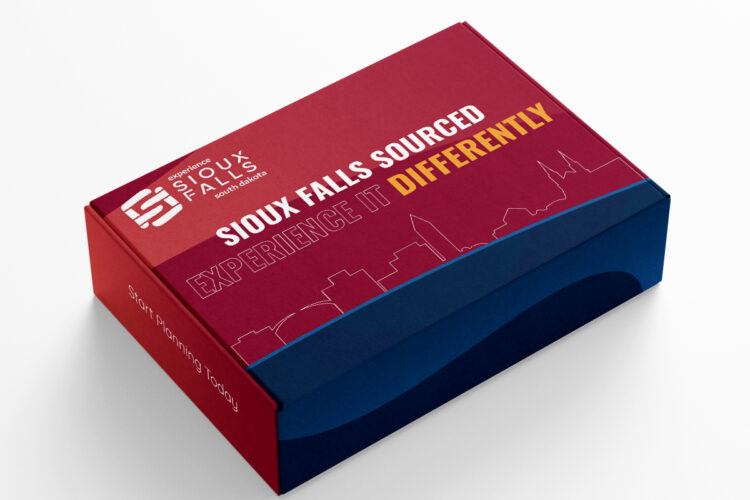 Fire Pucks
The Casual Campfire Supply Co. makes camping easy! These organic soy wax Fire Pucks are molded from an optimized blend of sawdust and wax. Simply ignite the wick and you're ready to start your campfire. The Casual Campfire Supply Co. donates a portion of its proceeds to Feeding South Dakota which provides meals for children and families who live in hunger.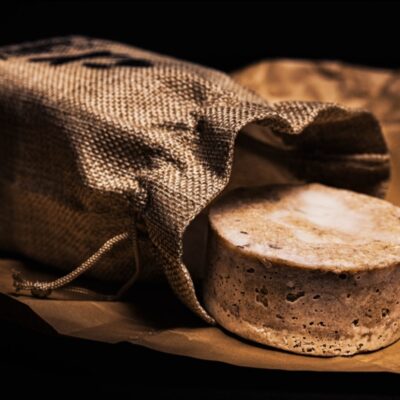 Sparkling White Peach Candle
Sweet Cream Candle Company hand-pours each candle that is made from scratch. The owner of Sweet Cream Candle Company also owns a cupcake shop, Oh My Cupcakes!, which is where much of the scent inspiration comes from.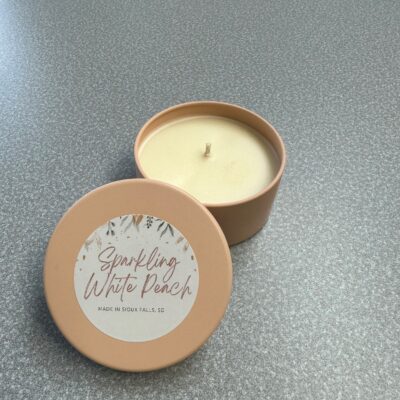 Blueberry Muffin Mix
After eating gluten free foods since 2005, Jennifer Johnson decided to start Gluten Free Please to create her own gluten free recipes to share with the world. The base flour uses organic ingredients that are gluten free, soy free, dairy free, nut free and yeast free. Jennifer knows the importance of being gluten free and the limited options available.
Fine Art Greeting Card
Local artist, Rodger Ellingson, creates stunning watercolor paintings of a variety of scenes in Sioux Falls depicting attractions, landmarks, and more throughout Sioux Falls. Rodger now adds his paintings to custom greeting cards for you to send to your family and friends.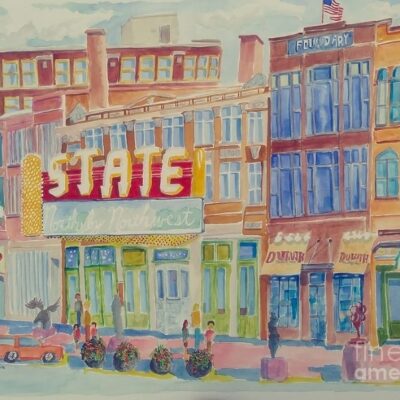 Sunrise Orange Seasonal Bundle
Sweetgrass Soapery offers a variety of bath and body products. This seasonal bundle includes a bar of soap, shower steamer, and lip balm. All of its products are handmade using essential oils and herbal additions.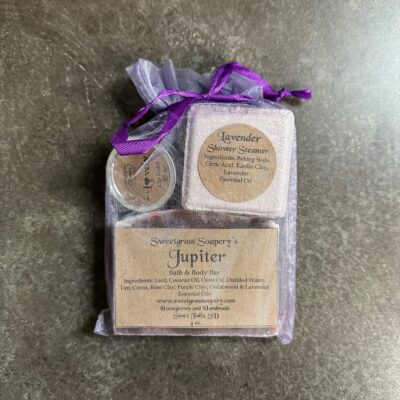 Black Bean & Corn Salsa
Inca quickly became a go-to Mexican restaurant in Sioux Falls when it opened. Inca has only grown in popularity with its salsa distribution to local grocery stores. This salsa contains fresh ingredients with no preservatives and no added sugar.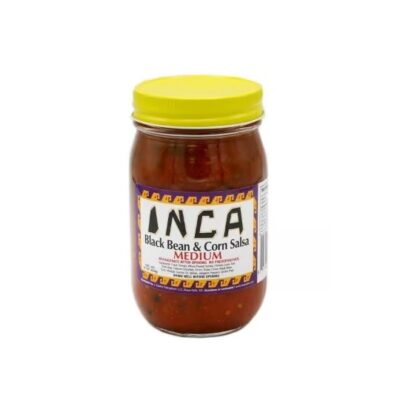 Tuscany Spice Packet and Bonita Peach Rooibus Tea Packet
The Spice & Tea Exchange has hundreds of products to choose from, but its spice blends and specialty teas are always crowd favorites. This Italian seasoning can be used many ways. Add to pasta, chicken, or even olive oil for bread dipping. The Bonita Peach Rooibus Tea makes for a perfect beverage when you need a pick-me-up.