Frontier Climbing & Fitness
Welcome to Sioux Falls' largest and only premier climbing facility. At Frontier, we welcome all who are on a mission to better themselves. Whether you want a new hobby, to become healthier or to continue your climbing career: Frontier is the place to do just that. Over 150 routes on walls reaching heights of 58 feet, you'll never have a shortage of things to do. We challenge all who enter to set their own goals, at their own pace and strive to exceed them.
Don't know where to begin? We've got you covered. We take pride in being able to accompany all skill levels, from first timers to expert climbers. Newcomers can schedule 1-on-1 or group training and learn everything you need to know for your first climb. Veterans are welcomed to try out our 3 different bouldering areas or set the record on our speed wall. There's something for everyone, and we can't wait for you to begin your Frontier climbing career!
Novice climbers can take part in our climber training, while experts can set the record on our speed wall. Kids are always welcome. We have a designated children's climbing area!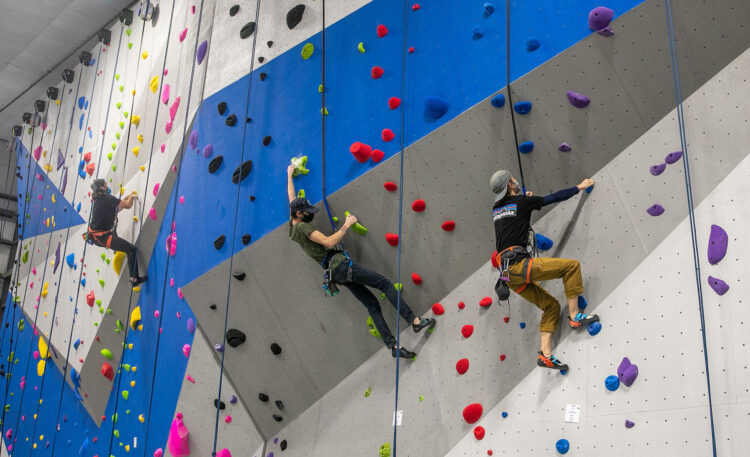 Keep Exploring Sioux Falls