We Are Sioux Falls Videos
Hear from some of the many people that make up our great city to learn what they love most in Sioux Falls.
We Are Sioux Falls: Finale
Whether it's a family outing at a park, savoring culinary flavors or catching a live show, you are bound to make lifelong memories in Sioux Falls. WE ARE SIOUX FALLS season one is a wrap!

Sports Fanatic
Whether it's a youth tournament or a collegiate game, the competition is fierce. See why the sports scene in Sioux Falls thrives all year long.
Culture Seeker
From art galleries to theatre and ballet performances; Sioux Falls is full of arts and culture. Get out and discover it!
Culinary Explorer
Explosive flavors await! Dine at some of the top eateries in Sioux Falls, or find a hidden gem that is consistently putting out amazing dishes.
Music Enthusiast
The thriving music scene in Sioux Falls features a wide variety of genres. Hear from some of the many talented artists in the city.
Family Fun Finder
Sioux Falls is full of family activities that everyone will enjoy, regardless of age. From the Great Plains Zoo to the Butterfly House & Aquarium, Washington Pavilion and more.
Active Adventurer
Explore the many different recreation options in the Sioux Falls area including yoga, rock climbing, biking, and more.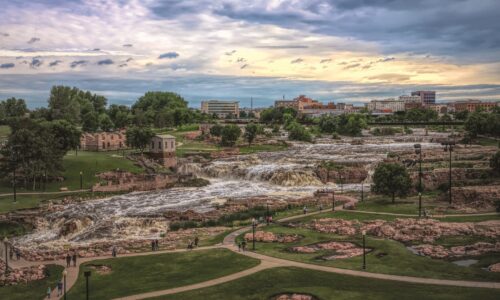 Find More Trip Inspiration
Check out some of our articles to gather more ideas for your next stay in Sioux Falls.
See More