Sioux Falls - An Unexpectedly Charming City
Article written by: Taylor Nelson
Taylor and Megan took a road trip to Sioux Falls from Minneapolis during the winter season. We invite you to read about their adventures and find out what they enjoyed most about our city.
Food Scene
We heard good things about the food scene in Sioux Falls. Two places that interested us the most: Parker's Bistro and M.B. Haskett. Parker's caught our attention because we are a fan of small plates/tapas style restaurants as we both like to take our time and linger when going out to dinner. The food was incredible, and the atmosphere was cozy and inviting. M.B. Haskett was exciting because the owner previously worked at Lucia's in Minneapolis (a favorite establishment of ours). Some of the best coffee and breakfast we have ever had!
What we liked most about the food scene in Sioux Falls was how refined it was. It felt like we were dining in upscale metropolitan restaurants without the smug feeling those kinds of establishments can exude. It was very pleasant, and we would highly recommend any foodie do the same.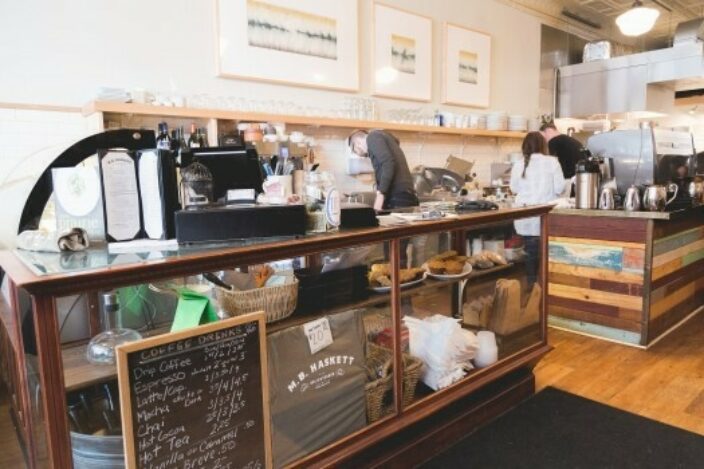 Butterfly House & Aquarium
With the weather as cold and gloomy as it was, we were looking for a place with warmth, and bright vibrant color - the Butterfly House & Aquarium nailed it! We love aquariums, and spaces where you can interact with free range animals. The touch pools in the aquarium, and the butterfly room were very cool experiences that you wouldn't expect while visiting the Midwest in the thick of winter. It was a great change of pace from exploring the city and greater outdoors of Sioux Falls.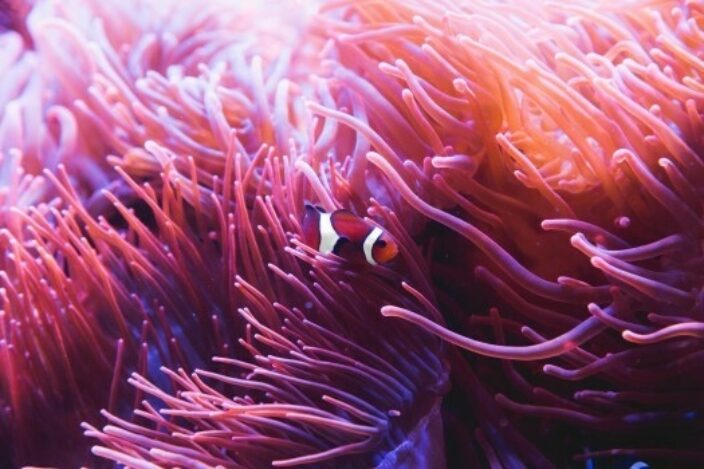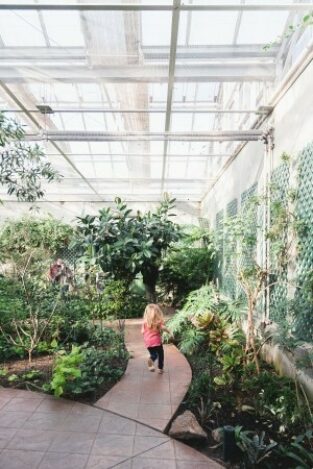 Downtown Sioux Falls
We really enjoyed spending time Downtown! We hit up a brewery, local bars (Carpenter Bar and Parker's), local shops, and the SculptureWalk. We also hopped in the car and drove around admiring all the incredible Victorian style homes that fill the surrounding neighborhoods. We enjoyed the fact that all of the primary bars and shops are mostly located on Phillips Ave. It made hopping from one location to the next very easy and brought a hustle and bustle vibe to a small, quaint city.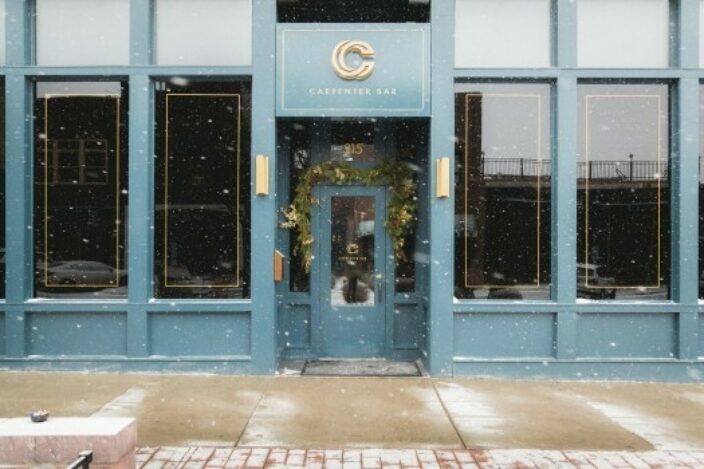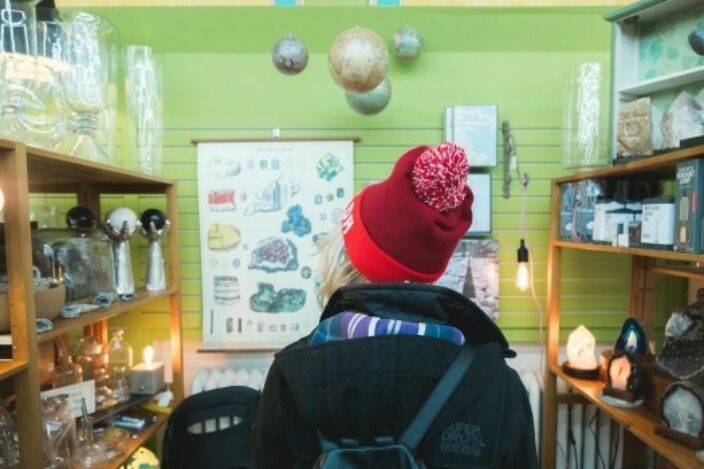 I admire clean and modern interiors. These are most commonly found in new coffee shops, breweries, and distilleries. The Source provided the kind of atmosphere that you could spend an entire day sitting and admiring. The vibe was very familiar to us as Minneapolis is full of local coffee shops and breweries. They provide a nice respite from the cold, bitter winter weather we've grown so accustomed to.
Palisades State Park
We were really intrigued by Palisades State Park, which is located just outside of Sioux Falls. I saw a photo of Palisades on Instagram a long time ago. Megan and I both thought it looked like an incredible place. We had been camping in Blue Mound before, and when we saw just how close it was to the border, we figured it'd be the perfect park to hit on our way to or from Sioux Falls.
I loved how the jagged pink rock river valley is tucked away in the middle of endless farmland. Such a cool and special park with not a lot of foot traffic. Would highly recommend a wintery visit, but we are already looking forward to returning in the summer.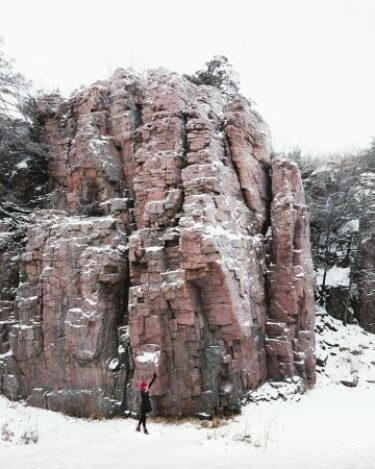 Unexpected
The biggest surprise for us about Sioux Falls is the neighborhoods that surround the center of the city — especially the historic districts. Such beautiful homes and cool quaint neighborhoods that you don't find in smaller plains towns in the Midwest. The city was bigger, more modern, and had more to do than we had anticipated. Though the weather wasn't unexpected, it did prevent us from spending more time outside. Good news, is that we now want to come back when the weather warms up. We had a chance to check out Falls Park, and we can't wait to see it during the summer months! Sioux Falls is an incredibly walkable city with a seemingly endless list of things to do.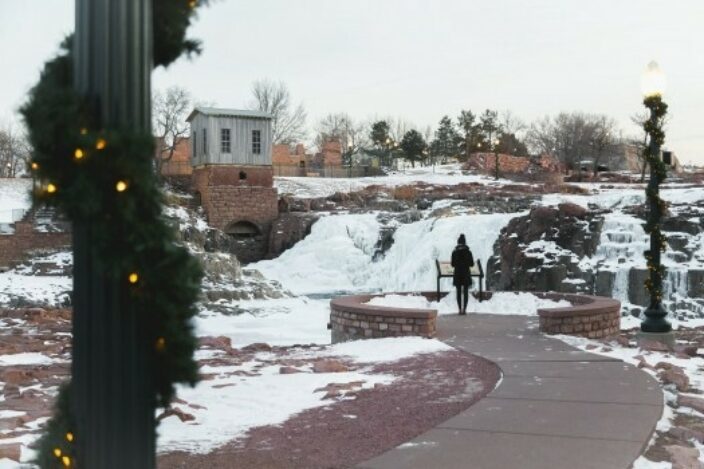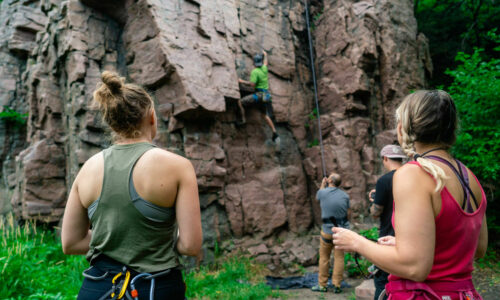 Golden Ideas Await
Searching for more Sioux Falls treasures? Read through some of our other articles to find activities to add to your list.
Discover the Unknown