Sioux Falls: A "Who-Knew?!" Great Family Get-Away (Part Two)
Article courtesy of Shine On Photos; written by: Jill Emmer
This article has been modified from its original version.
Day 3:
We started our third day in Sioux Falls with a sweet (literally, with chocolate chip pancakes and banana caramel pancakes) breakfast at the All Day Cafe. Afterwards we headed next door to the outdoor apparel & goods store, Scheels. Why would the folks at Visit Sioux Falls suggest we visit a sporting goods store? The moment we walked in, we understood. It was not your typical store. It was a destination! Who would've thought!?! It is certainly one of those hidden gems you'd never know to visit unless a local told you. The boys got sucked in to the store and did not want to leave. It had bowling lanes, a putting green, a play shooting gallery and a ferris wheel!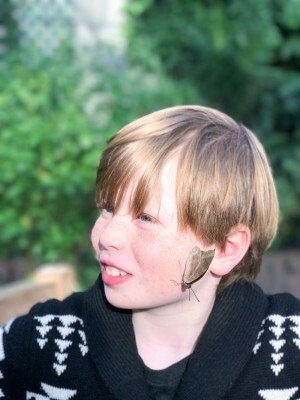 We then headed over to the warm oasis of the Butterfly House & Aquarium where we got to touch stingrays and go "inside" an aquarium.
Then we went into the butterfly house. It was so fun to see my very active boys standing still in hopes that a butterfly may land on them.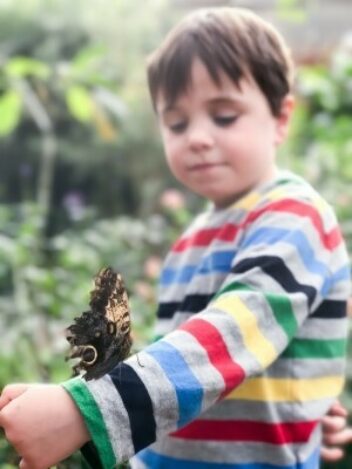 Located right across the street was The Outdoor Campus. A nature center that taught us a lot about the local flora and fauna. They had all sorts of activities available like ice fishing, snow shoeing, cross country skiing and more! The boys loved meeting the pet rabbit.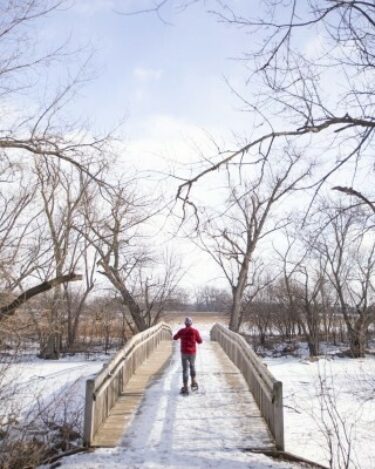 After a delicious pizza lunch at RedRossa and cupcakes at Oh My Cupcakes! we headed home to rest and get ready for our evening adventure.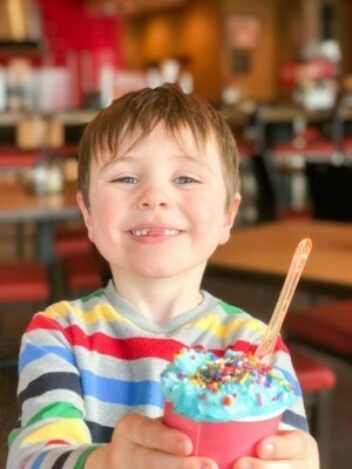 That night our minds were totally blown away at the Cirque Du Soliel Ovo show which took place at the Denny Sanford PREMIER Center and was conveniently attached to our hotel. This was certainly a highlight for me. My husband and I were at the edge of our seats watching the graceful acrobats perform. So much color and light and activity! We gasped out loud several times. The boys loved it too. Dear Arlo especially loved watching their magical shadows dance on the wall. Cy took advantage of his distracted parents and polished off a bag of cotton candy that was larger than his head.
That night when we returned to our hotel, Cy asked what day it was. His eyes teared up a bit when he learned that the next day would be our last full day. A true sign of a great vacation!
Day 4:
We awoke the next morning to a beautiful bluebird ski day. We headed over to Great Bear Recreation Park. We were going to ski! Our family loves to ski and this would be the first outing of the season for us. What a lovely lodge!
We were all so surprised at the proximity of the ski hill to the hotel. It only took a few minutes to get there. We had a great day on the slopes!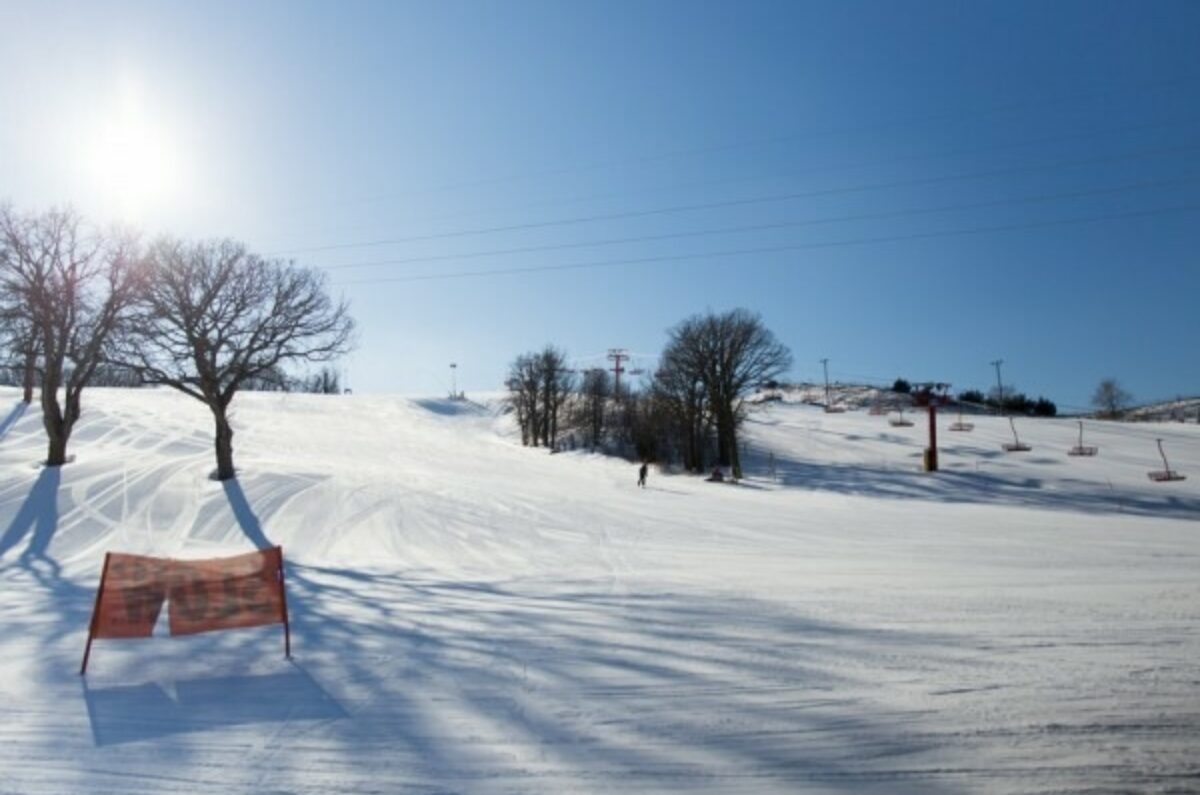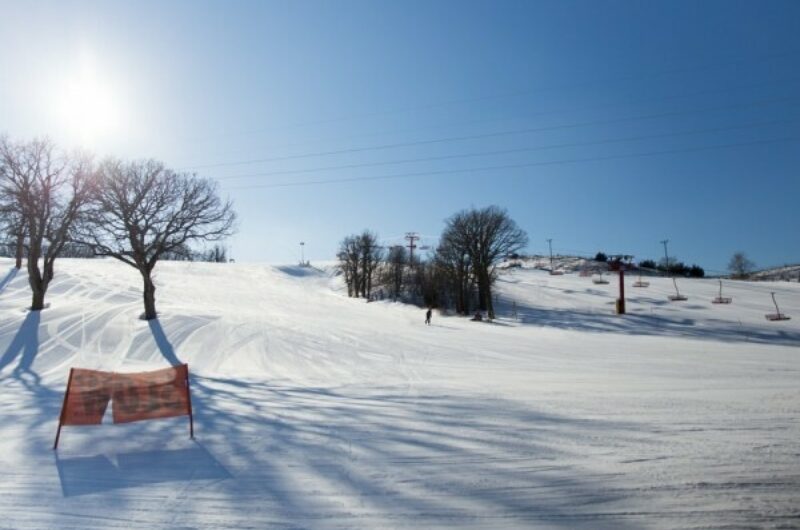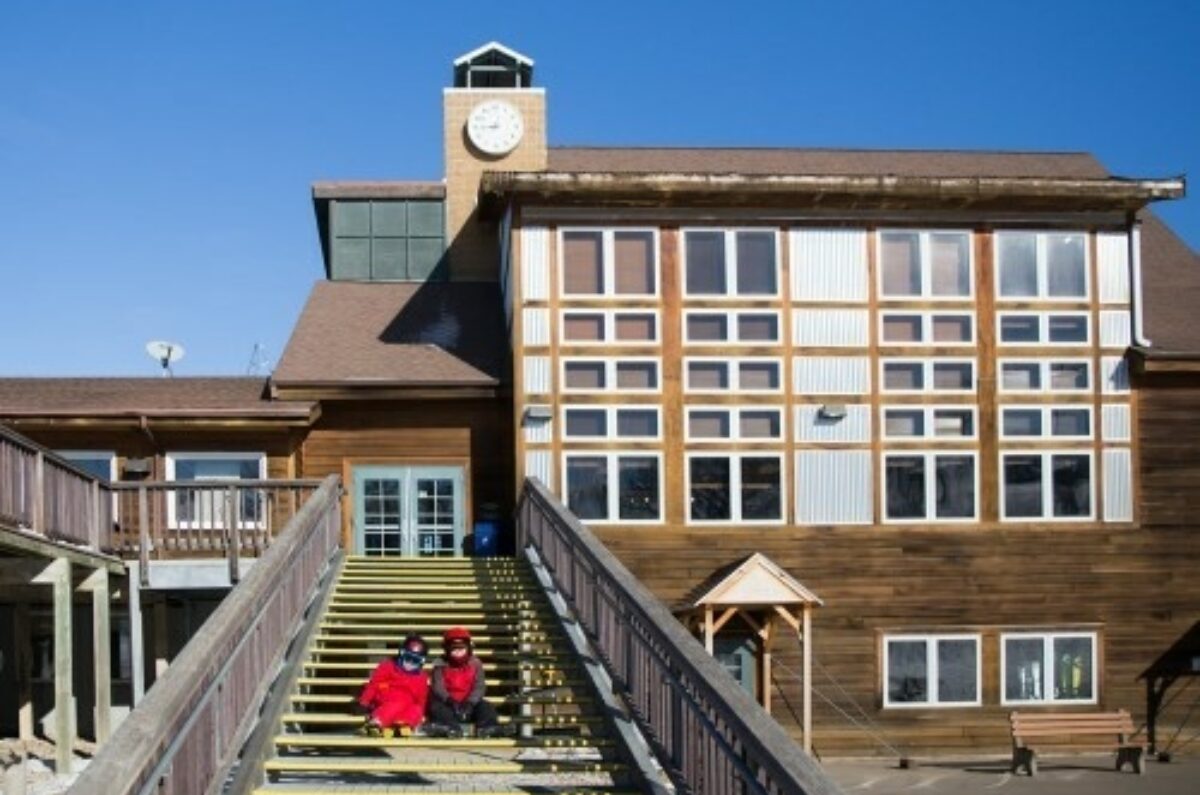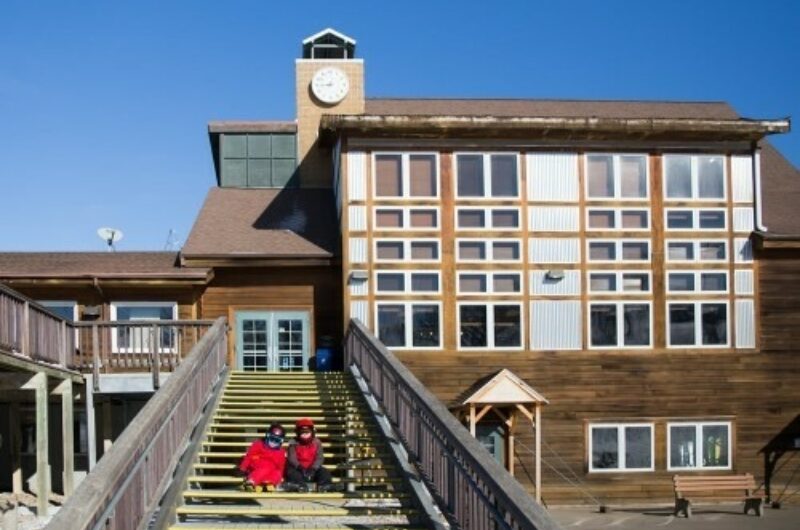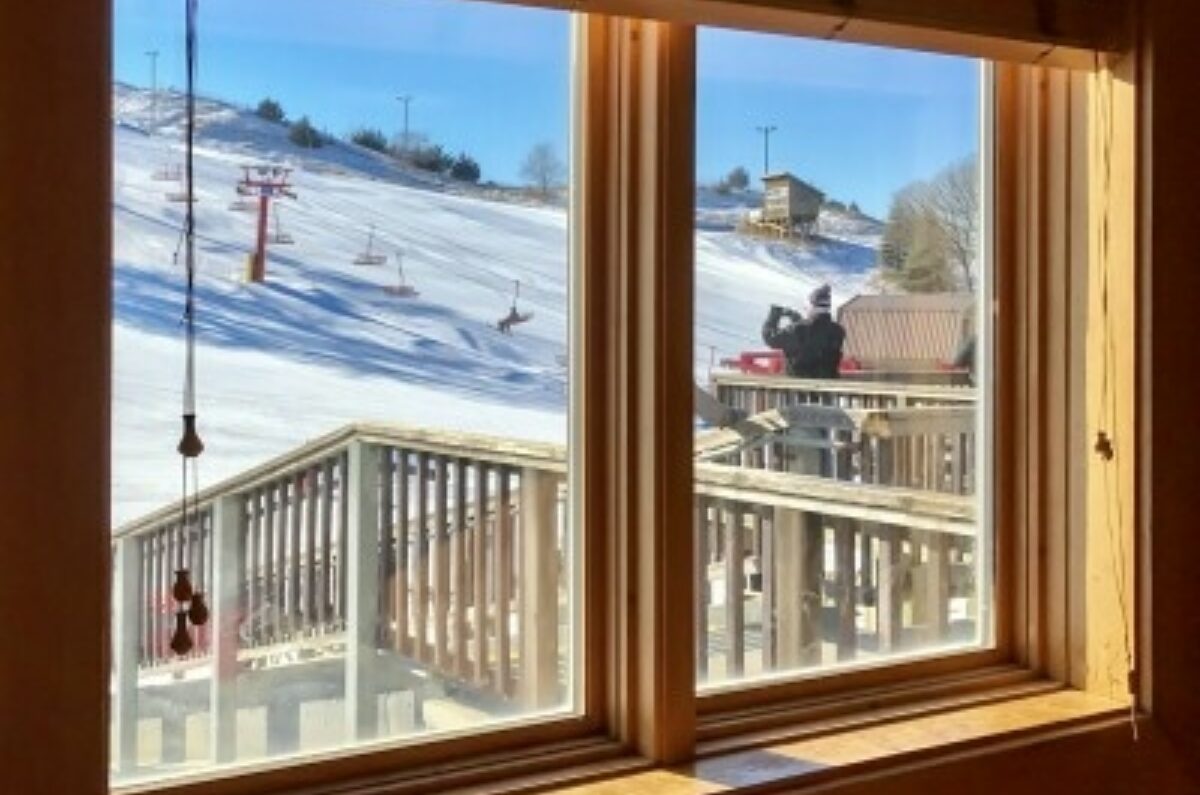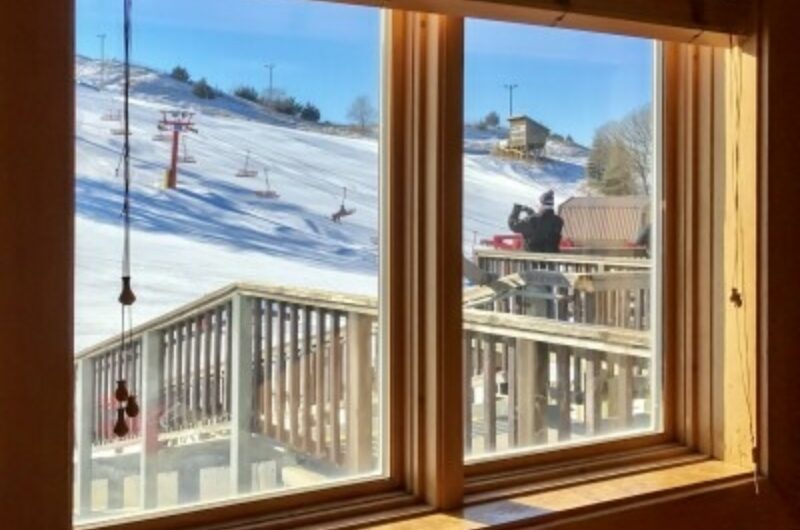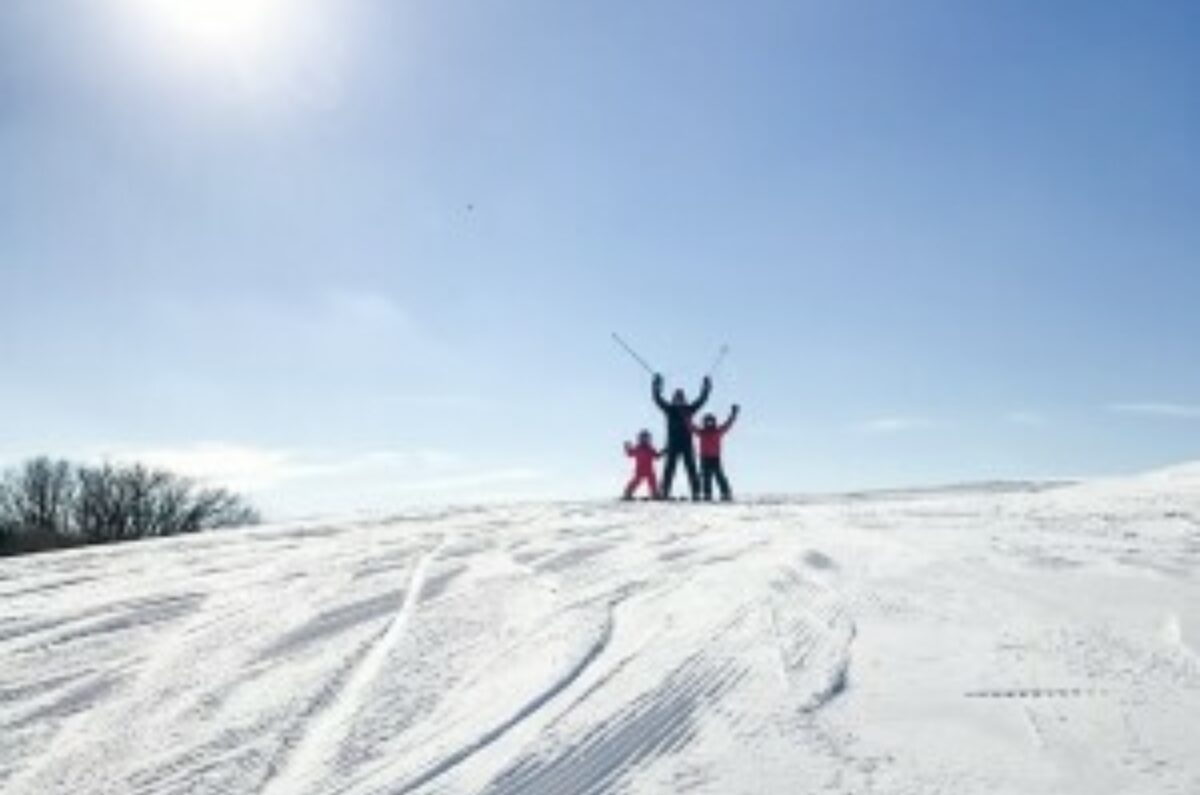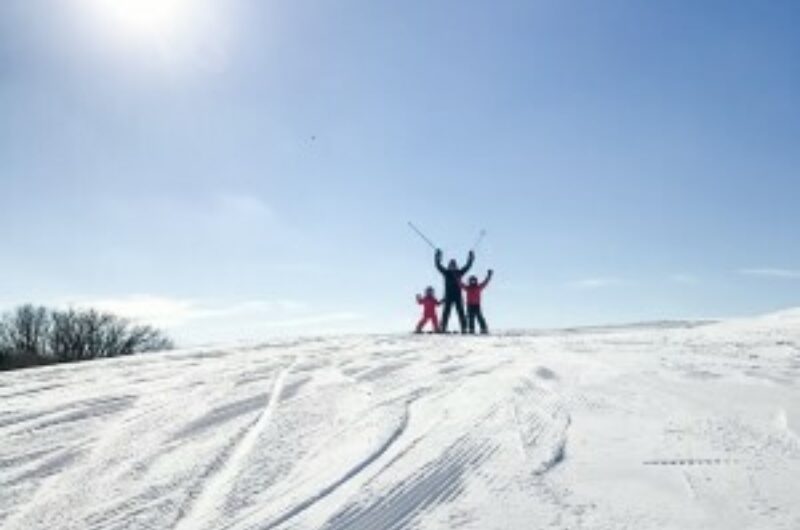 After that we headed back to the hotel to get ready for our last evening in Sioux Falls.
We started the evening with an incredible dinner at Grille 26. I had a Honey Chicken Penne Pasta dish that had me searching the web for the recipe afterwards. The boys all loved their meals as well. They even enjoyed an alligator appetizer!
For our final night we met up again with Jessie (the local mom) and her boys for an NBA D-League game, the Skyforce. My husband and I decided that going to a D-League game is the ideal sporting event for a family with young kids. The boys were enthralled and watched every point, every play. We had great seats. It is an intimate arena so there is not a bad seat in the house. The concessions were reasonably priced and there were no lines for food or the bathrooms. Best of all, a few of the players came out and signed autographs after the game. My kids both wanted to sleep with their autographed posters that night. Such a treat!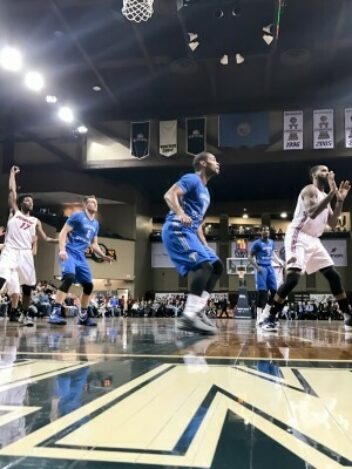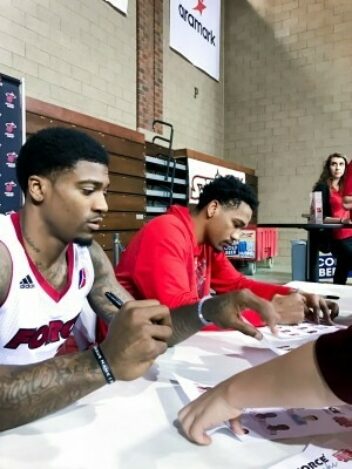 Day 5:
We stopped by the beautiful Cathedral of Saint Joseph on our way out of town the next morning. It was a beautiful send off.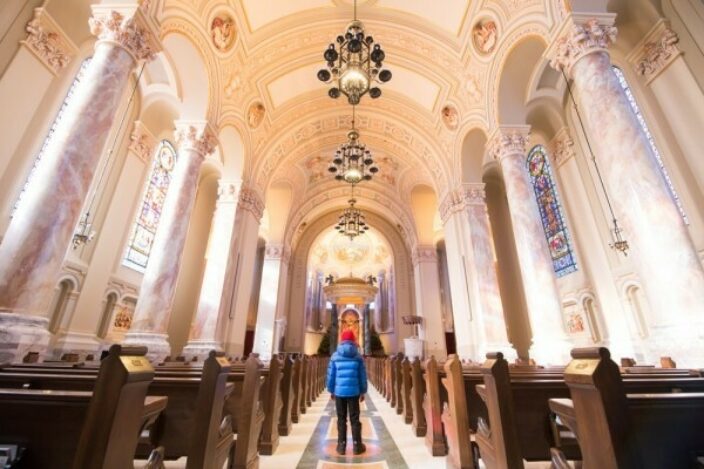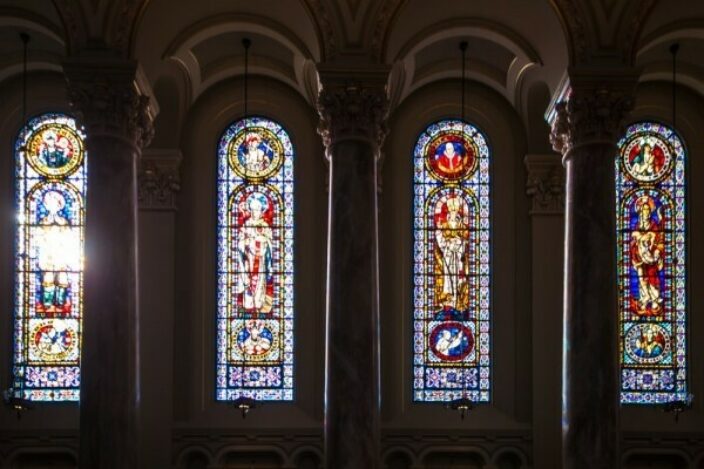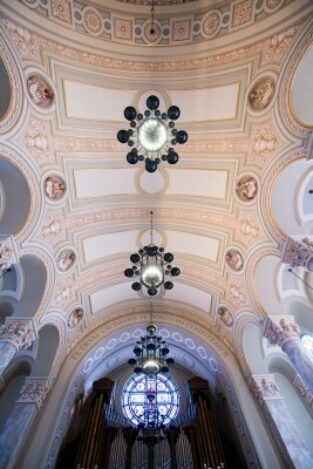 We will definitely be back Sioux Falls! We will come for the the long list of activities that are exciting, reasonably priced, well-maintained and easy to access. We will come for the art, the waterfall, the milkshakes, the Skyforce, the hotel pool, the people, the great shops and restaurants. But most importantly we will come for the memories. They are priceless.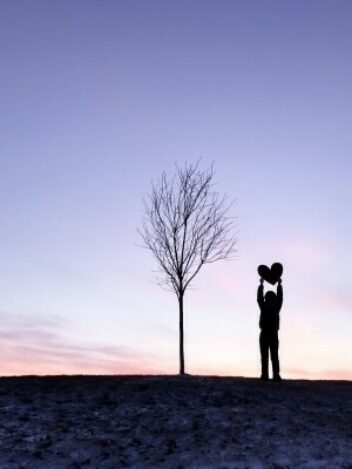 Don't forget to check out the video recap of my trip, Family Fun.