Shop Your Way Across Sioux Falls Boutiques
You can spot the boutique trend all over Sioux Falls. Find something unique, from designer labels to price-conscious fashions. Our boutique guide is just a starting point, too. Your options go way beyond what you see here, but you need to start somewhere, right?
Find the perfect outfit for you at JuLiana's. Their apparel and accessories provide a timeless look that will keep the compliments coming on that stunning look during your next night out.

We can assure you that you will fall in love with the options at Love Marlow. Shop the latest fashion trends to keep your wardrobe fresh and stylish. Whether it's something comfortable for a relaxing day or a statement piece for a weekend getaway, you will be looking stylish.

Mainstream Boutique is your home for seasonal style. Cozy jackets for crisp fall weather, fuzzy scarves for winter nights, and light dresses for those hot summer days. No matter what you are looking for they will have you covered.

Don't just fill your closet with anything. Make sure it is clothing that fits your lifestyle and personality. There is something for everyone at Posh Boutique, ranging from cute tops for a low-key day to a nice outfit for a date night.

If you find yourself at The Empire Mall then a stop at Bohme is a must! You will find a complete wardrobe for every occasion, no matter the season. With unique and fashionable clothing options to choose from you will feel confident in picking out your next outfit for the day.
Dogs deserve some love too! Whether it's your dog or someone else's be sure to treat them with something special. Give your four-legged friend a trendy collar, a chew toy, or a delicious treat such as their Mount Ruffmore Biscuits. Shop Dog Boutique has everything you need to keep those special dogs of yours pampered.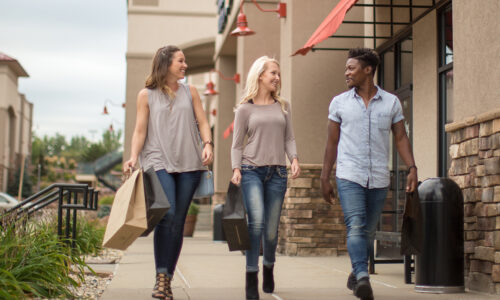 Shop for More
You can shop 'til you drop in Sioux Falls. Explore more options for your next shopping day.
See More