Get Ready for Halloween with These Upcoming Events
Scary sights and freaky frights! Get in the Halloween spirit with these upcoming events in Sioux Falls. Don't worry, there are plenty of events for younger kids to enjoy too.

Kids can trick or treat through the museum galleries, go on a scavenger hunt, make crafts, and more.
Trick or treaters are invited to sport their festive, Halloween costumes and kick off the night in Center Court where they'll receive candy and a map of participating retailers and restaurants.
The Jaycees Feargrounds has been a Halloween go-to for many years. This year's theme is Backwoods Nightmare. Prepare to be scared!
Similarly to The Jaycees Feargrounds, Twisted Nightmare Haunted House has quickly become a popular spot for some scary sights.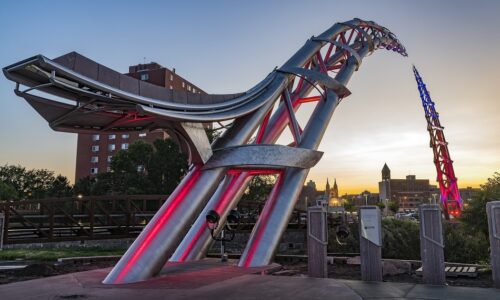 Looking for More?
See what else is happening in Sioux Falls. There's everything from sports, concerts, craft shows, and more.
Find More Events