5 Warm Weather Adventures in Sioux Falls
Get outside and enjoy the weather this summer by taking advantage of these Sioux Falls activities.
Flow and Paddle
There's not many things more relaxing than being out on the water on a calm, sunny day. Head out to Lake Lorraine where you can rent kayaks, pedal boats, and paddle boards from Flow and Paddle. If you're seeking something unique, take one of the many yoga-on-the-water classes that are offered.
Japanese Gardens
When the sun is shining you can't go wrong with a walk through the Japanese Gardens where you can admire the scenery, listen to the birds chirp, and let your mind get lost. Placed at the bank of Covell Lake, the Japanese Gardens have become a go-to spot for those looking for a quiet place to recharge.
Great Bear Hiking Trails
While Great Bear is mostly known as a winter destination for skiing and snowboarding, the hiking trails become a coveted activity in the summer for adventurers. Great Bear has several different trails you can take, each with a different degree of difficulty.
Canaries Baseball Games
When you think of the sounds of summer you likely think of splashing water or sizzling food on a grill. But there's probably a good chance you also think of the crack of a bat at a baseball game. No summer is complete without an outing to watch America's pastime. Catch a Sioux Falls Canaries baseball game all summer long!
Stensland Ice Cream
I scream, you scream. That's right, we're all screaming for ice cream around here this summer! Treat yourself to a scoop or two of Stensland Family Farms ice cream. Choose from flavors such as Peanut Butter Blunder or Udder Me Mint Chip.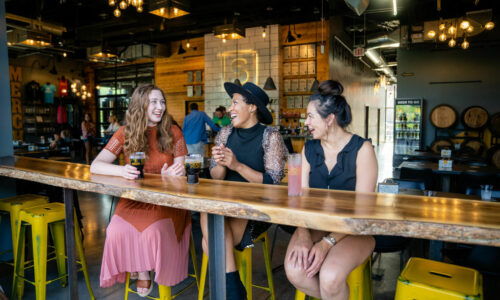 Find More Things to Do
Whether you're traveling with friends or with your kiddos, there's always something fun for everyone.
Discover More