5 Adventurous Things to Do in Sioux Falls
1. Helicopter Ride
Number one on their list of activities in Sioux Falls was a helicopter ride over the city. Ride The Sky offers private charters for travelers in the area, including celebrations for special events, dinner dates, engagements, weddings, and anniversaries.
This was the best way to explore the area as you have a birds-eye view of Sioux Falls and the incredible land around it. They recommend doing this on your first day of your trip to Sioux Falls because it's a great introduction to the area.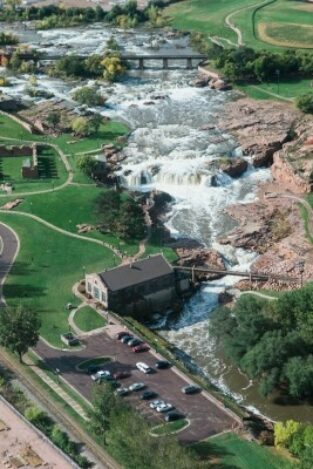 2. Go Kayaking
There's nothing better than enjoying a sunny day on the Big Sioux River!
Jess and Steve recommend renting a kayak from Sioux Empire Paddlers. They will even deliver and pick up your rentals! Rentals typically run about $50 a day. If you don't have much experience with kayaking, Sioux Empire Paddlers offers tours guide services on the water.
If you are simply looking for kayak rentals but don't need the transporting options, then look to Nyberg's Ace or Sun 'n Fun.
You can also enjoy free kayaking at The Outdoor Campus. They offer a variety of additional free activities year-round such as archery, fishing, cross-country skiing and more.
3. Take a Hot Air Balloon Ride
What could be more adventurous (and romantic if you're traveling with your significant other) than a hot air balloon ride? 605 Balloon Ride offers shared and private hot air balloon rides that is a must when you travel to Sioux Falls!
During your trip you can expect to see beautiful farmland, along with stunning city views. You'll be impressed with the landscape such as the river, hills, valleys, and the South Dakota grasslands.
So whether you're traveling with your family, friends, or by yourself, this is the perfect activity for thrill-seekers of any age.
4. Hiking Trails
Living in Utah, they have the pleasure of enjoying many different trails in the dense mountains along with the red rock desert. Sioux Falls obviously can't compete with that, but there sure are some beautiful trails in the area that aren't as difficult.
Their top places for hiking are: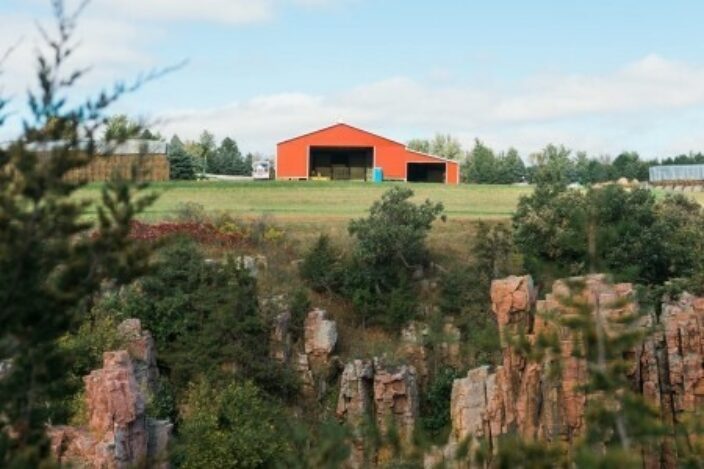 5. Biking
The best biking trail in the area is the Big Sioux River Recreation Trail. This beautiful trail is nearly 30-miles long and includes a 19-mile loop around the city. The trail passes through many different parks, so you can hop on and off as you please.
Bikes can be rented from Nyberg's Ace in downtown Sioux Falls or Spoke-N-Sport.

Content provided by Part Time Tourists.