15 Fun Things to Do in Sioux Falls
Article courtesy of Her Heartland Soul; written by: Erin Fairchild
This article has been modified from its original version.
Last week Josh and I spent a long weekend in Sioux Falls, South Dakota. Neither of us had been to South Dakota before so we were really looking forward to not only exploring a new city but a new state!
Getting to Sioux Falls from Omaha is literally the easiest drive in the world. You get on the highway and drive straight North for a little less than three hours. Then you get off the highway and you're there! Easy peasy.
While four days is not enough time to get to know a city inside and out, Josh and I packed a lot into this trip. We saw, ate, and did a lot, and we absolutely fell in love with Sioux Falls. There is such a great vibe to the city, and the people are so friendly. Business is booming in Sioux Falls, with new stores and restaurants opening every month. It feels like a place to be, and somewhere that's only going to continue to grow in the future.
Speaking of restaurants, we need to talk about the food. There are restaurants in Sioux Falls that blew us away. Like not just good for South Dakota, or good for the Midwest, but good for anywhere we've been in our travels. We left with very happy bellies.
If you follow me on Instagram and watched my live Instastories of the trip you got to see our whole adventure from start to finish.Today I wanted to condense our trip down into 15 fun things to do in Sioux Falls. If you're planning a road trip to Sioux Falls in the near future I highly recommend using this list to plan your weekend getaway.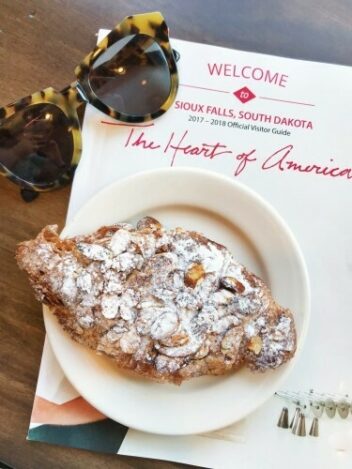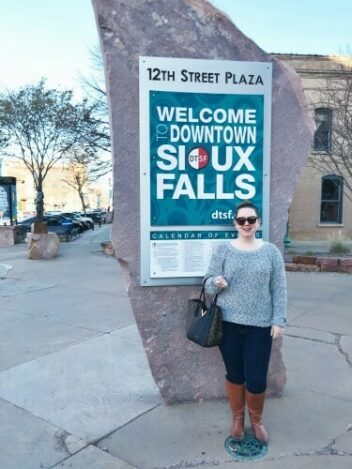 1. See the falls at Falls Park
Visiting Sioux Falls, you obviously have to visit the namesake for the city. The falls are located downtown in Falls Park, comprised of over 128 acres that is also home to some of the city's oldest buildings. We saw them on an unseasonably cold day and got to see them partially frozen. It was quite a sight.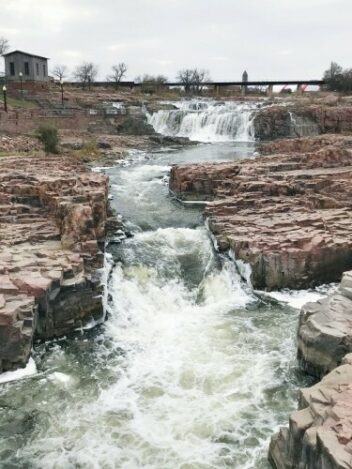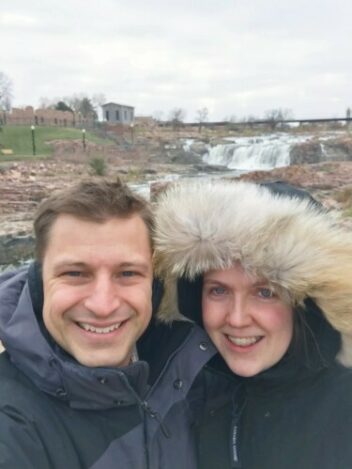 2. Go to the all-you-can-eat buffet at Sanaa's
Remember the incredible restaurants I mentioned earlier? Sanaa's is one of them. The owner is a best-selling cookbook author and chef who serves healthy, seasonal, mostly plant-based Mediterranean dishes in her restaurant.
On Fridays and Saturdays, I highly recommend going to Sanaa's all-you-can-eat buffet. The place is packed, the atmosphere is fun, and you can eat and drink (non-alcoholic beverages) to your heart's content. It's a great way to explore the menu, and fall in love with each and every dish. If this place were in Omaha Josh and I would be regulars.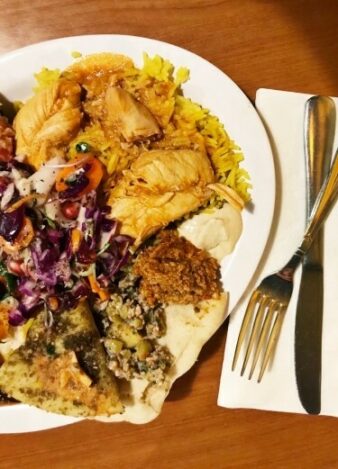 My plate of messy happiness. I can't tell you what all is on there, but I can tell you I loved every bite. We ended the meal with Turkish coffee. So good, and so strong!
3. Buy a macaron (or two!) at CH Patisserie
Another standout, must-do in Sioux Falls is to visit CH Patisserie. When a friend who grew up in Sioux Falls recommended the place, I was like, "Ooh I like bake shops." You guys, this is not just any bake shop. The owner has been named one of the top 10 Pastry Chefs in America, won Top Chef: Just Desserts, and was the youngest-ever American chef to compete in (and then win!) the World Pastry Team Championship.
Do I even need to say anymore? This place is amazing and we went here three times during our trip. Buy all the things and enjoy them all.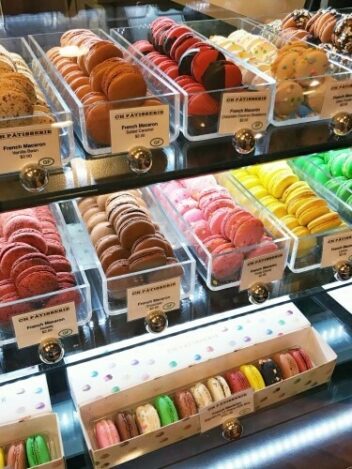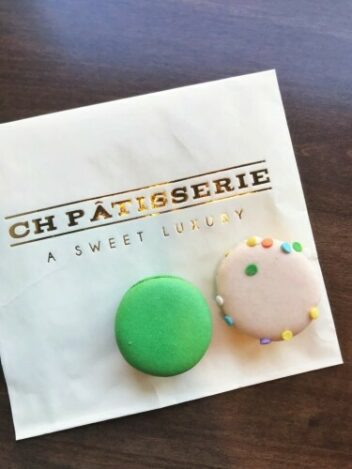 4. Shop the local boutiques downtown
Sioux Falls has a ton of local shops and boutiques in a variety of price points and styles. That's a rarity in a lot of places these days. Josh and I had so much fun walking around downtown and popping into all the stores. They were all decorated beautifully and made for such a fun shopping experience. Some of our favorites included: Simply Perfect, Chelsea's Boutique, and Mint + Basil.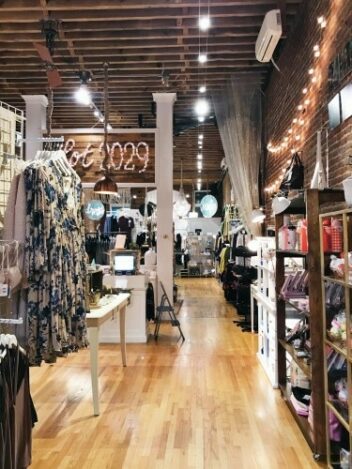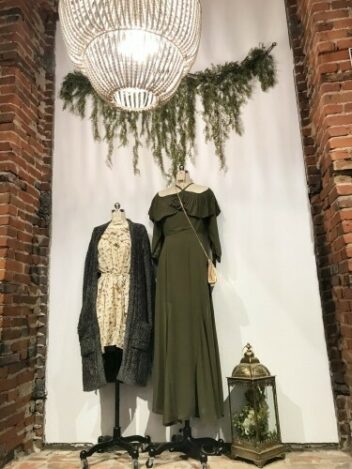 5. Eat at Bread & Circus
Ah, Bread & Circus. Home of some of the most simple, delicious food. Their food just bursts with flavor. This is another place I wish I could bring home with me. I got a salad and side of fries and found it to be the most perfect combination.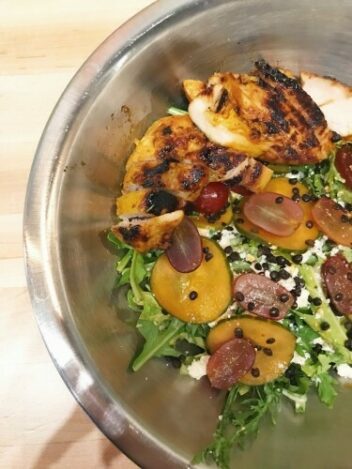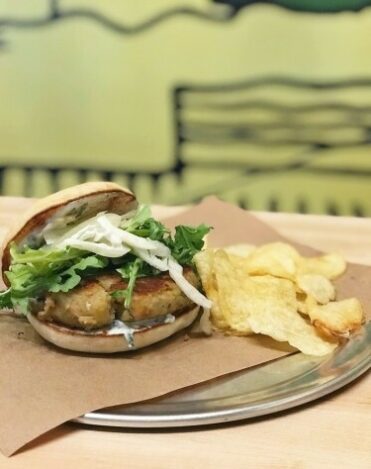 6. Take an art class at Creative Spirits
Creative Spirits is a really fun local shop in Sioux Falls that offers art classes on a pretty regular basis. It's a great group activitiy and a fun way to get to know others while you're painting. Bonus: you get to drink wine at the same time!
7. Have a fancy meal at Parker's Bistro
For a fun night on the town you have to dine at Parker's Bistro. We were pretty full after a marathon day of eating, so we did not order a ton, but we wished we could have after we started tasting all the dishes.
If you get one thing here I would recommend it be the hummus. I don't know what they do to it, but it was some of the best hummus I have ever had. Josh was a big fan of their drinks and was geeking out over their flavor combinations. For our main entree we split the vegan lasagna. I have no idea what the main protein ingredient was, but it was phenomenal.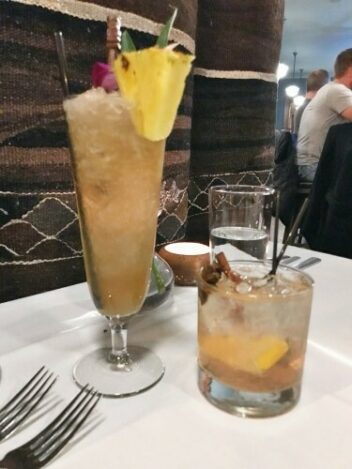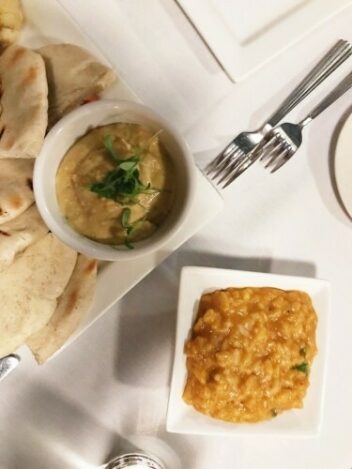 8. Walk the SculptureWalk
Downtown Sioux Falls is filled with art thanks to the SculptureWalk. I love when cities do this. Josh and I loved discovering more and more statues as the weekend unfolded and we visited more places. Here are some of my favorites.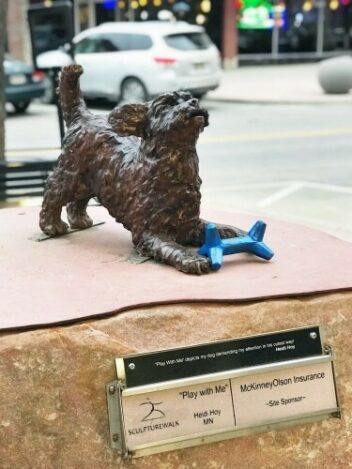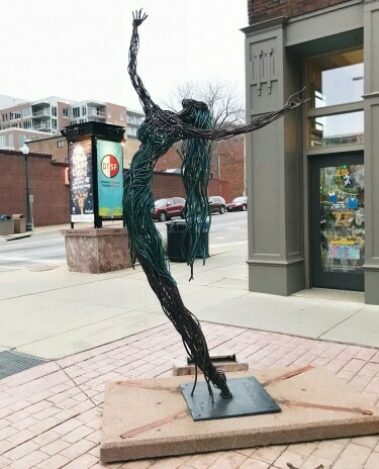 9. Catch a Show
Be sure to check the schedules for venues such as Icon Lounge or Total Drag to see their lineup of live music. These are intimate venues that provide an incredible experience!
10. Tour the Pettigrew Home & Museum
I love touring old homes, and the Pettigrew Home did not disappoint. Here we were able to learn about South Dakota's first Senator, Richard F. Pettigrew, and all that was happening in the world at that time. We were also able to tour his home from 1889 and get a glimpse into what life was like back in the day. While I would miss a lot of modern day amenities, I love the elegant finishes and detailed touches common in old homes that you just don't see in modern homes anymore.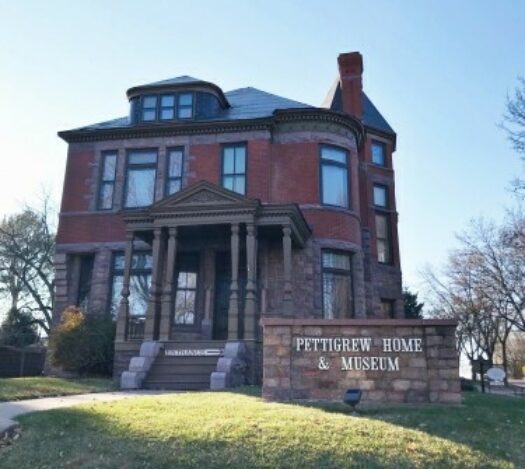 11. Hit up the breweries
There are a bunch of breweries in Sioux Falls, that could definitely all warrant their own spot on a must-do list. Unfortunately I know nothing about beer and don't like the taste, so I'm giving you a quick summary from Josh who is a huge beer geek.
The breweries we went to in Sioux Falls are Monks Ale House and WoodGrain. He really enjoyed the pale ales and IPAs from WoodGrain. I don't really know what any of this means so do with this information what you will.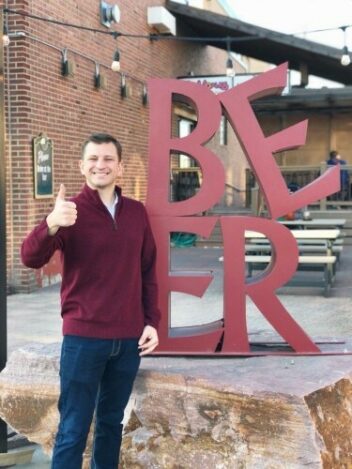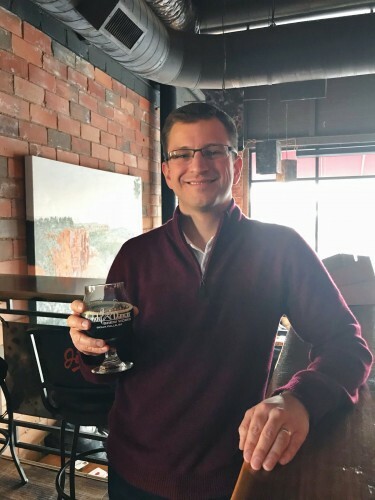 12. Visit the Washington Pavilion Visual Arts Center
I love art museums and really enjoyed visiting the Washington Pavilion Visual Arts Center. The collections are wide-ranging and features local artists and famous names like Andy Warhol side-by- side. Here are a few of my favorite pieces.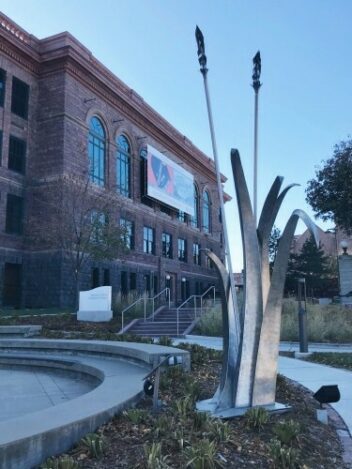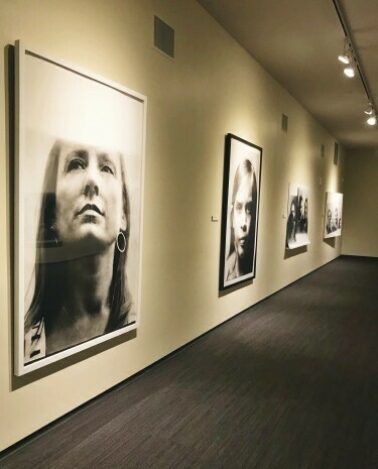 Sioux Falls is rich in Native American history. I loved learning more about the local tribes through some of these art installations.
13. Grab a pizza from Fiero
If you love pizza you'll want to check out Fiero. Their pizza is fresh, flavorful, and features some seriously delicious topping combinations. Create your own or choose from one of their signature creations. Many of the breweries will allow you to bring your own food in, so feel free to grab this pizza to go and bring it to your favorite brewery.
14. Go for late night drinks at Carpenter Bar
The bar scene is a lot of fun in Sioux Falls. It's also seriously affordable. Our favorite bar we went to was Carpenter Bar. Their drinks were strong, yummy, and only $5-$7. Be prepared to wait for a table though as this place was jumping. We ended up snagging some seats at the bar and had a great time chatting with the bartender and the guests around us. Sioux Falls is a really friendly place.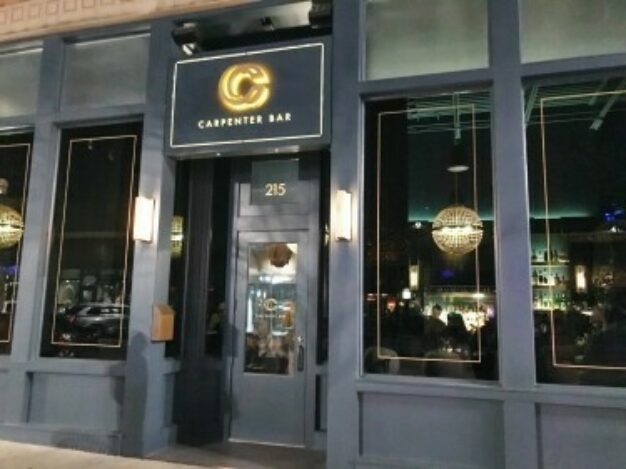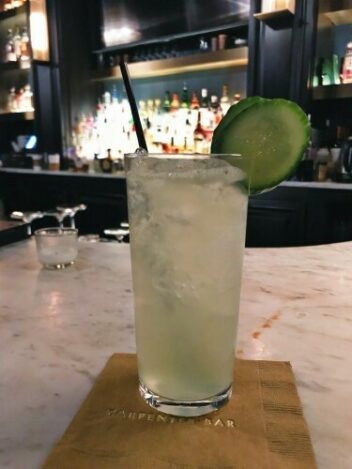 15. Get breakfast from the Phillips Avenue Diner
What better way to wrap up a long weekend getaway than with breakfast from a local diner before hitting the road? The Philips Avenue Diner hits the spot. Don't miss their fresh blueberry muffins! They are served piping hot and are fall-apart soft.