Experience a different destination. Somewhere fresh. Somewhere exciting. Explore somewhere new.
Unique venues, lively downtown, and colorful performances. As South Dakota's largest city, Sioux Falls has what it takes to get you out of your comfort zone and immerse yourself in a city with endless possibilities. Let your imagination run wild here.
Yes, of course, summers are great here, but our locals love to celebrate the beauty of all four seasons in Sioux Falls. Don't be afraid to plan an event during those "off times" of the year because in this region we embrace it and will make your event shine.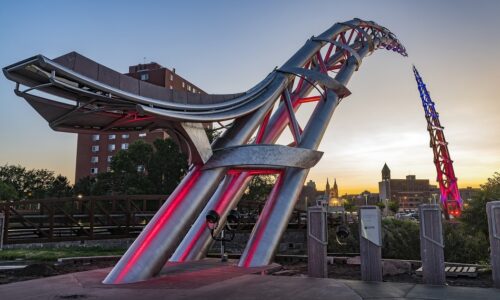 Planning Resources
Maybe you already have some ideas in mind or perhaps you're looking for some outside-the-box inspiration, we encourage you to take a look at a few of our suggestions for a successful event in Sioux Falls.
Learn More
What's New for Professional Planners
There are many exciting things coming to Sioux Falls in the near future that are relevant to the meetings and events industry. Read our brief overview of what's to come.
What's New