Sioux Falls Car Shows You Won't Want to Miss
Car enthusiasts will want to pay attention to this one. There are several upcoming car shows in Sioux Falls that will have both modern cars and classic cars on display.

JJ's Wine, Spirits & Cigars has started a new weekly event this summer on Tuesday evenings from 6pm-8pm. If you have a car you want to show off you are encouraged to bring it to this event. Grab an adult beverage from the bar and walk around the parking lot checking out the sweet rides.
Hundreds of Corvettes will be on a road trip across South Dakota, and they are making a one night stop in Sioux Falls on July 13. Visit the W.H. Lyon Fairgrounds that evening to see the full lineup of Corvettes, both new and old. Food trucks and other entertainment will be there as well.
Soo Foo Moto Show is a new event from J&L Harley-Davidson which will feature a car show, a bike show, live music, and much more, July 15-17. J&L Harley-Davidson has had tremendous success over the years raising money for Make-A-Wish Foundation, and this event is sure to raise even more money for a great cause.
Nyberg's Ace Hot Classics Night has grown bigger each year, and an even larger crowd is expected for this year's 5th annual event. On July 23 you will have the opportunity to walk the streets surrounding Nyberg's Ace Downtown admiring the wide variety of classic cars. Don't miss the music performances on stage!

All this talk about classic cars may have piqued your interest in purchasing one. If that's the case, then you're in luck because the Sioux Falls Classic Car Auction returns to the Sioux Falls Convention Center, July 29-30, where you can bid on one of the many classic cars that will be for sale. This is the chance for you to drive away in that Camaro you've always wanted!
Pavement to Boulder meets Moparama in this combined show of Jeeps, 4x4s, and hot rods! See all of that and more September 3-4 at the W.H. Lyon Fairgrounds. There will be an obstacle course, flex ramp, food and drink vendors, and more family entertainment.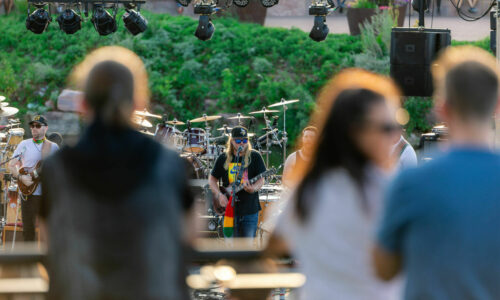 See what else is happening in Sioux Falls
The calendar is full of events all year long. Search through some dates to see what you might be missing out on.
View More Events